The performance of NVIDIA DRIVE Orin extends from vehicles great — busses and trucks — to small — such as lightning-quick sports cars.
Performance automaker Lotus, autonomous driving solutions provider QCraft and EV startups Human Horizons and WM Motor announced at NVIDIA GTC that they are among the growing number of companies using the power of NVIDIA DRIVE Orin for their next-generation software-defined vehicles.
These companies join global automakers such as Mercedes-Benz and Volvo Cars, and EV startups like NIO, as well as tier 1 suppliers, software startups, sensor makers, robotaxi companies and more, which are developing on the high-performance compute of NVIDIA DRIVE Orin.
The open DRIVE Hyperion 8 platform allows each customer to individualize it to their needs, leveraging end-to-end solutions to accelerate autonomous driving development.
The NVIDIA DRIVE Orin system-on-a-chip achieves 254 trillions of operations per second (TOPS) and is designed to handle the large number of applications and deep neural networks (DNNs) that run simultaneously in autonomous vehicles, while achieving systematic safety standards such as ISO 26262 ASIL-D.
With safe and secure centralized compute at their core, these vehicles can deliver innovative experiences across a diverse range of vehicles that are continuously improving.
Peak Performance
While AI is a key enabler of safety and convenience, it can also amp up driving performance for those who prefer to stay behind the wheel.
Lotus is using DRIVE Orin to develop intelligent driving technology designed for the track. With the centralized compute of DRIVE Orin and redundant and diverse DNNs, Lotus vehicles can continuously improve to reach peak driving performance for the next generation of racing.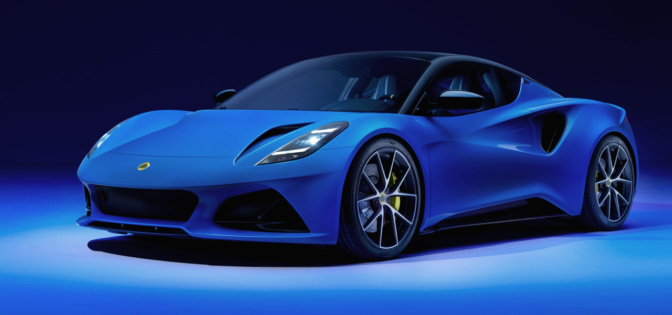 Baidu, one of China's leading technology companies and global self-driving technology developer, is integrating DRIVE Orin within its third-generation autonomous driving platform Apollo Computing Unit, known as Sanxian.  The integration of DRIVE Orin within Baidu's Sanxian platform will help improve driving performance and safety – along with accelerate mass production of autonomous driving systems and improve the overall user experience.
New Energy, New Vehicles
The industry's move toward a more environmentally and sustainable future is driving the emergence of new energy vehicles, with a number of automakers tapping into the power of AI compute and software for more intelligent personal transportation.
EV maker Human Horizons is developing its next-generation advanced driver assistance system on DRIVE Orin, using the high-performance AI compute to deliver innovation and comfort to its vehicles. The system will debut on the all-new flagship Digital-GT, the HiPhi Z.
This past month, electric automaker WM Motor announced its flagship M7 electric smart car will feature four NVIDIA Orin SoCs, delivering 1,016 TOPS of compute performance.
WM Motor joins EV upstarts such as NIO and SAIC's IM brand, which are packing next-generation vehicles with the highest levels of compute performance.
Creating Commercial Innovation
DRIVE Orin extends beyond personal transportation, powering commercial vehicles such as trucks and busses.
In the mass transit space, China-based startup QCraft will adopt NVIDIA DRIVE Orin for its next-generation hardware solution for Driven-by-QCraft self-driving platform. The intelligent system spans commercial transportation offerings from robobuses to robotaxis, expected to start in 2023.
The combined pressures of demand for e-commerce goods and a protracted driver shortage continue to affect the trucking and logistics industries. Companies are addressing these pressures by leveraging DRIVE Orin to deliver safe and scalable autonomous trucks.
Kodiak Robotics' fourth-generation vehicle uses lightweight mapping and discreet, modular hardware to achieve level 4 self-driving capabilities. This lightweight mapping strategy uses the computing performance of DRIVE Orin to detect road objects, signs and more.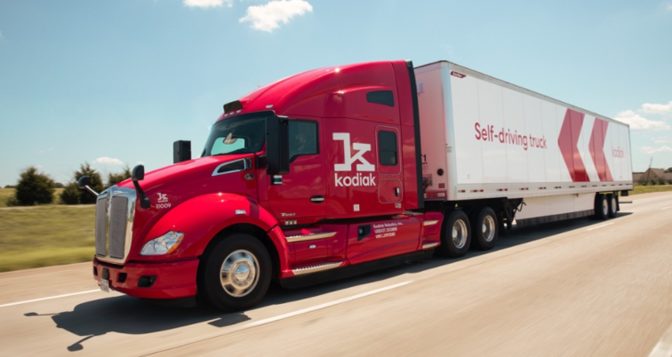 Autonomous trucking company Plus has also announced plans to transition to DRIVE Orin, beginning next year. Its self-driving system, known as PlusDrive, can be retrofitted to existing trucks or added by manufacturers as an upfit option on new vehicles.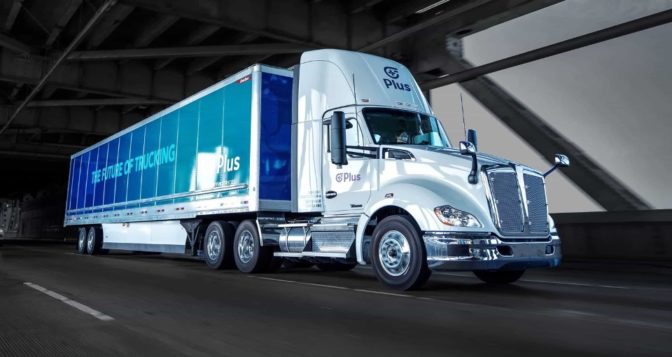 These diverse companies are building on DRIVE Hyperion with the high-performance DRIVE Orin, as well as an architecture and form factor that is designed to seamlessly scale and upgrade to future generations of AI compute.
Catch up on the full GTC keynote: