CES 2020 will be bursting with vivid visual entertainment and smart everything, powered, in part, by NVIDIA and its partners.
Attendees packing the annual techfest will experience the latest additions to GeForce, the world's most powerful PC gaming platform and the first to deliver ray tracing. They'll see powerful displays and laptops, ultra-realistic game titles and capabilities offering new levels of game play.
NVIDIA's Vegas headliners include three firsts  — a 360Hz esports display, the first 14-inch laptops and all-in-one PCs delivering the graphics realism of ray tracing.
The same GPU technologies powering next-gen gaming are also spawning an age of autonomous machines. CES 2020 will be alive with robots such as Toyota's new T-HR3, with perception powered by Jetson Xavier. And the newly minted DRIVE AGX Orin promises 7x performance gains for future autonomous vehicles.
Together, they're knitting together an AI-powered Internet of Things from the cloud to the network's edge that will touch everything from entertainment to healthcare and transportation.
A 2020 Vision for Play
NVIDIA's new G-SYNC display for esports gamers delivers a breakthrough at 360Hz, projecting a vision of game play that's more vivid than ever.  NVIDIA and ASUS this week unveiled the ASUS ROG 360, the world's fastest display, powered by NVIDIA G-SYNC. Its 360Hz refresh rate in a 24.5-inch form factor let esports and competitive gamers keep every pixel of action in their field of view during the heat of competition.
Keeping the picture crisp, Acer, Asus and LG are expanding support for G-SYNC. First introduced in 2013, G-SYNC is best known for its innovative Variable Refresh Rate technology that eliminates screen tearing by synchronizing the refresh rate of the display with the GPU's frame rate.
In 2019, LG became the first TV manufacturer to offer NVIDIA G-SYNC compatibility, bringing the must-have gaming feature to select OLED TV models. Thirteen new models for 2020 will provide a flawless gaming experience on the big screen, without screen tearing or other distracting visual artifacts.
In addition, Acer and Asus are showcasing two upcoming G-SYNC ULTIMATE displays. They feature the latest full-array direct backlight technology with 1,400 nits brightness, significantly increasing display contrast for darker blacks and more vibrant colors. Gamers will enjoy the fast response time and ultra-low lag of these displays running at up to 144Hz at 4K.
Watch as NVIDIA's Kaustubh Sanghani introduces 12 new G-SYNC Compatible LG OLED TVs, ranging from 48 to 88 inches, during LG's CES 2020 press conference.
Game On, RTX On
The best gaming monitors need awesome content to shine. So this week, Bethesda will turn on ray tracing in Wolfenstein: Youngblood, bringing a new level of realism to the popular title. An update that sports ray-tracing reflections and DLSS will be available as a free downloadable patch starting this week for gamers with a GeForce RTX GPU.
Bethesda joins the world's leading publishers who are embracing ray tracing as the next big thing in their top franchises. Call of Duty Modern Warfare and Control — IGN's Game of the Year — both feature incredible real-time ray-tracing effects.
VR is donning new headsets, games and innovations for CES 2020.
NVIDIA's new rendering technique, Variable Rate Super Sampling, in the latest Game Ready Driver improves image quality in VR games. It uses Variable Rate Shading, part of the NVIDIA Turing architecture, to dynamically apply up to 8x supersampling to the center. or foveal region. of the VR headset, enhancing image quality where it matters most while delivering stellar performance.
In addition, Game Ready Drivers now make it possible to set the max frame rate a 3D application or game can render to save power and reduce system latency. They enable the best gaming experience by keeping a G-SYNC display within the range where the technology shines.
Creators' Visions Coming into Focus
A total of 14 hardware OEMs introduced new RTX Studio systems at CES 2020. Combined with NVIDIA Studio Drivers, they're powering more than 55 creative and design apps with RTX-accelerated ray tracing and AI.
HP launched the ENVY 32 All-in-One with GeForce RTX graphics, configurable with up to GeForce RTX 2080. Acer has three new systems from its ConceptD line. And ten other system builders across North America, Europe and China all now have RTX Studio offerings.
These RTX Studio systems adhere to stringent hardware and software requirements to empower creativity at the speed of imagination. They also ship with NVIDIA's Studio Drivers, providing the ultimate performance and stability for creative applications.
Robots Ring in the New Year
The GPU technology that powers games is also driving AI, accelerating the development of a host of autonomous vehicles and robots at CES 2020.
Toyota's new T-HR3 humanoid partner robot will be at the big show, controlled by a human operator wearing a VR headset using augmented video and perception data fed from an NVIDIA Jetson AGX Xavier computer.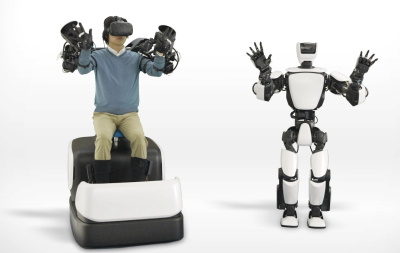 Attendees can try out the autonomous wheelchair from WHILL, which had won a CES 2019 Innovation of the Year award, powered by a Jetson TX2. Sunflower Labs will demo its new home security robot, also packing a Jetson TX2. Other NVIDIA-powered systems at CES include a delivery robot from PostMates and an inspection snake robot from Sarcos.
The Isaac software development kit marks a milestone in establishing a unified AI robotic development platform we call NVIDIA Isaac, an open environment for mapping, model training, simulation and computing. It includes a variety of camera-based perception deep neural networks for functions such as object detection, 3D pose estimation and 2D human pose estimation.
This release also introduces Isaac Sim, which lets developers train on simulated robots and deploy their lessons to real ones, promising to greatly accelerate robotic development especially for environments such as large logistics operations. Isaac Simulation will add early-access availability for manipulation later this month.
Driving an Era of Autonomous Vehicles
This marks a new decade of automotive performance, defined by AI compute rather than horsepower. It will spread autonomous capabilities across today's $10 trillion transportation industry. The transformation will require dramatically more compute performance to handle exponential growth in AI models being developed to ensure autonomous vehicles  are both functional and safe.
NVIDIA DRIVE AV, an end-to-end, software-defined platform for AVs, delivers just that. It includes a development flow, data center infrastructure, an in-vehicle computer and the highest quality pre-trained AI models that can be adapted by OEMs.
Last month, NVIDIA announced the latest piece of that platform, DRIVE AGX Orin, a highly advanced software-defined platform for autonomous vehicles.
The platform is powered by a new system-on-a-chip called Orin, which achieves 200 TOPS — nearly 7x the performance of the previous generation SoC Xavier. It's designed to handle the large number of applications and DNNs that run simultaneously in autonomous vehicles, while achieving systematic safety standards such as ISO 26262 ASIL-D.
NVIDIA is now providing access to its pre-trained DNNs and cutting-edge training processes on the NGC container registry. With industry-leading networks and advanced learning techniques such as active learning, transfer learning and federated learning, developers can turbo charge development and custom applications
Working Together
NVIDIA'S AI ecosystem of innovators is spread across the CES 2020 show floor, including more than 100 members of Inception, a company program that nurtures cutting-edge startups that are revolutionizing industries with AI.
Among established leaders, Mercedes-Benz, an NVIDIA DRIVE customer, will open the show Monday night with a keynote on the future of intelligent transportation. And GeForce partners will crank up the gaming excitement in demos across the event.