The age of electric vehicles has arrived and, with it, an entirely new standard for premium SUVs.
Polestar, the performance EV brand spun out from Volvo Cars, launched its third model today in Copenhagen. With the Polestar 3, the automaker has taken SUV design back to the drawing board, building a vehicle as innovative as the technology it features.
The EV premieres a new aerodynamic profile from the brand, in addition to sustainable materials and advanced active and passive safety systems. The Polestar 3 also maintains some attributes of a traditional SUV, including a powerful and wide stance.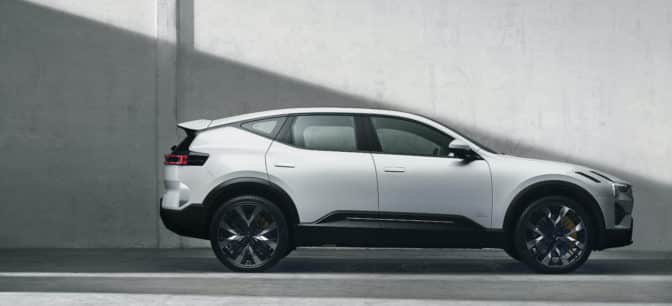 It features a 14.5-inch center display for easily accessible infotainment, in addition to 300 miles of battery range to tackle trips of any distance.
The Polestar 3 is the brand's first SUV, as well as its first model to run on the high-performance, centralized compute of the NVIDIA DRIVE platform. This software-defined architecture lends the Polestar 3 its cutting-edge personality, making it an SUV that tops the list in every category.
Reigning Supreme
The crown jewel of a software-defined vehicle is its core compute — and the Polestar 3 is built with top-of-the-line hardware and software.
The NVIDIA DRIVE high-performance AI compute platform processes data from the SUV's multiple sensors and cameras to enable advanced driver-assistance safety (ADAS) features and driver monitoring.
This ADAS system combines technology from Zenseact, Luminar and Smart Eye that integrates seamlessly thanks to the centralized computing power of NVIDIA DRIVE.
By running on a software-defined architecture, these automated driving features will continue to gain new functionality via over-the-air updates and eventually perform autonomous highway driving.
The Polestar 3 customers' initial purchase won't remain the same years or even months later — it will be constantly improving and achieving capabilities not yet even dreamed of.
Charging Ahead
The Polestar 3 kicks off a new phase for the automaker, which is accelerating its product and international growth plans.
The SUV will begin deliveries late next year. Starting with the Polestar 3, the automaker expects to launch a new car every year for the next three years and aims to expand its presence to at least 30 global markets by the end of 2023.
The automaker is targeting 10x growth in global sales, to reach 290,000 vehicles sold by the end of 2025 from about 29,000 in 2021.
And with its future-forward SUV, Polestar is adding a dazzling jewel to its already star-studded crown.