Cloud
Just a few weeks after sharing our plans to transform Chromebooks from the inside out with the Tegra K1-powered Acer Chromebook 13, we told...
Read More
Cloud
Test drive our cloud-delivered graphics acceleration for enterprise applications. It only takes a few minutes to register and get access the secure NVIDIA Test...
Read More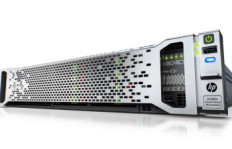 Cloud
All the GRID vGPU news you'll hear at this year's Citrix Synergy...
Read More
Cloud
GPU sharing hit the big time this week with the worldwide availability of our NVIDIA GRID vGPU technology on Citrix XenDesktop 7.1 and Citrix...
Read More
Cloud
On Tuesday at VMworld Barcelona, VMware joined the wave of adoption of GRID technology with the introduction of VMware View 5.3 vDGA. Using this...
Read More
The world of graphics just got a whole lot bigger with today's launch of a tech preview from Citrix featuring the latest breakthrough in...
Read More
Virtualization has been around for ages. But for graphics users, it has always come with compromises – at best. That's changing, thanks to NVIDIA...
Read More
In the movie 'Blade,' Wesley Snipes played a character with a knack for slicing up vampires with a ridiculously sharp katana. In the real...
Read More
Like a summer blockbuster to your local cinema, NVIDIA GRID technology is coming, inevitably, to a business near you. Large enterprises often have the...
Read More