Supercomputing
There's nothing remotely like it at the SC14 supercomputing show in New Orleans. A supercomputer the size of a window air-conditioning unit, it glows...
Read More
Supercomputing
Simulating the formation of an entire galaxy is no easy task. It takes precise calculations and massive amounts of computational horsepower. It's even harder...
Read More
Speeds and Feeds
Why wait for tomorrow to get results when you can have them today? Why do just one job a day when our new Tesla...
Read More
Supercomputing
At the kickoff of the SC14 supercomputing conference, the crowd – some 250 packed deep in the NVIDIA booth theater – kept listening, even...
Read More
Supercomputing
The brightest minds at Microsoft Research are making products smarter with NVIDIA GPUs. Microsoft Research has more than 1,000 world-class scientists and engineers working...
Read More
Supercomputing
Developing exascale computing capabilities is the key to next-generation scientific research, national security and ensuring economic competitiveness. That's why I'm thrilled that NVIDIA has...
Read More
Explainer
The numbers are big and so is the news. The U.S. Department of Energy today unveiled plans to build two GPU-powered supercomputers. Each will...
Read More
Enterprise
When did you last look up at the night sky and really look at the stars? Astronomers at the U.K.'s Durham University are exploring...
Read More
Supercomputing
Feeds. Speeds. Code. That's not what supercomputing is about. At least, it's not all that it's about. It's also about detecting breast cancer, modeling...
Read More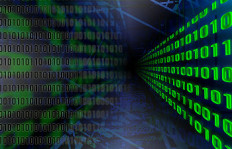 Enterprise
NVIDIA and IBM are working to tackle some of the most vexing challenges of data center computing. Last Friday, IBM announced that it's developing...
Read More