Enterprise
We're always looking for new ways to make parallel programming easier and more accessible. In addition to enhancing the CUDA Toolkit with new performance...
Read More
Corporate
Researchers from University of Illinois at Urbana-Champaign snagged the Third Annual Achievement Award for CUDA Centers of Excellence, for their research with Fighting HIV...
Read More
Corporate
Our GPU Technology Conference is coming up in less than a week – and this year's get-together is packed with more than 500 talks...
Read More
Corporate
Need a map? Don't bother asking for directions. Just send in the robots. Imagine sending a robot into a new environment – say, a...
Read More
Software
CUDA, the parallel programming model that unlocks the power of GPU acceleration, is growing fast. There are 275 CUDA-based applications tuned to run on...
Read More
Workstation
We're heading to sunny San Diego next week for SolidWorks World to showcase how Quadro and GRID accelerate productivity and flexibility for SolidWorks users....
Read More
Corporate
Meet our newest CUDA Fellow. Bin Zhou is an adjunct research professor at the University of Science and Technology of China (USTC), where he...
Read More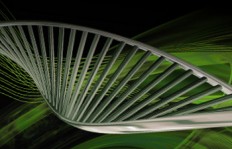 Corporate
Lung cancer. Colon cancer. Breast cancer. More than 40 years into the "War on Cancer," the deadliest forms of the disease are still killing...
Read More
Enterprise
What may be the most audacious demo at this week's Supercomputing 2013 show traces its beginnings to a juice bar in rural Syria. Map-D,...
Read More
Inner Geek
When CUDA specialist Eri Rubin prefaced his talk at NVIDIA's recent Tel Aviv GPU event by apologizing for a tendency to dive deep, he...
Read More