Software
CUDA, the parallel programming model that unlocks the power of GPU acceleration, is growing fast. There are 275 CUDA-based applications tuned to run on...
Read More
Workstation
We're heading to sunny San Diego next week for SolidWorks World to showcase how Quadro and GRID accelerate productivity and flexibility for SolidWorks users....
Read More
Corporate
Meet our newest CUDA Fellow. Bin Zhou is an adjunct research professor at the University of Science and Technology of China (USTC), where he...
Read More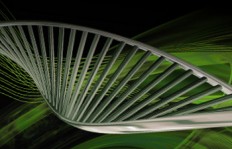 Corporate
Lung cancer. Colon cancer. Breast cancer. More than 40 years into the "War on Cancer," the deadliest forms of the disease are still killing...
Read More
Enterprise
What may be the most audacious demo at this week's Supercomputing 2013 show traces its beginnings to a juice bar in rural Syria. Map-D,...
Read More
Inner Geek
When CUDA specialist Eri Rubin prefaced his talk at NVIDIA's recent Tel Aviv GPU event by apologizing for a tendency to dive deep, he...
Read More
Corporate
Sometimes the best way to understand a problem afflicting a human heart is to use another organ: the human eye. Researchers at the Servier...
Read More
Enterprise
It's a gripping scene: Tom Hanks, in the smash Hollywood movie "Captain Phillips," eyes approaching green blips on his crude sonar screen and begins...
Read More
Enterprise
An impatient researcher is using NVIDIA GPUs to speed up his ability to model invisible materials. These so-called "metamaterials" exist for now only on...
Read More
GPU acceleration is coming to Java. So said IBM's Chief Technology Officer of Java, John Duimovich, in a keynote address at the JavaOne conference...
Read More