Gaming
You'd better have a comfortable couch. Blockbuster movies. Great TV shows. The music you like, when you like it. Tons of terrific games, videos...
Read More
Workstation
Our new SHIELD Android TV entertainment device will play a starring role Wednesday during Khronos Group's 3D Graphics API "State of the Union" at the...
Read More
Gaming
The best way to experience these new entertainment apps is with our SHIELD remote. So we're offering it with a $25 discount, for a...
Read More
Gaming
NBA. NFL. FIFA. Game of Thrones. Doom. More content. More apps. More features. They all arrive Monday on NVIDIA SHIELD with an over-the-air software...
Read More
Gaming
It's now easier than ever to find the entertainment options you want on SHIELD, the flagship Android TV device – thanks to the major...
Read More
Gaming
To enjoy great gaming hardware, you need great games. But great games need more than just great hardware. They also need terrific developer tools...
Read More
Corporate
Smart apps are about to cut the clutter in your living room. Here's how....
Read More
Corporate
What you want to watch, when you want to watch it. Whether you're cutting the cord to pay TV, diving into the wild world...
Read More
Gaming
NVIDIA SHIELD, our first living room entertainment device, is now available. And it's ready to redefine your TV experience. For more than 80 years,...
Read More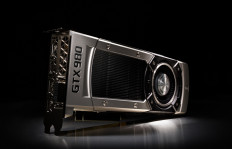 Gaming
NVIDIA has clinched its seventh straight year of "Best Choice Awards" at Computex, Asia's largest technology tradeshow. NVIDIA DRIVE, GeForce GTX 980 and NVIDIA...
Read More