5G and NVIDIA CloudXR are bringing magic to the future of immersive entertainment.
AT&T, Ericsson and Wevr have collaborated to create the first multi-user, location-based, virtual reality experience using 5G. Creative teams designed a VR experience set in a fictional world, where participants can wield magical powers and freely explore inside a high-fidelity, 3D, photorealistic immersive environment. The designers built the experience on Dreamscape Immersive's VR platform and used technologies from Dell, Qualcomm and VMware.
When NVIDIA CloudXR and RTX technology are combined with the power of AT&T 5G, creatives and professionals can deliver a more vivid, realistic and dynamic experience than ever.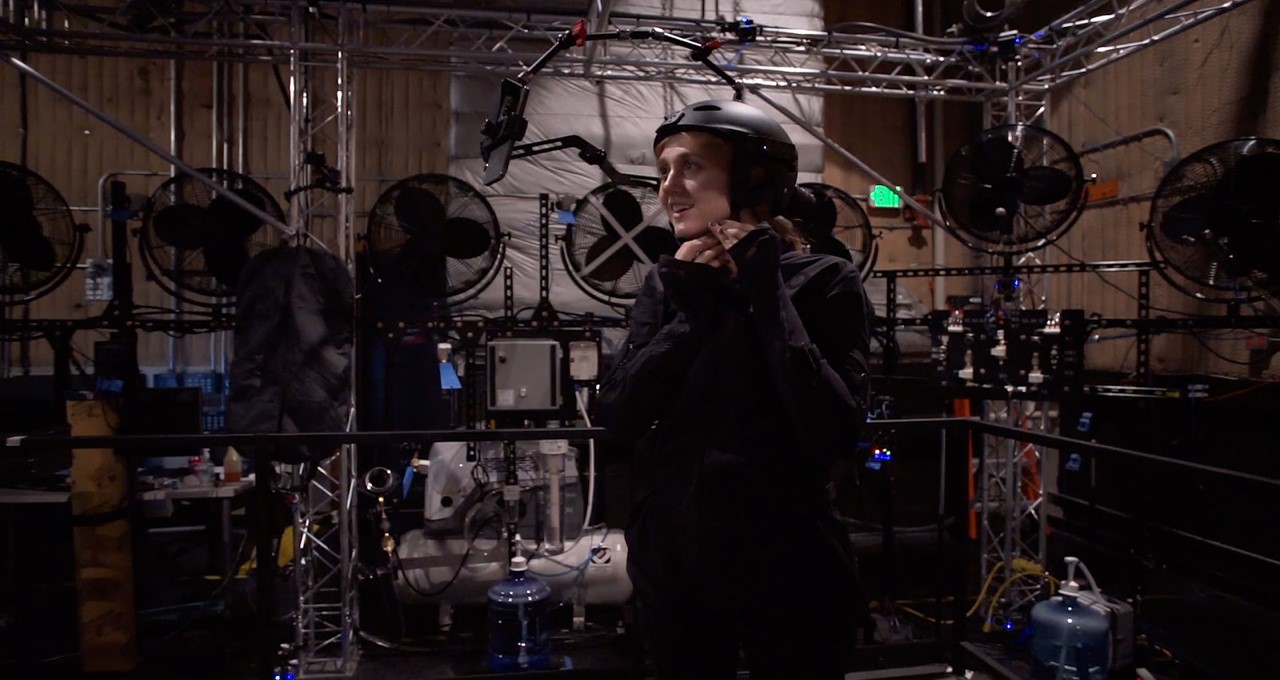 Bringing VR to the Next Level
VR brings many benefits to experiences across industries, from design reviews in architecture to content creation in media and entertainment. However, a big challenge for VR adoption is the need to have VR devices tethered to high-powered computing resources.
With their proof of concept, AT&T, Ericsson and Wevr have pushed the boundaries of VR streaming and demonstrated how 5G addresses tethering issues.
To give users a realistic interactive experience, the teams traded the corded headset and used  AT&T 5G to stream the immersive experience to Qualcomm XR2 VR headsets. This lets players use haptic devices to wield magical powers and move freely throughout the virtual world.
The Qualcomm XR2 VR headset, powered by the company's latest Snapdragon technology, enhances power efficiency and improves latency for head and controller tracking, as well as 5G optimizations for latency and coverage. The virtual experience allowed up to six users to participate simultaneously in a single 5G cell, and was enabled by the low latency and high bandwidth of AT&T 5G to stream directly to a Qualcomm XR2 VR headset.
A private 5G network from Ericsson D-15 powered the application validation. "5G offers the high peak rates required to secure photorealism for XR, and a consistent low latency is key to avoid the risk of users getting dizzy," said Peter Linder, head of 5G marketing in North America at Ericsson.
The virtual experience, built by Wevr and Dreamscape, ran on a virtualized cluster of NVIDIA CloudXR-enabled Dell EMC PowerEdge servers, powered by NVIDIA Quadro RTX 8000 GPUs. This allowed the creative teams to design photorealistic details and full-fidelity models for the VR experience. And with the power of NVIDIA RTX Virtual Workstation and CloudXR, the teams distributed the VR experience from a centralized system."When the user's headset isn't required to do the heavy lifting, it creates a lighter, more comfortable experience all around," said Jay Cary, vice president of 5G Ecosystems and Partnerships at AT&T. "By using the high throughput and low-latency of 5G paired with edge cloud, we can transform experiences to be more comfortable for fans, more productive for venue operators, and allows more freedom for creators."
"This groundbreaking experience came together with the use of NVIDIA CloudXR and NVIDIA RTX graphics technology," said Anthony Batt, executive vice president and co-founder of Wevr. "CloudXR dynamically adjusts to network conditions and maximizes image quality while minimizing effective latency. By moving the RTX graphics processing to the edge, our developers can deliver a new level of VR experience to users."
Dive Into XR Streaming at GTC
Learn how creators can use 5G and CloudXR to deliver stunning immersive experiences, at NVIDIA GTC, which starts on Nov. 8.
Register now for free, and hear from AT&T, Ericsson and Wevr as they present on how they created the first end-to-end, 5G, multi-user, location-based VR experience.
And don't miss the special keynote address by NVIDIA CEO Jensen Huang on Nov. 9 at 9 a.m. CET, with a rebroadcast at 8 a.m. PST.