Wake up, wake up, wake up, it's the first of the month.
This first of the month is a GFN Thursday celebration. The Steam Summer Sale now has over 700 PC games on sale that are playable on GeForce NOW.
And since it's also the first GFN Thursday of the month, it's time to check out the 36 games joining the GeForce NOW library throughout July — including 11 titles joining this week.
Sale'ing On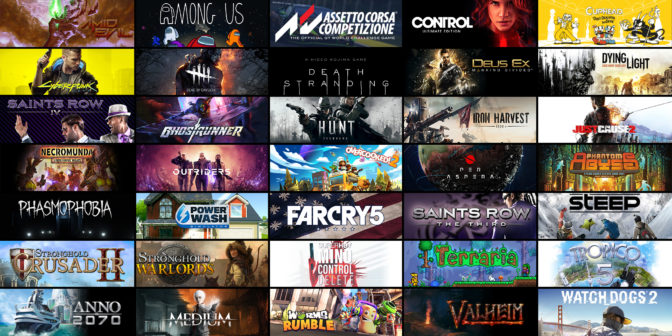 What else could make a month full of games even better? Try starting it off with the Steam Summer Sale.
From Absolver to Zombie Army Trilogy, nearly every game streaming on GeForce NOW is on sale during Valve's special event for PC gamers. In total, more than 700 games can be found at discounts of up to 90 percent through July 8.
Make sure to check your wishlist to see if the GeForce NOW games you're looking for are on sale — with so many, it's likely they are.
Games Joining This Week
GFN Thursday kicks off the month with 11 additions, including Eternal Return: Black Survival, available in early access on Steam, and The Spectrum Retreat, the Epic Games Store free game of the week.
The complete list of games that members can stream this week is:
Joining in July
That's not all. GeForce NOW members can look forward to these additional games coming later this month:
A Look Back at June
On top of all the great games that were announced and released in June, more than a dozen additional titles also joined GeForce NOW during the month:
A few games that we planned to release in June didn't quite make it this month.
Sword and Fairy 3
Sword and Fairy 3 Ex
Tom Clancy's Splinter Cell: Double Agent
Additionally, Population Zero will be retired from GeForce NOW on July 2 due to lack of publisher support.
All in all, 47 games joined GeForce NOW in June, bringing the total number of games to more than 950.
Get your game on, members. What games are you hyped to play? And which ones from the Steam Summer Sale are you picking up? Let us know on Twitter or in the comments below.