It's getting hot in here, so get your game on this GFN Thursday with 13 new games joining the GeForce NOW library, including LEGO Builder's Journey, Phantom Abyss and the Dual Universe beta.
Plus, get a sneak peek at Kena: Bridge of Spirits, coming to the cloud later this year.
Break the Rules
Build up the excitement. LEGO Builder's Journey just released on Steam and the Epic Games Store and is streaming on GeForce NOW for PC, macOS and Chrome browser.
Solve atmospheric, geometric puzzles one brick at a time. Success means knowing when to follow the instructions… and when to break the rules. Experiment with free-form puzzle solving and immerse yourself in a breathtaking world of bricks.
With a narrative full of ups and downs, challenges and celebrations, builders can figure out who and what they become along their journey. The game also has RTX features, meaning Founders and Priority members can play LEGO Builder's Journey on GeForce NOW with beautifully ray-traced graphics.
Founders and Priority members will be able to experience the full beauty of this aesthetic and atmospheric geometric puzzle game with ray-traced effects enabled. Along with the benefits of ray-traced reflections and DLSS in LEGO Builder's Journey, Founders and Priority members also get priority access to cloud gaming servers and extended session lengths for longer playtimes.
Into the Abyss
Don't ghost this game. After much excitement, Phantom Abyss entered early access on Steam earlier this week and is streaming on GeForce NOW.
Race through each procedurally generated temple to recover the sacred relics hidden within deadly chambers. Dodge hidden traps, leap treacherous chasms and flee the relentless guardians of the temple. You'll only get one attempt at each run, but you're joined on your quest by the phantoms of adventurers who tried before you, and you can learn from their run to aid your own.
The wait is over. Temple explorers can stream Phantom Abyss on GeForce NOW, now.
We've Got Spirits, How 'Bout You?
Kena: Bridge of Spirits releases on the Epic Games Store on August 24 and is coming to GeForce NOW at launch.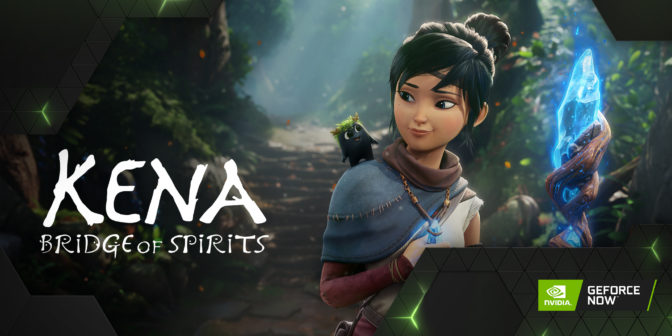 Play as Kena, a young Spirit Guide, in this story-driven action adventure combining exploration with fast-paced combat. Travel to an abandoned village in search of the sacred shine. Uncover the secrets of a forgotten community within an overgrown forest full of wandering and trapped spirits. But don't worry, players will find a team of timid yet charming spirit companions called the Rot to help along the way.
Saved by the Sale
Summer means it's time for summer sales. And the grail of sales kicks off today as a host of games are now available at great prices on Steam.
When games supported by GeForce NOW go on sale, members can purchase and play them from cloud gaming servers. Get ready to grab awesome PC titles on sale from publishers like Square Enix, including Outriders, Marvel's Avengers, Life Is Strange 2 The Complete Season, Tomb Raider and more.
All of the Games, All of the Awesome
GFN Thursday means new games joining the GeForce NOW library every single week.
GeForce NOW welcomes members to the first Metaverse: a common, shared, virtual world controlled by players in Dual Universe.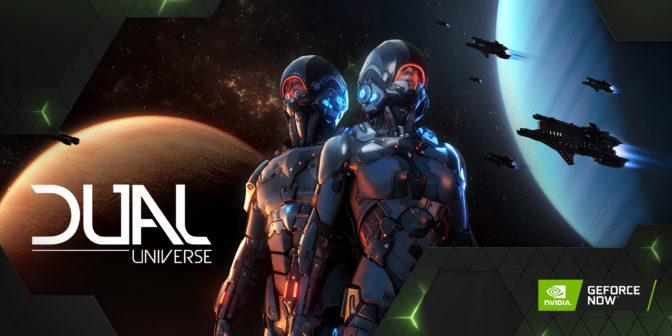 It's one world, and all players share it. Choices are all yours. Build, mine and craft almost anything in the fully editable universe. Players control the single, global economy and can stick to safe zones and trade peacefully or turn to real-time combat in unique PvP.
Here's a complete list of every game coming to GeForce NOW lineup this week:
Due to an issue that prevents progress in the game, OneShot will be leaving the GeForce NOW library on July 30. Members can stream the game on GeForce NOW until then, and can continue playing on Windows PCs and Macs that meet the game's minimum spec after it's retired from the service.
With so many new games available, what are you looking forward to playing this weekend? Tell us on Twitter or in the comments below.