Xbox Game Pass support is coming to GeForce NOW.
Members will soon be able to play supported PC games from the Xbox Game Pass catalog through NVIDIA's cloud gaming servers. Learn more about how support for Game Pass and Microsoft Store will roll out in the coming months.
Plus, Age of Empires IV: Anniversary Edition is the first from the world's most popular real-time strategy franchise to arrive on GeForce NOW.
A Game Pass-tic Partnership
Announced over the weekend, Game Pass members will soon be able to play supported PC games from the Game Pass catalog with GeForce NOW.
Thrilled to share that in the coming months you'll be able to play your @XboxGamePassPC games through NVIDIA GeForce NOW. 💚✨ Can't wait for you to jump in! https://t.co/jZXkjHZUrf

— BondSarahBond (@BondSarah_Bond) June 12, 2023
We're working closely with Microsoft to enable members to play select PC titles from Microsoft Store, just as they can today on GeForce NOW with their Steam, Epic Games Store, Ubisoft Connect and GOG.com accounts. Members who are subscribed to PC Game Pass or Xbox Game Pass Ultimate will be able to stream these select PC titles from the Game Pass library — without downloads or additional purchases for instant gaming from the cloud.
With hundreds of PC titles available in the Game Pass catalog, Xbox and PC gamers together can look forward to future GFN Thursdays to see what's next. PC games from Xbox Game Studios and Bethesda on Steam and Epic Games Store will continue to be released, giving members more ways to play their favorite Xbox titles.
And with the ability for GeForce NOW members to stream at high performance across devices, including PCs, Macs, mobile devices, smart TVs, gaming handheld devices and more, gamers everywhere will be able to take their Xbox PC games wherever they go, along with the over 1,600 titles in the GeForce NOW library.
For an even more upgraded experience, upgrade to Ultimate and Priority memberships to skip the waiting lines over free members and get into gaming even faster.
Build Your Empire — and Library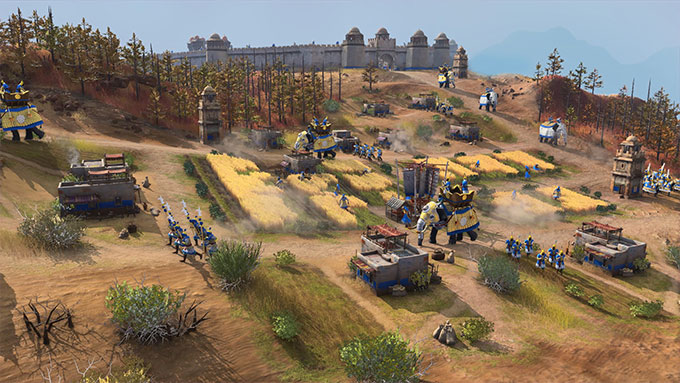 Conquer the lands in Microsoft's award-winning Age of Empires franchise this week.
Age of Empires IV: Anniversary Edition takes the world's most popular real-time strategy game to the next level with familiar and new ways for players to expand their empire. The Anniversary Edition brings all the latest updates, including new civilizations — the Ottomans and Malians — maps, languages, challenges and more. Choose the path to greatness and become a part of history through Campaign Story Mode with a tutorial designed for first-time players, or challenge the world in competitive or cooperative online matches that include ranked seasons.
Ultimate members can rule the kingdom in stunning 4K or ultrawide resolutions, and settle in with up to eight-hour streaming sessions.
What to Play This Week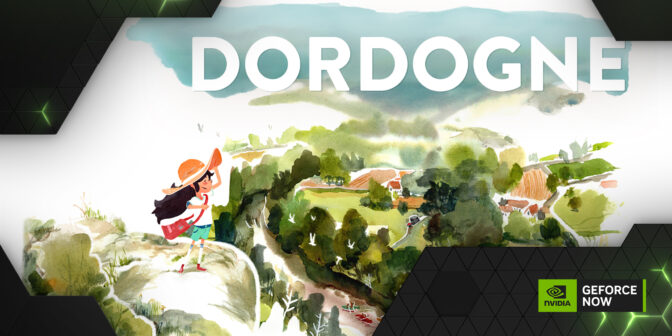 Take a look at the two new games available to stream this week:
Before the weekend arrives, check out our question of the week. Let us know your answer on Twitter or in the comments below.
You've been chosen to build the greatest empire in history. 🏰

What time period are you choosing to build it in? 🤔

— 🌩️ NVIDIA GeForce NOW (@NVIDIAGFN) June 14, 2023