It's another rewarding GFN Thursday, with 23 new games for April on top of 11 joining the cloud this week and a new Marvel's Midnight Suns reward now available first for GeForce NOW Premium members.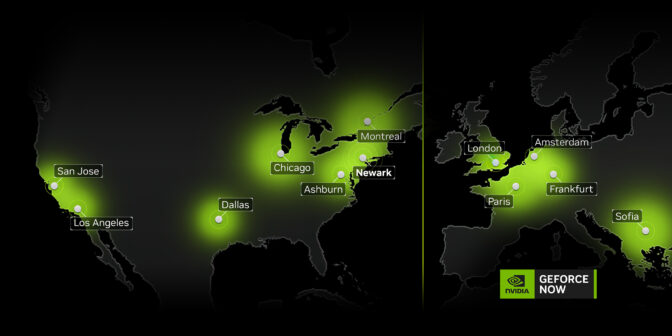 Newark, N.J., is next to complete its upgrade to RTX 4080 SuperPODs, making it the 12th region worldwide to bring new performance to Ultimate members.
GeForce NOW on SHIELD TV is being updated for a more consistent experience across Android and TV devices. Update 6.00 has begun rolling out to SHIELD TV owners this week.
Plus, work is underway to bring the initial batch of Xbox first-party games and features to GeForce NOW.
Teamwork Makes the Dream Work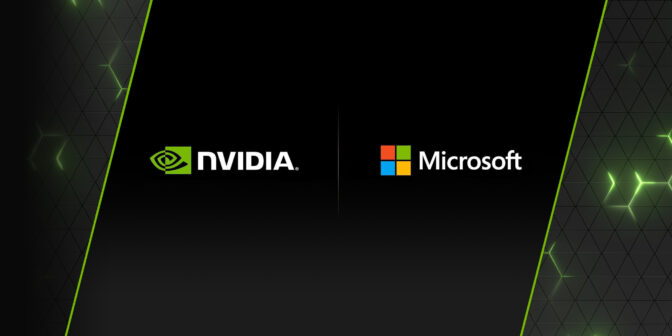 Last month, we announced a partnership with Microsoft to bring Xbox Game Studios PC games to the GeForce NOW library, including titles from Bethesda, Mojang Studios and Activision, pending closure of Microsoft's acquisition. It's a shared commitment to giving gamers more choice and enabling PC gamers to play their favorite games anywhere.
Since then the teams at both companies have been collaborating on delivering a best-in-class cloud gaming experience that PC gamers have come to expect, delivering a seamless experience across any device, whether playing locally or in the cloud.
We're making progress, and in future GFN Thursdays we will provide an update on onboarding of individual titles from Microsoft's incredibly rich catalog of first-party PC games. Stay tuned to GFN Thursday updates for the latest.
Medieval Marvel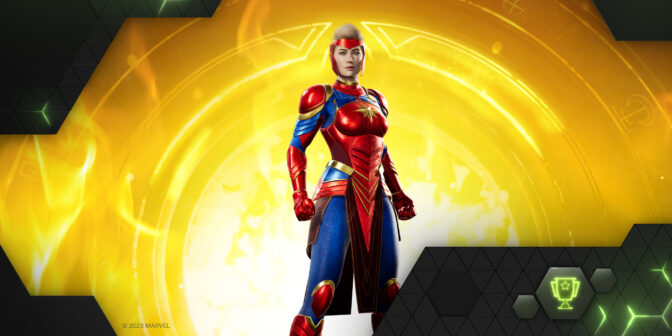 Starting today, Premium GeForce NOW members can claim their marvel-ous new reward. Marvel's Midnight Suns, the tactical role-playing game from the creators of XCOM, has been praised for its immersive game play and cutting-edge visuals with support for DLSS 3 technology on top of RTX-powered ray tracing.
With the game's first downloadable content, called The Good, The Bad, and The Undead, fans were thrilled to welcome Deadpool to the roster. This week, members can get their free reward to secure Captain Marvel's Medieval Marvel suit.
Ultimate and Priority members can visit the GeForce NOW Rewards portal today and update the settings to start receiving special offers and in-game goodies. Better hurry, as this reward is available on a first-come, first-served basis only through Saturday, May 6.
April is FOOL of Games
No joke, kick the weekend off right by streaming Have a Nice Death. Restore order in this darkly charming 2D action game from Gearbox while playing as an overworked Death whose employees at Death Inc. have run rampant as caretakers of souls. Hack and slash through numerous minions and bosses in each department at the company, using unique weapons and spells.
This leads the 11 new games joining the cloud this week:
Plus, look forward to the rest of April:
More March Madness
On top of the 19 games announced in March, nine extra ones joined the GeForce NOW library this month, including this week's additions 9 Years of Shadows, Terra Nil, Gripper, Troublemaker, Have a Nice Death, Tunche, as well as:
System Shock didn't make it in March due to a shift in its release date, nor did Chess Ultra due to a technical issue.
With so many titles streaming from the cloud, what game will you play next? Let us know in the comments below, on Twitter or on Facebook.
What's next on your list of games to try?🎮🤔

— 🌩️ NVIDIA GeForce NOW (@NVIDIAGFN) March 29, 2023