In addition to GFN Thursday, it's National Tater Day. Hooray!
To honor the spud-tacular holiday, we're closing out March with seven new games streaming this week. And a loaded 20+ titles are coming to the GeForce NOW library in April to play — even on a potato PC, thanks to GeForce NOW.
Plus, the GeForce NOW app is available on Chromebook. Get the app today to instantly transform Chromebooks into gaming rigs capable of playing 1,000+ PC titles with and against millions of other players — without waiting for downloads, installs, patches or updates.
GeForce NOW is Your Ride or Fry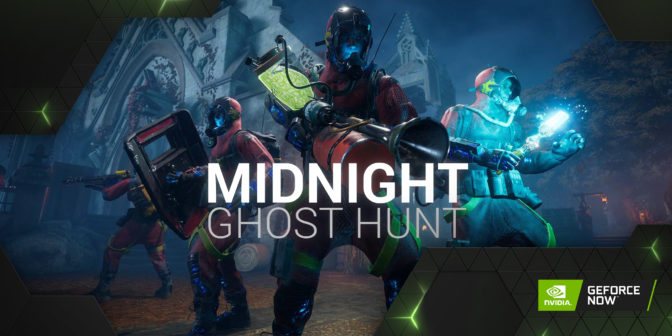 At its roots, GeForce NOW is about playing great games. The final seven titles of March are ready to stream today. Plus, keep your eyes peeled for what's coming to the cloud in April with 20 games revealed today and some nice surprises to be announced throughout the month.
The following are ready to stream today:
Coming in April:
Mashed in From March
On top of the 27 titles announced in March, an extra eight ended up coming to the cloud. Check out all the additional games that were added last month:
A couple of games that were announced in March didn't quite make it:
Finally, GeForce NOW is growing. GeForce NOW Powered by ABYA Free and Priority plans are available again, but only for a limited time and while supplies last in Brazil, Argentina, Uruguay, Paraguay and Chile. Access local servers for lightning fast gameplay with the same legendary GeForce NOW experience.
We have an extra fresh challenge for you this week. Let us know your answer on Twitter or in the comments below.
write a love letter to your potato PC/device in one sentence

we'll start: "to my ride or fry, we'll never say goodbye 🌩️💻"

— 🌩️ NVIDIA GeForce NOW (@NVIDIAGFN) March 30, 2022