GFN Thursday comes roaring in with 22 games and support for three DLCs joining the GeForce NOW library this week.
Among the 22 new releases are five day-and-date game launches: Biomutant, Maneater, King of Seas, Imagine Earth and Warhammer Age of Sigmar: Storm Ground.
DLC, Without the Download
GeForce NOW ensures your favorite games are automatically up to date, avoiding game updates and patches. Simply log in, click PLAY and enjoy an optimal cloud gaming experience.
This includes supporting the latest expansions and other downloadable content — without any local downloads.
Three great games are getting new DLC, and they're streaming on GeForce NOW.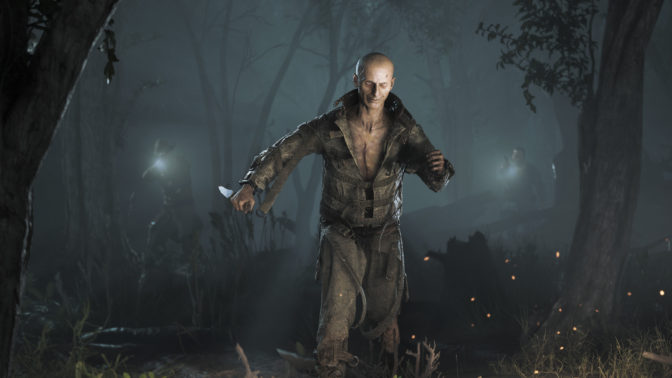 Hunt Showdown — The Committed DLC contains one Legendary Hunter (Monroe), a Legendary knife (Pane) and a Legendary Romero 77 (Lock and Key). It's available on Steam, so members can start hunting now.
Isle of Siptah, the massive expansion to the open world survival game Conan Exiles, is exiting early access and releasing on Steam today. It features a vast new island to explore, huge and vile new creatures to slay, new building sets and a host of new features. Gamers have 40 new NPC camps and points of interest to explore, three new factions of NPCs, new ways of acquiring thralls and much more.
Announced last month, Iron Harvest – Operation Eagle, the new expansion to the critically acclaimed world of Iron Harvest set in the alternate reality of 1920, is available on Steam and streaming with GeForce NOW. Guide the new faction through seven new single-player missions, while learning how to use the game's new Aircraft units across all of the game's playable factions, including Polania, Saxony and Rusviet.
Newest Additions of the Week
GFN Thursday wouldn't be complete without new games. The library evolved this week, but didn't chew you up, with five day-and-date releases, including the launch of Biomutant, from Experiment 101 and THQ Nordic.
A gorgeous open world to explore as a weapon-wielding rodent? That's our perfect weekend.

Biomutant (Steam)

Explore a strange new world as an ever-evolving, weapon-wielding, martial arts master anthropomorphic rodent in this featured game of the week! For more information, read here. 
Including Biomutant, members can expect a total of 22 games this week:
May Games Update
A few games that we planned to release in May didn't quite make it this month. Some were due to technical issues, others are on the way. Look for updates to the below in the weeks ahead.
Beyond Good & Evil (Steam)
Child of Light (Russian version only, Ubisoft Connect)
Hearts of Iron III (Steam)
King's Bounty: Dark Side (Steam)
Sabotaj (Steam)
Super Mecha Champions (Steam)
Thea: The Awakening (Steam)
Tomb Raider Legend (Steam)
What are you going to play? Let us know on Twitter or in the comments below.