When California skies turned orange in the wake of devastating wildfires, a startup fused computer vision and generative AI to fight back.
"With the 2020 wildfires, it became very personal, so we asked fire officials how we could help," said Emrah Gultekin, the Turkish-born CEO of Chooch, a Silicon Valley-based leader in computer vision.
California utilities and fire services, they learned, were swamped with as many as 2,000 false positives a week from an existing wildfire detection system. The wrong predictions came from fog, rain and smudges on the lenses of a network of cameras they used.
So, in a pilot project, Chooch linked its fire detection software to the camera network. It analyzed snapshots every 15 minutes, seeking signs of smoke or fire.
Generative AI Sharpens Computer Vision
Then, the team led by Hakan Gultekin — Emrah's brother, a software wiz and Chooch's CTO — had an idea.
They built a generative AI tool that automatically created descriptions of each image, helping reviewers discern when smoke is present. False positives dropped from 2,000 a week to eight.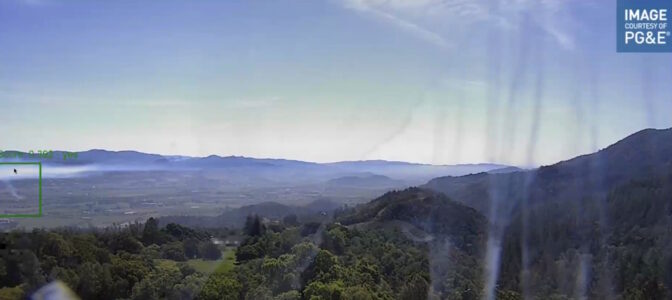 "Fire chiefs were excited about launching the technology in their monitoring centers and what it could achieve," said Michael Liou, the president of Chooch, who detailed the project in a recent webinar.
Chooch's generative AI tool gives fire fighters in California's Kern County a dashboard on their smartphones and PCs, populated in real time with alerts, so they can detect wildfires fast.
In 2020, California experienced 9,900 wildfires that burned 4.3 million acres of forest and caused $19 billion in losses. Stopping one fire from spreading out of control would pay for the wildfire detection system for 50 years, the company estimates.
A Vision for Gen AI
Chooch's CEO says it's also the shape of things to come.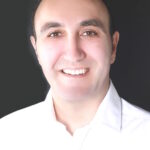 "The fusion of large language models and computer vision will bring about even more powerful and accurate products that are easier to deploy," said Gultekin.
For example, utilities can connect the software to drones and fixed cameras to detect corrosion on capacitors or vegetation encroaching on power lines.
The technology could see further validation as Chooch enters an $11 million Xprize challenge on detecting and fighting wildfires. Sponsors include PG&E and Lockheed Martin that's building an AI lab to predict and respond to wildfires in a separate collaboration with NVIDIA.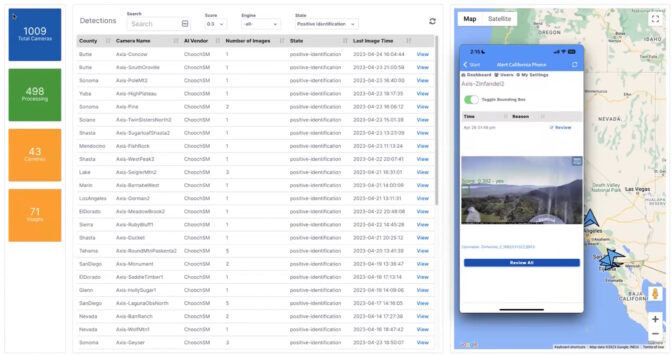 Chooch applies its technology to a host of challenges in manufacturing, retail and security.
For example, one manufacturer uses Chooch's models to detect defects before products ship. Eliminating just 20% of the faults will pay for the system several times over.
Inception of a Partnership
Back in 2019, a potential customer in the U.S. government asked for support with edge deployments it planned on NVIDIA GPUs. Chooch joined NVIDIA Inception, a free program that nurtures cutting-edge startups.
Using NGC, NVIDIA's hub for accelerated software, Hakan was able to port Chooch's code to NVIDIA GPUs over a weekend. Now its products run on NVIDIA Jetson modules and "have been tested in the wild with full-motion video and multispectral data," Emrah said.
Since then, the company rolled out support for GPUs in data centers and beyond. For example, the wildfire use case runs on NVIDIA A100 Tensor Core GPUs in the cloud.
Along the way, Chooch embraced software like Triton Inference Server and the NVIDIA DeepStream software development kit.
"The combination of DeepStream and Triton increased our capacity 8x to run more video streams on more AI models — that's a huge win," Emrah said.
A Wide Horizon
Now Chooch is expanding its horizons.
The company is a member of the partner ecosystems for NVIDIA Metropolis for intelligent video analytics and NVIDIA Clara Guardian, edge AI software for smart hospitals. Chooch also works with NVIDIA's retail and telco teams.
The software is opening new doors and expanding the use cases it can address.
"It's hard work because there's so much uncharted territory, but that's also what makes it exciting," Emrah said.
Learn more about generative AI for enterprises, and explore NVIDIA's solutions for power grid modernization. Discover how AI is powering the future of clean energy.