Editor's note: This post is part of our weekly In the NVIDIA Studio series, which celebrates featured artists, offers creative tips and tricks, and demonstrates how NVIDIA Studio technology improves creative workflows. 
MUE Studio, founded by 3D artists Minjin Kang and Mijoo Kim, specializes in art direction, photography and 3D design for campaigns and installations. It focuses on creating unique visual identities to help clients express themselves.
The creative duo behind the studio, based in New York, said they've always been fascinated with blurring the boundary between fantasy and reality in their work.
Together, they created the 3D video Somewhere in the World and a summer-themed series of artwork this week In the NVIDIA Studio, using Adobe After Effects, Autodesk 3ds Max and Unreal Engine 5.
GeForce RTX 4060 graphics cards are now available to order, starting at $299. The state-of-the-art NVIDIA Ada Lovelace architecture supercharges creative apps and productivity, while delivering immersive, AI-accelerated gaming with ray tracing and DLSS 3.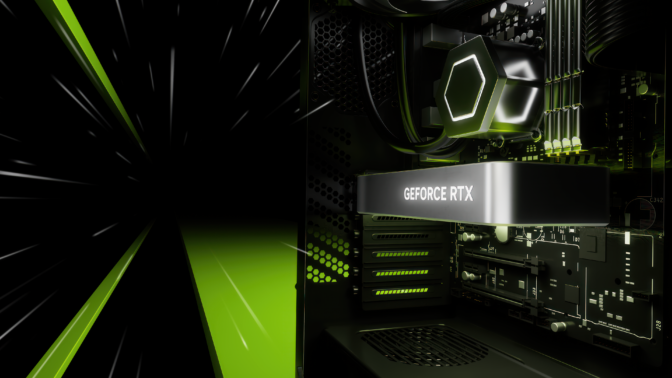 Plus, Chaos Vantage 2 is now available, offering new benefits for creators on RTX GPUs — like the GeForce RTX 4060 — including NVIDIA AI Denoiser for smoother image quality, as well as the direct light reservoir sampling feature powered by NVIDIA RTX Direct Illumination (RTXDI) technology.
Chaos Vantage 2 Powered by NVIDIA RTX
Chaos Vantage is a high-quality 3D visualization tool for artists who use the V-Ray rendering software. It enables users to quickly explore and present their work in a fully ray-traced environment that can handle massive scenes based on large models. Vantage 2 adds powerful new capabilities, enabling architectural-visualization and visual-effects artists to convey their designs more effectively.
Vantage 2 features the new NVIDIA AI Denoiser, which automatically removes noise from images when rendering high-quality output. Its upscaling mode increases frame rates and responsiveness in interactive rendering for a smoother, more efficient experience in the viewport.
The update also adds direct light reservoir sampling, powered by NVIDIA RTXDI technology, enabling artists to scale multiple dynamic light sources to sizable scenes — lightning fast — with no impact on performance.
Rounding out the Vantage update are new scene states to turn design-validation presentations into interactive storyboards; support for realistic vegetation movement in the wind and interaction with animated characters; and enhancements for popular render elements like back to beauty, material and object masks for compositing in image-editing apps.
Learn more about Vantage 2, available now.
Enter the Minds of MUE Studio
When designing an environment, MUE Studio aims to create a minimalistic space that invites viewers "to enter and take a break," said Kim.
This is the foundation of Somewhere in the World, as well as the studio's summer-themed series of artwork. By intentionally setting the time of day, placing a specific object or choosing a remote location, the artists ensure these pieces can become a viewer's personal path to tranquility.
"Our purpose is to provide comfort and inspire people to dream of a better world," said Kang. "We really appreciate comments we've received, saying things like, 'These images are calm,' and 'I would like to be present in that space.' Such words fuel us as artists."

The visuals' minimalist aesthetic was brought to life through systems powered with GeForce RTX graphics.
The duo began sculpting and modeling in Autodesk 3ds Max. RTX-accelerated AI denoising with the default Autodesk Arnold renderer made movement in the viewport highly interactive.

MUE Studio is especially interested in the human element of their art, the founders said. Kang focuses on the artistic tension between presence and absence, and Kim explores unique human cultures throughout the pieces.
The artists completed texture application, lighting and animations in Unreal Engine 5. RTX acceleration unlocked high-fidelity interactive visualization, leading to stunning photorealistic render quality.
Kim said MUE Studio's go-to creative app for post-production is Adobe After Effects, which includes 30+ GPU-accelerated effects. The duo applied the app's Sharpen, Brightness and Contrast and Gradient Ramp features when putting the finishing touches on their marvelous masterpieces.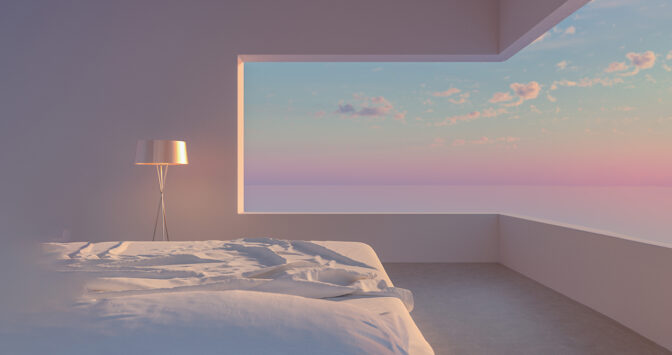 "Our series of art provides an opportunity for viewers to momentarily escape reality, creating a safe, digital space where the community can relax and interact with one another," Kang said.
Check out more of MUE Studio's 3D creations on Instagram.
Follow NVIDIA Studio on Instagram, Twitter and Facebook. Access tutorials on the Studio YouTube channel and get updates directly in your inbox by subscribing to the Studio newsletter.