If autonomous vehicles can make it here, they'll make it anywhere. And self-driving shuttle startup Optimus Ride is the first to give it a shot.
In August, the NVIDIA partner launched New York's first public autonomous-driving pilot program. Using autonomous vehicles running on NVIDIA DRIVE, the project has already transported more than 2,000 passengers commuting through the Brooklyn Navy Yard.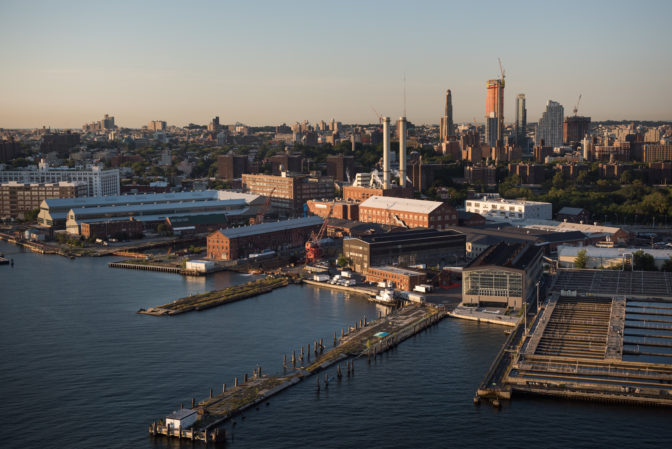 The pilot is one of the first applications of autonomous vehicles for first mile/last mile transit — connecting passengers to or from public transportation that may not otherwise be easily accessible. Using low-speed, geofenced vehicles, companies can bridge inefficiencies in commonly traveled routes.
And with the high-performance, energy-efficient DRIVE platform, these autonomous vehicles can safely run without a human driver, working on weekdays and weekends to get busy New Yorkers on their way. (Optimus Ride is using both a software operator and a safety driver as it tests the system.)
Compute That Never Sleeps
Autonomous vehicles require accurate perception running in real time to safely navigate environments. Especially in urban settings, where pedestrians and other traffic are ever present, these vehicles must constantly be able to detect and react to all types of obstacles.
NVIDIA DRIVE provides the high-performance compute necessary to run this type of comprehensive perception, without hogging space or energy from the vehicle. This combination of performance and efficiency makes it possible to run redundant and diverse deep neural networks in parallel.
In addition to DRIVE, the Optimus Ride shuttles use CUDA libraries to accelerate computation for a variety of software modules, including object detection and trajectory planning. This high-speed performance enables them to intelligently, safely and seamlessly make their way from the NYC Ferry stop at the Brooklyn Navy Yard to the public transit stop at Cumberland Gate.
"With NVIDIA DRIVE, our vehicles are able to adapt and respond to their environments faster than ever before, comprehending what's happening around them in real time and providing a safe and efficient journey for our passengers," said Sertac Karaman, co-founder and president of Optimus Ride.
Bright Lights, Brighter Future
Optimus Ride plans to follow the success of the first few weeks of the Brooklyn Navy Yard pilot by expanding service throughout the immediate area. The company is working to serve the high volumes of weekend traffic as well as commuters to and from the new businesses that have moved to the Navy Yard.
Operating in a highly populous area will pave the way for future national and international deployments, helping improve efficiencies for multimodal commutes.
And with this initial pilot underway, autonomy can continue to grow in Brooklyn.