Robotaxis are on their way to delivering safer transportation, driving across various landscapes and through starry nights.
This week, Silicon Valley-based self-driving startup Pony.ai announced its next-generation autonomous computing platform, built on NVIDIA DRIVE Orin for high-performance and scalable compute. The centralized system will serve as the brain for a robotaxi fleet of Toyota Sienna multipurpose vehicles (MPVs), marking a major leap forward for the nearly six-year-old company.
The AI compute platform enables multiple configurations for scalable autonomous driving development, all the way to level 4 self-driving vehicles.
"By leveraging the world-class NVIDIA DRIVE Orin SoC, we're demonstrating our design and industrialization capabilities and ability to develop and deliver a powerful mass-production platform at an unprecedented scale," said James Peng, co-founder and CEO of Pony.ai, which is developing autonomous systems for both robotaxis and trucks.
Pony.ai is also a member of NVIDIA Inception, a program designed to nurture cutting-edge startups revolutionizing industries with AI, data science and high-performance computing.
The transition to DRIVE Orin has significantly accelerated the company's plans to deploy safer, more efficient robotaxis, with road testing set to begin this year in China and commercial rollout planned for 2023.
State-of-the-Art Intelligence
DRIVE Orin serves as the brain of autonomous fleets, enabling them to perceive their environment and continuously improve over time.
Born out of the data center, DRIVE Orin achieves 254 trillions of operations per second, or TOPS. It's designed to handle the large number of applications and deep neural networks that run simultaneously in autonomous trucks, while achieving systematic safety standards such as ISO 26262 ASIL-D.
Pony.ai's DRIVE Orin-based autonomous computing unit features low latency, high performance and high reliability. It also incorporates a robust sensor solution that contains more than 23 sensors, including solid-state lidars, near-range lidars, radars and cameras.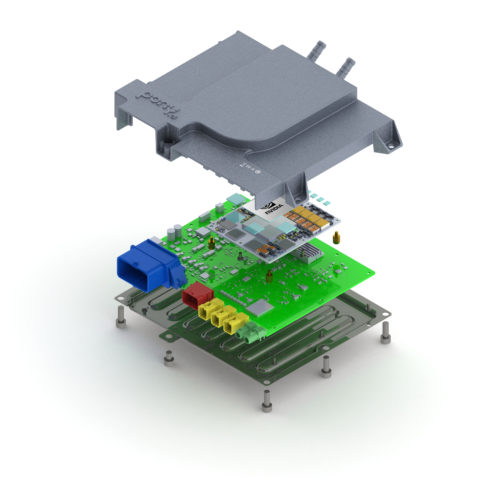 This next-generation, automotive-grade system incorporates redundancy and diversity, maximizing safety while increasing performance and reducing weight and cost over previous iterations.
A Van for All Seasons
The Toyota Sienna MPV is a prime candidate for robotaxi services as it offers flexibility and ride comfort in a sleek package.
Toyota and Pony.ai began co-developing Sienna vehicles purpose-built for robotaxi services in 2019. The custom vehicles feature a dual-redundancy system and better control performance for level 4 autonomous driving capabilities.
The vehicles also debut new concept design cues, including rooftop signaling units that employ different colors and lighting configurations to communicate the robotaxi's status and intentions.
This dedicated, future-forward design combined with the high-performance compute of NVIDIA DRIVE Orin lays a strong foundation for the coming generation of safer, more efficient robotaxi fleets.