NVIDIA GTC is live and bustling, bringing together the world's most brilliant and creative minds who shape our world with the power of AI, computer graphics and more.
At the show, we announced new features for NVIDIA Omniverse, our real-time digital-twin simulation and collaboration platform for 3D workflows. These include Omniverse VR, Remote and Showroom, along with new Omniverse Connectors, primed to benefit 3D artists.
Additionally, Omniverse Enterprise has entered general availability, making the Omniverse ecosystem accessible to more designers, engineers and creative professionals.
Logitech recently integrated NVIDIA Broadcast's popular noise removal feature into its lines of premium headsets and microphones.
These new features are all backed by the new November NVIDIA Studio Driver, which additionally includes support and improved performance for NVIDIA Texture Tools, Twinmotion 2022.1, OctaneRender 2021.1, V-Ray 5, Houdini 19 and more.
To help creatives power their brightest ideas, NVIDIA and Adobe have worked together to share the love this holiday season. Starting Nov. 12, get three months of Adobe Creative Cloud with the purchase of a select NVIDIA Studio laptop or desktop.
There's still time to sign up for GTC sessions featuring NVIDIA Studio artists and creators. Register for free to get access to upcoming talks and on-demand playback.
The Omniverse Expansion 
NVIDIA Omniverse's new capabilities further assist 3D artists and designers with their collaborative, creative workflows.
Coming soon, Omniverse VR introduces the world's first full-image, real-time ray-traced VR environment. Artists and designers in Omniverse will be able to collaboratively view and edit fully ray-traced 3D scenes in VR, with changes reflected in native apps, using Omniverse Create or View.
Omniverse Remote allows artists to connect and interact with Omniverse Apps and view fully ray-traced assets through iOS and Android devices. Mobile devices open up AR and virtual camera workflows such as face, body and hand-tracking, with more features to be added soon.
Omniverse Showroom is now available as an app in Omniverse Open Beta, enabling nontechnical users to experience Omniverse tech demos. Now, 3D artists can more quickly enter the Omniverse to experiment with real-time physics and rendering technologies.
Omniverse Connectors allow artists to work seamlessly across multiple creative apps to compose and visualize scenes in real time. New Connectors from Reallusion iClone, Lightmap HDR Light Studio, Replica Studios, RADiCAL and Esri's ArcGIS CityEngine are available to download.
Additional Omniverse Connectors, Extensions and content libraries coming soon include Adobe Substance 3D Material Plugin, Maxon Cinema4D, Clo Virtual Fashion, Daz3D, e-on software's PlantFactory, PlantCatalog and VUE, Golaem, Notch, Style3D, TwinBru and Wacom pen support.
Learn more about the Omniverse updates and join a new era of creative collaboration.
Omniverse at Any Scale
NVIDIA Omniverse Enterprise has moved out of beta and is now generally available for organizations of any scale to work virtually and collaborate in real time.
Purpose-built applications designed to accelerate different workflows in Omniverse are also now available, notably Omniverse Create — to interactively assemble, light, simulate and render scenes — and Omniverse View, used to review 3D design projects in stunning, physically accurate photorealism.
Popular connectors including Autodesk 3ds Max, Maya, Revit, Epic Games Unreal Engine, and Trimble SketchUp are now available for general release.
Logitech X NVIDIA Broadcast
Logitech has integrated NVIDIA Broadcast's noise removal feature into its line of premium headset and microphone devices.
Noise removal cleans up mic signals and eliminates unwanted background sounds in a single click. Keyboard clicks, distracting PC fans and even pet noise are all removed with the power of AI and NVIDIA RTX GPUs with AI Tensor Cores.
Players with an NVIDIA RTX GPU who've downloaded the latest version of G HUB can enable the NVIDIA Broadcast noise removal feature without installing a separate tool. Select your headset or mic in the G HUB app, click on the microphone and then on the NVIDIA tab, and follow the installation steps. This option is compatible with all Blue VO!CE enabled products, including the gaming headsets G733, PRO X Gaming and PRO X Wireless, and microphones Blue Yeti X, Blue Yeti X World of Warcraft Edition, Blue Yeti and Blue Yeti Nano.
To download, visit logitechG.com/ghub, or select "Check for Update" in the settings of G HUB.
Creator Updates in the November Studio Driver 
The Studio Suite continues to grow with NVIDIA Texture Tools 3, allowing users to create compressed, high-quality texture files. The new API allows 3D artists, game developers and rendering software to compress textures on the GPU, substantially reducing memory usage and accelerating creative workflows.
Twinmotion 2022.1 has enabled RTX ray tracing accelerated with RT Cores on NVIDIA RTX GPUs. With driver support for the latest update, architects can render photorealistic images and videos with a GeForce RTX 3080 GPU, significantly reducing wait times over previous generation GPUs.
OctaneRender 2021.1 motion blur scenes are accelerated on GeForce RTX 30 Series and NVIDIA RTX professional GPUs. Designers are no longer required to use workarounds to get realistic reflections, working with motion blur.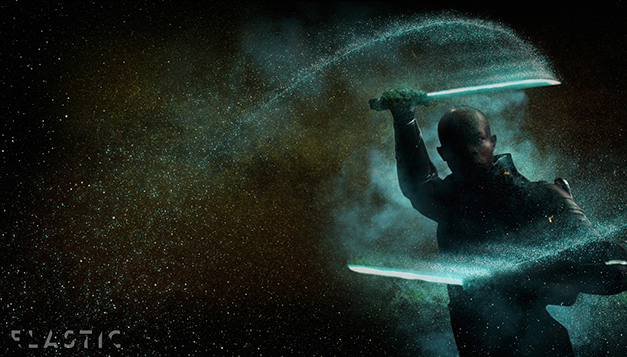 V-Ray 5 Update 2 includes a new V-Ray Decal feature that adds decals onto surfaces at any angle without extra UVW work or disturbing any underlying materials. The update also includes a new Sharpen/Blur layer for more artistic control without having to leave 3ds Max, all accelerated on NVIDIA RTX GPUs.
New GPU acceleration in Light caching cuts down light leaking and flickering in final frame sequences. Approximating Global illumination, previously only calculated on CPUs (even when GPU rendering was available) is now accelerated by NVIDIA RTX GPUs, drastically speeding up final frame renders.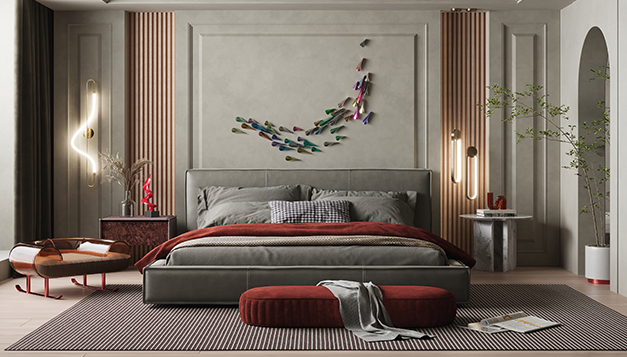 Houdini 19 released its new XPU render engine Karma in alpha, which uses CPUs and GPUs, bringing Optix to NVIDIA RTX GPUs. In testing, a massive 3-billion voxel volumetric sequence that took more than three days to render on a small render farm on a Karma CPU rendered overnight on a Karma XPU-powered machine with an NVIDIA 30 Series GPU.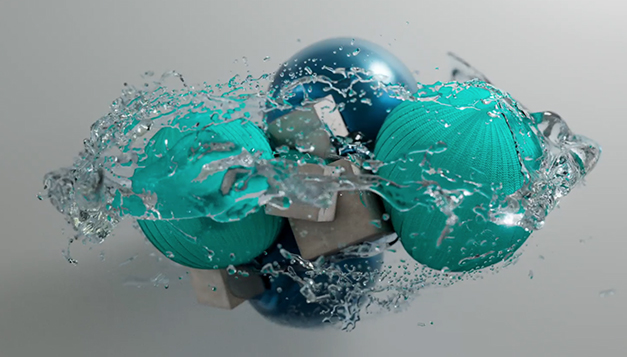 Unity recently launched a new beta update integrating NVIDIA DLSS, which delivers higher quality graphics at higher performance for the best experience. The upgrade lets developers enable DLSS in games and experiences created with Unity. See how 24 Entertainment uses DLSS in Naraka: Bladepoint.
These stunning creator app improvements, along with advancements in Omniverse, are all supported by the November Studio Driver (472.47), ready for download now.
Share the Love This Holiday
The Adobe Creative Cloud bundle is back, starting Nov. 12 in the Americas and Nov. 16 in select countries in Europe and Asia. This holiday, get three months of Adobe Creative Cloud ($238.47 value) when you buy a select NVIDIA Studio laptop or desktop — good for new and existing Adobe customers. Visit the Studio holiday landing page to learn more.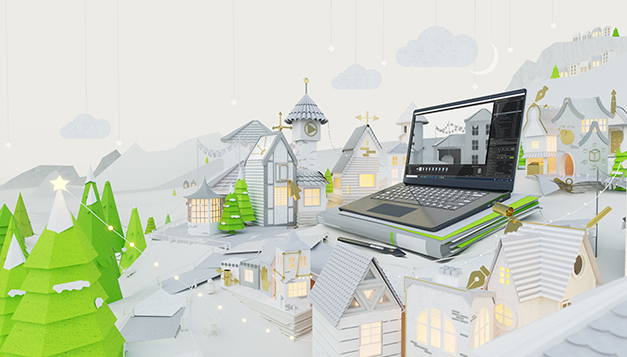 NVIDIA Studio has teamed up with Sketchfab and Acer ConceptD on the Collision: Nature & Civilization 3D Art Challenge. Pick a moment in time — past, present or future — and tell a story about our complex relationship with nature in a 3D scene. Enter today to win amazing prizes, including a new ConceptD 5 Studio Laptop featuring NVIDIA GeForce RTX 3060 graphics. Contest ends Nov. 29.
Stay up to date on all things Studio by subscribing to the NVIDIA Studio newsletter and following us on Facebook, Twitter and Instagram.