Over the last few decades, VR experiences have gone from science fiction to research labs to inside homes and offices. But even today's best VR experiences have yet to achieve full immersion.
NVIDIA's new Turing GPUs are poised to take VR a big step closer to that level. Announced at SIGGRAPH last week and Gamescom today, Turing's combination of real-time ray tracing, AI and new rendering technologies will propel VR to a new level of immersion and realism.
Real-Time Ray Tracing
Turing enables true-to-life visual fidelity through the introduction of RT Cores. These processors are dedicated to accelerating the computation of where rays of light intersect objects in the environment, enabling — for the first time — real-time ray tracing in games and applications.
These optical calculations replicate the way light behaves to create stunningly realistic imagery, and allow VR developers to better simulate real-world environments.
Turing's RT Cores can also simulate sound, using the NVIDIA VRWorks Audio SDK. Today's VR experiences provide audio quality that's accurate in terms of location. But they're unable to meet the computational demands to adequately reflect an environment's size, shape and material properties, especially dynamic ones.
VRWorks Audio is accelerated by 6x with our RTX platform compared with prior generations. Its ray-traced audio technology creates a physically realistic acoustic image of the virtual environment in real time.
At SIGGRAPH, we demonstrated the integration of VRWorks Audio into NVIDIA Holodeck showing how the technology can create more realistic audio and speed up audio workflows when developing complex virtual environments.
AI for More Realistic VR Environments
Deep learning, a method of GPU-accelerated AI, has the potential to address some of VR's biggest visual and perceptual challenges. Graphics can be further enhanced, positional and eye tracking can be improved and character animations can be more true to life.
The Turing architecture's Tensor Cores deliver up to 500 trillion tensor operations per second, accelerating inferencing and enabling the use of AI in advanced rendering techniques to make virtual environments more realistic.
Advanced VR Rendering Technologies
Turing also boasts a range of new rendering techniques that increase performance and visual quality in VR.
Variable Rate Shading (VRS) optimizes rendering by applying more shading horsepower in detailed areas of the scene and throttling back in scenes with less perceptible detail. This can be used for foveated rendering by reducing the shading rate on the periphery of scenes, where users are less likely to focus, particularly when combined with the emergence of eye-tracking.
Multi-View Rendering enables next-gen headsets that offer ultra-wide fields of view and canted displays, so users see only the virtual world without a bezel. A next-generation version of Single Pass Stereo, Multi-View Rendering doubles to four the number of projection views for a single rendering pass. And all four are now position-independent and able to shift along any axis. By rendering four projection views, it can accelerate canted (non-coplanar) head-mounted displays with extremely wide fields of view.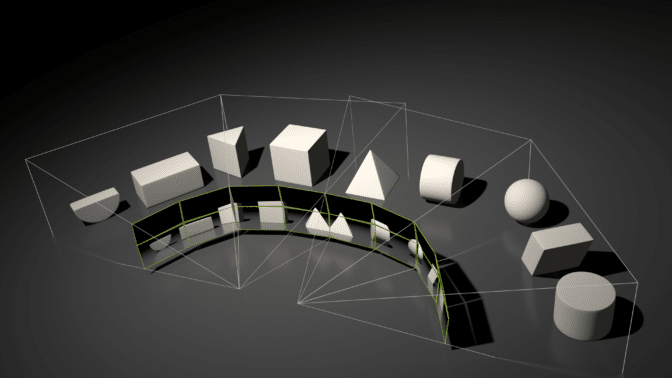 VR Connectivity Made Easy
Turing is NVIDIA's first GPU designed with hardware support for USB Type-C and VirtualLink*, a new open industry standard that powers next-generation headsets through a single, lightweight USB-C cable.
Today's VR headsets can be complex to set up, with multiple, bulky cables. VirtualLink simplifies the VR setup process by providing power, display and data via one cable, while packing plenty of bandwidth to meet the demands of future headsets. A single connector also brings VR to smaller devices, such as thin-and-light notebooks, that provide only a single, small footprint USB-C connector.
Availability
VRWorks Variable Rate Shading, Multi-View Rendering and Audio SDKs will be available to developers through an update to the VRWorks SDK in September.
NVIDIA Turing-based Quadro RTX and GeForce RTX GPUs will be available starting this fall on nvidia.com and from leading manufacturers and add-in card partners.
* In preparation for the emerging VirtualLink standard, Turing GPUs have implemented hardware support according to the "VirtualLink Advance Overview". To learn more about VirtualLink, see www.virtuallink.org.