Gaming
Every Call of Duty launch is big. That's why we're so excited about NVIDIA's collaboration with Activision around GeForce GPUs and Treyarch's highly anticipated...
Read More
GameWorks
Commander Keen. Max Payne. Duke Nukem. 3D Realms has launched some of the most (in)famous male characters in video game history. With their new...
Read More
Gaming
Previous chapters in the Metal Gear saga allowed players to experience the thrilling world of Snake and his gang. The latest chapter, Metal Gear Solid...
Read More
Gaming
The folks at Tripwire are using our technology to take the gore in their new horror survival game to a new level in Killing...
Read More
Gaming
It happened the first time I watched Monday Night Football on HDTV. A whole new world opened for me. After that, it was almost...
Read More
GameWorks
A day after NVIDIA helped stun the crowd at Microsoft's BUILD conference, we're behind a second jaw-dropping DirectX 12 demo that's grabbing headlines. King...
Read More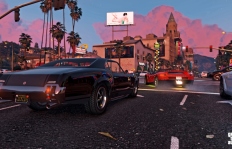 GameWorks
It's one of the most anticipated titles of the year. Maybe of all time. Early previews are great. And it's already topping Steam sales...
Read More
The release of Battlefield Hardline didn't sneak up on me. I've been looking forward to it for months. My anticipation started long before I...
Read More
Inner Geek
The tipping point for me came about four years ago. In a garage. I made $3,000 in a garage sale, selling off my 10-x-5...
Read More
GameWorks
As a member of NVIDIA's gaming team, I get to see lots of games early. Sometimes I see a game early and get super...
Read More