GameWorks
Fans of NBC's "Heroes" television series — in which ordinary people wield extraordinary powers — are in for a treat at this year's Comic-Con gathering in...
Read More
Gaming
James Grunke is a man of few words. And fewer buzzwords. But our director of eSports doesn't need a PowerPoint deck to make his...
Read More
Supercomputing
Andrew Ng doesn't think robots will kill us. But they might take our jobs. "Maybe in hundreds of years, technology will advance to a...
Read More
Cloud
That's it, gamers. You've been replaced. Google has used a new technology called deep learning to build a machine that has mastered 50 classic...
Read More
Some at this week's GPU Technology Conference dream of building self-driving cars. Others want to build machines that can teach themselves to drive. Bingcai Zhang,...
Read More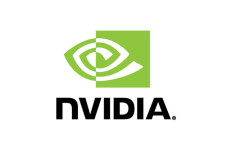 Gaming
Join us live, on Tuesday, at 7pm Pacific, for a special event hosted by our CEO, Jen-Hsun Huang. More than five years in the...
Read More
Gaming
This is more than just the tale of how our SHIELD gaming portable has a shot at a field promotion. It's also a story...
Read More
Explainer
Cheap PCs can generate lush virtual worlds. Supercomputers can simulate the formation of galaxies. Even the phone in your hand is more capable than...
Read More
Auto
Never come to Las Vegas with your pockets empty. That's why we brought along Tegra X1, a mobile super chip that packs a full...
Read More
Corporate
We can't wait to get started. The Consumer Electronics Show opens officially on Tuesday, but we'll get ahead of the game early – kicking...
Read More