Explainer
What Is NVLink? And How Will It Make the World's Fastest Computers...
Read More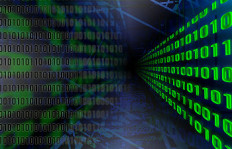 Enterprise
NVIDIA and IBM are working to tackle some of the most vexing challenges of data center computing. Last Friday, IBM announced that it's developing...
Read More
Supercomputing
Every six months, the gurus of the supercomputing community publish a list of the 500 most energy-efficient supercomputers in the world. It's called the...
Read More
Cloud
Last week, while on a road trip to southern California with my family, I had one of those moments that parents treasure. I impressed...
Read More
Enterprise
Adobe, Baidu, Netflix, Yandex. Some of the biggest names in social media and cloud computing use NVIDIA CUDA-based GPU accelerators to provide seemingly magical...
Read More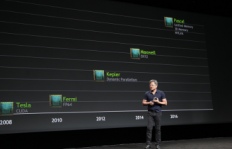 Corporate
During a keynote speech at our annual GPU Technology Conference in San Jose, Calif., NVIDIA CEO Jen-Hsun Huang updated our public GPU roadmap with...
Read More
Cloud
IBM is taking a big step in applying GPU technology to help solve some of the biggest enterprise IT challenges. At next week's GPU...
Read More
Enterprise
The just-published Green500 list of the world's most energy-efficient supercomputers shows that the top 10 systems are all powered by NVIDIA Tesla GPUs. The...
Read More
Corporate
When we launched our first Tesla GPU accelerator product in 2007, our users started asking for one big change – more memory on the...
Read More
Enterprise
It's a gripping scene: Tom Hanks, in the smash Hollywood movie "Captain Phillips," eyes approaching green blips on his crude sonar screen and begins...
Read More