Corporate
Deep learning. Self-driving cars. Virtual reality. If it's a hot tech area, it'll be at GTC. Secure your spot to share your work with...
Read More
Auto
The digital revolution churning across the auto industry rivals the Industrial Revolution for its speed and strength, Audi President and Chairman Rupert Stadler said...
Read More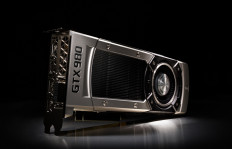 Gaming
NVIDIA has clinched its seventh straight year of "Best Choice Awards" at Computex, Asia's largest technology tradeshow. NVIDIA DRIVE, GeForce GTX 980 and NVIDIA...
Read More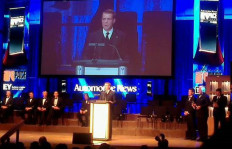 Auto
NVIDIA has won a PACE Award — the automotive industry's version of an Academy Award — for its Tegra Visual Computing Module (VCM), which helps automakers quickly...
Read More
Auto
When you're preparing to launch a computing platform for self-driving cars, it helps to bring one of the leading voices in automotive innovation along...
Read More
Auto
The future, as the saying goes, is already here. It's just unevenly distributed. Maybe that's because it comes loaded with a trunk full of...
Read More
Auto
Audi. BMW. Honda. GM. Toyota. Nissan. Tesla. This year's GPU Technology Conference will have more cars than canapes. We've curated more than 25 sessions...
Read More
Auto
Audi is kicking off the Geneva Motor Show with a range of futuristic new vehicles. They include the R8 e-tron supercar, the Q7 SUV,...
Read More
Auto
So, how does deep learning work? A great way to understand it is to look at NVIDIA DRIVE, our new auto-pilot car computer....
Read More
Auto
You'll find it all at this year's Detroit Auto Show. There are visionary concept cars, efficient alternative fuel vehicles. And, of course, the newest...
Read More