Corporate
The tech industry has been ignited by three game-changing developments: The resurgence of artificial intelligence based on machine learning. The revolutionary experience of virtual...
Read More
Auto
Digital technology is transforming more than the once dowdy dashboard. It's changing the way carmakers like Mercedes-Benz — the first to establish an outpost...
Read More
Inner Geek
Rusty appliances. Defunct stereos. Jagged scraps of lumber. Some parents give their seven-year-old children balls and bats to play with. When Dave Anderson's parents...
Read More
Auto
Getting a look at Audi's newest cars is like stepping into a science-fiction movie. First, you take an escalator ride into the heart of...
Read More
Corporate
Deep learning. Self-driving cars. Virtual reality. If it's a hot tech area, it'll be at GTC. Secure your spot to share your work with...
Read More
Auto
The digital revolution churning across the auto industry rivals the Industrial Revolution for its speed and strength, Audi President and Chairman Rupert Stadler said...
Read More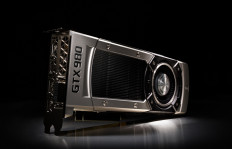 Gaming
NVIDIA has clinched its seventh straight year of "Best Choice Awards" at Computex, Asia's largest technology tradeshow. NVIDIA DRIVE, GeForce GTX 980 and NVIDIA...
Read More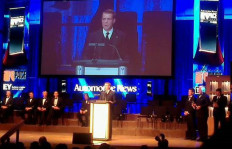 Auto
NVIDIA has won a PACE Award — the automotive industry's version of an Academy Award — for its Tegra Visual Computing Module (VCM), which helps automakers quickly...
Read More
Auto
When you're preparing to launch a computing platform for self-driving cars, it helps to bring one of the leading voices in automotive innovation along...
Read More
Auto
The future, as the saying goes, is already here. It's just unevenly distributed. Maybe that's because it comes loaded with a trunk full of...
Read More