Corporate
Developers. Partners. Enthusiasts. GPUs are used by everyone from gamers to researchers doing cutting-edge science. And they're all over our latest GPU Technology Conference...
Read More
Supercomputing
Every six months, the gurus of the supercomputing community publish a list of the 500 most energy-efficient supercomputers in the world. It's called the...
Read More
Cloud
Engineers designing oil rigs or large-scale power plants often work from far-flung places for long stretches. That makes having the ability to design and...
Read More
Cloud
Adobe Illustrator CC is an amazing tool. It can be used to create beautiful vector art for print, web and even video productions.  But...
Read More
Cloud
NVIDIA is giving power — loads of GPU computing power — to the cloud with NVIDIA GRID technology. High performance computing and virtual desktop infrastructure,...
Read More
Enterprise
Amid all the distractions of race day, Kentucky Derby attendees once had a hard time catching the action. No longer. That's thanks to the...
Read More
Cloud
Test drive our cloud-delivered graphics acceleration for enterprise applications. It only takes a few minutes to register and get access the secure NVIDIA Test...
Read More
Cloud
Want a glimpse at the future of product design? Look no further than this video showcase of our demos at last week's Excite 2014...
Read More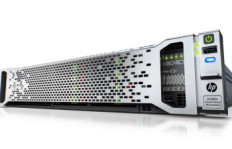 Cloud
All the GRID vGPU news you'll hear at this year's Citrix Synergy...
Read More
Enterprise
Competitive sailing is a complex sport. Races take place amid lashing winds and churning waves. More challenging still, lead changes between teams are invisible...
Read More