Inner Geek
Come mid-July, many people are kicking back at the beach. Not so Ryan Ramirez Pagkaliwangan, a senior QA engineer here. Known to many by...
Read More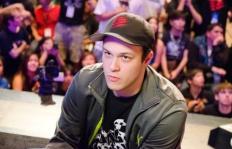 Inner Geek
Rivals face off against one another, bouncing back and forth to stay loose. "3 … 2 … 1 … fight!" Punches get thrown. Fast...
Read More
Inner Geek
Befitting an engineer in the digital age, NVIDIA's John Storms takes his passion for creating dazzling holiday light displays to a new level of...
Read More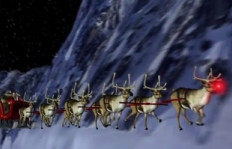 Corporate
If you look into the sky on Christmas Eve, hoping to catch a glimpse of Santa Claus on his reindeer-pulled sleigh, you won't be...
Read More
Inner Geek
Imagine, for a moment, what it's like to work at NVIDIA. If you picture gleaming piles of high-end graphics cards piled on desks, NVIDIA-powered...
Read More
Inner Geek
Videogames. Movies. Music. Podcasts. Gadgets. Sly t-shirts. Jeff Wycoff is a man of many interests. But the thing he may know best is the...
Read More
Inner Geek
At NVIDIA the geek factor runs pretty high.  And geeks have strong opinions on movies.  At NVIDIA you will find Trekkies and "Star Wars"...
Read More
Inner Geek
Talk about free advertising. Everywhere NVIDIA co-founder Chris Malachowsky travels in his Piaggio Avanti 2 – fans spot the enormous green NVIDIA claw logo...
Read More
Inner Geek
Leo De Biase can't afford to waste an hour every morning motoring through São Paolo's frenetic traffic. It's the world's worst, according to Time...
Read More
Mobile
Let's be clear up front. Sometimes you deserve the ticket. And no one — least of all the NVIDIAN caught by the Highway Patrol...
Read More