GameWorks
It's one of the most anticipated titles of the year. Maybe of all time. Early previews are great. And it's already topping Steam sales...
Read More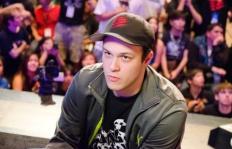 Inner Geek
Rivals face off against one another, bouncing back and forth to stay loose. "3 … 2 … 1 … fight!" Punches get thrown. Fast...
Read More
The release of Battlefield Hardline didn't sneak up on me. I've been looking forward to it for months. My anticipation started long before I...
Read More
Inner Geek
The tipping point for me came about four years ago. In a garage. I made $3,000 in a garage sale, selling off my 10-x-5...
Read More
Notebook
We're filling out today our awesome GTX 900M lineup by introducing the GeForce GTX 960M and 950M, which deliver never-before-seen levels of gaming performance...
Read More
Gaming
Every show needs a star. And the Game Developers Conference's star is virtual reality. And just as every star has a "man behind the...
Read More
GameWorks
Photographers and moviemakers know it's critical. Game designers do, too. Shadowing is a critical component of the visual arts, including video games. Lighting and...
Read More
When we think of compelling virtual worlds, we usually think of graphics. And with each new version of Unreal Engine, Epic has embraced the...
Read More
Gaming
The annual Game Developers Conference just opened with something big. Weta Digital, Epic Games, Oculus and NVIDIA unveiled this morning an extraordinary virtual reality...
Read More
Gaming
Bigger screens, sharper resolutions, cheaper prices. TV sets get better every year. And there's no better showcase for your favorite games. We built SHIELD...
Read More