Gaming
Gaming is a real sport. Gamers are real athletes. It's time to build college programs for them. Here's how Robert Morris University got there...
Read More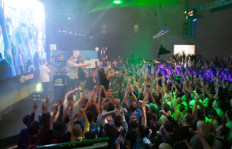 Gaming
Gamers: Get ready for something big. No, I'm not talking about Borderlands: The Pre-Sequel although I'm excited about that, too. No, we're organizing an...
Read More
Gaming
Valve and NVIDIA have just made game streaming better than ever. Last week, Valve officially released support for hardware encoding on NVIDIA GeForce GPUs...
Read More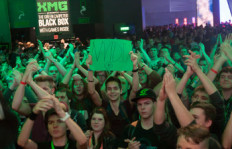 Gaming
Many wore NVIDIA t-shirts. Some wore the NVIDIA claw shaved into their hair. And one fan decided it was the perfect place to propose...
Read More
Gaming
The world's biggest gaming show is bigger than ever. Gamescom's organizers estimate the show will draw more than 375,000 this year. That's well over...
Read More
Mobile
The ultimate tablet for gamers ships today, and consumers can't wait. Starting at $299, the SHIELD tablet packs a huge number of next-generation technologies...
Read More
Mobile
Quicker than most anyone had thought possible, Android is becoming the largest computing platform in history. There are more than a billion active Android...
Read More
Gaming
Android games. PC games. Games streamed from distant servers. Games streamed from your nearby PC. Games streamed to your TV. We built the SHIELD...
Read More
Gaming
Get ready to put on a show. We've built Twitch – the world's leading video community for gamers – right into the new SHIELD Tablet....
Read More
Gaming
Shooters. Strategy games. Role playing games. Card games. Board games. There are no kinds of games we don't love. That's why we're launching our...
Read More