Corporate
It's time for big data to get into the fight against cancer. We're working with the National Cancer Institute's (NCI) Clinical Proteomic Tumor Analysis...
Read More
Corporate
Smartphones. Remote controlled cars. Digital music players. Every kid loves electronics. Ask kids what they want most, however, and the answer is almost always...
Read More
Corporate
We're not going to tell you how to save the world. We are, however, going to recommend you use GPUs to do it. We're...
Read More
Project Inspire
Youth softball and baseball teams across the Bay Area kicked-off their 2014 seasons last weekend with ceremonial Opening Day activities. For the East Valley...
Read More
Project Inspire
Fifty-two new tables and benches. Six acres of sparkling green playing fields. Seemingly acres of freshly painted walls inside and out. It's amazing what...
Read More
Project Inspire
Friday morning Tom Dewey pulled on a pair of work gloves and picked up a power drill to assemble a dozen outdoor wooden benches. When...
Read More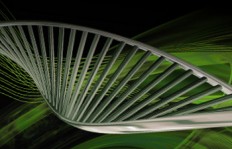 Corporate
Lung cancer. Colon cancer. Breast cancer. More than 40 years into the "War on Cancer," the deadliest forms of the disease are still killing...
Read More
Project Inspire
In spite of all the challenges that our students have in their environment, they want to be here. It's my responsibility, and the responsibility...
Read More
Green isn't just our favorite color. Around here, it's a way of life. Last year, for instance, we scrutinized the size and weight of...
Read More
Fizzy Rockets. Roller Coaster Math. Whimsical Wind Vanes. The folks at non-profit RAFT – or 'Resource Area for Teaching' – have a lot in...
Read More