Project Inspire
Fifty-two new tables and benches. Six acres of sparkling green playing fields. Seemingly acres of freshly painted walls inside and out. It's amazing what...
Read More
Project Inspire
Friday morning Tom Dewey pulled on a pair of work gloves and picked up a power drill to assemble a dozen outdoor wooden benches. When...
Read More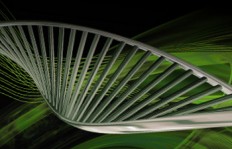 Corporate
Lung cancer. Colon cancer. Breast cancer. More than 40 years into the "War on Cancer," the deadliest forms of the disease are still killing...
Read More
Project Inspire
In spite of all the challenges that our students have in their environment, they want to be here. It's my responsibility, and the responsibility...
Read More
Green isn't just our favorite color. Around here, it's a way of life. Last year, for instance, we scrutinized the size and weight of...
Read More
Fizzy Rockets. Roller Coaster Math. Whimsical Wind Vanes. The folks at non-profit RAFT – or 'Resource Area for Teaching' – have a lot in...
Read More
It started with a donation to the Foundation of Hospital Art. It ended with five brightly painted murals presented to a Silicon Valley medical...
Read More
The votes are in, and four nonprofit organizations tackling sex trafficking, promoting clean water, supporting education for girls and helping U.S. veterans have each been...
Read More
NVIDIA co-founders Jen-Hsun Huang and Chris Malachowsky last night received the annual Citizen Leadership Award from City Year San Jose/Silicon Valley, in a gala charity...
Read More
Two colleagues and I recently shared a truly inspiring experience. Mari Nagahara, Yukari Mitsuno and I had the honor of representing NVIDIA for a...
Read More