Editor's note: This post is part of our weekly In the NVIDIA Studio series, which celebrates featured artists, offers creative tips and tricks, and demonstrates how NVIDIA Studio technology improves creative workflows. We're also deep diving on new GeForce RTX 40 Series GPU features, technologies and resources, and how they dramatically accelerate content creation.
Amir Anbarestani, an accomplished 3D artist who goes by the moniker Kingsletter, had a "shell of a good time" creating his Space Turtle scene this week In the NVIDIA Studio.
Kingsletter has always harbored a fascination with 3D art, he said. As a child, he often enjoyed exploring and crafting within immersive environments. Whether it was playing with plasticine — putty-like modeling material — or creating pencil drawings, his innate inclination for self-expression always found resonance within the expansive domain of 3D.
Space Turtle with MSI creator Z17HX courtesy of @AustraliaMSI & @NVIDIAStudio

Unleash your creativity with NVIDIA Studio drivers!

Get yours at: https://t.co/idJlWgb8UX pic.twitter.com/Ff6Y6RfQp4

— King's Letter (@TheKingsletter) April 28, 2023
Below, he shares his inspiration and creative process using ZBrush, Adobe Substance 3D Painter and Blender.
An NVIDIA DLSS 3 plug-in is now available in Unreal Engine 5, offering select benefits including AI upscaling for high frame rates, super resolution and more for GeForce RTX 40 Series owners.
And 3D creative app Marvelous Designer launches Into the Omniverse its NVIDIA Omniverse Connector this month. Learn how talented artists are using the Connector, along with the Universal Scene Description ("OpenUSD") framework, to elevate their creative workflows.
NVIDIA DLSS 3 Plug-In Is Unreal — Engine 5
NVIDIA Studio released a DLSS 3 plug-in compatible with Unreal Engine 5. The Play in Editor tool is useful for game developers to quickly review gameplay in a level while editing — and DLSS 3 AI upscaling will unlock significantly higher frame rates on GeForce RTX 40 Series GPUs for even smoother previewing.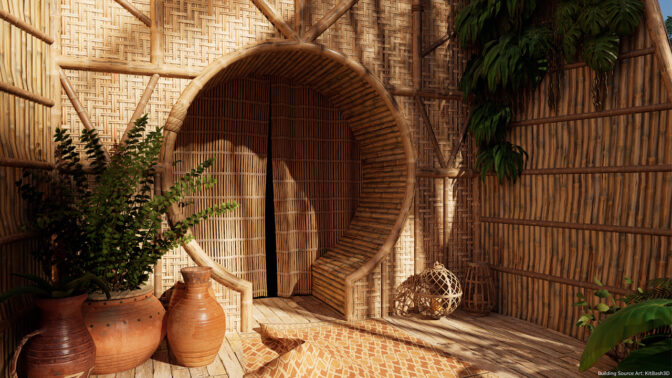 Plus, select Unreal Engine viewports offer DLSS 2 Super Resolution and upscaling benefits in typical content-creation workflows like modeling, lighting, animation and more.
Download DLSS 3 for Unreal Engine 5.2, available now. Learn more about NVIDIA technologies supported by Unreal Engine 5.
Turtle Recall 
The process began with sketching and initial sculpting in the ZBrush tool, where the concept of a floating turtle in space took shape and evolved into a dynamic shot of the creature soaring toward the camera.
"It's remarkable how something as simple as shaping an idea's basic form can be so immensely gratifying," said Kingsletter on the blockout phase. "There's a unique joy in starting with a blank canvas and gradually bringing the essence of a concept to life."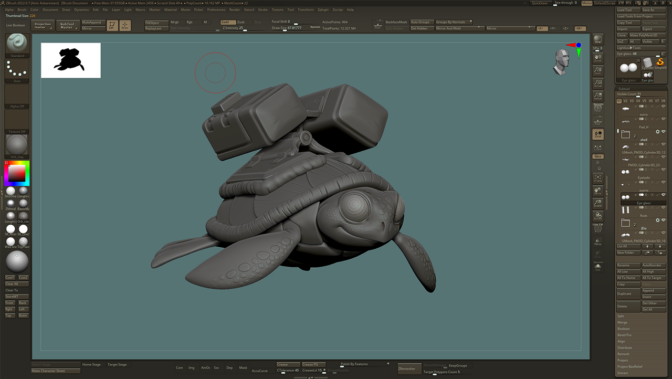 After finalizing the model in ZBrush, Kingsletter used ZRemesher to retopologize it, or generate a low-poly version suitable for the intended scene. This is useful for removing artifacts and other mesh issues before animation and rigging.
"NVIDIA graphics cards are industry leading in the creative community. I don't think I know anyone that uses other GPUs." — Kingsletter
The RIZOMUV UV mapping 3D software was then deployed for unwrapping the model, the process of opening a mesh to make a 2D texture that covers a 3D object. This is effective for adding textures to objects with precision, a common need for professional artists.
Next, Kingsletter applied surface details, from subtle dusting to extreme wear and tear, with materials mimicking real-world behaviors such as sheen, subsurface scattering and more in Adobe Substance 3D Painter. RTX-accelerated light and ambient occlusion enabled fully baked models in mere seconds.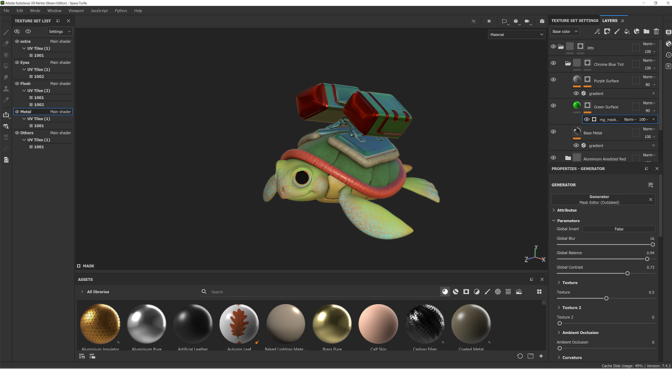 Kingsletter then moved to Blender to animate the scene, setting up simple rigs and curves to bring the turtle's flapping limbs and flight to life. Harnessing the potential of his MSI Creator Z17 HX Studio A13V NVIDIA Studio laptop from MSI with GeForce RTX 4070 graphics turtle-ly exceeded the artist's lofty expectations.

"As a digital creative professional, I always strive to work with the best creative tools available," Kingsletter said. "Choosing the MSI Creator laptop allowed me to exceed my creative professional needs and indulge in my passionate gaming hobby."
He enriched the cosmic environment using Blender's particle system, which scattered random debris, asteroids and a small, rotating planet throughout the outer-space scene. AI-powered RTX-accelerated OptiX ray tracing in the viewport unlocked buttery-smooth interactive animations in the viewport.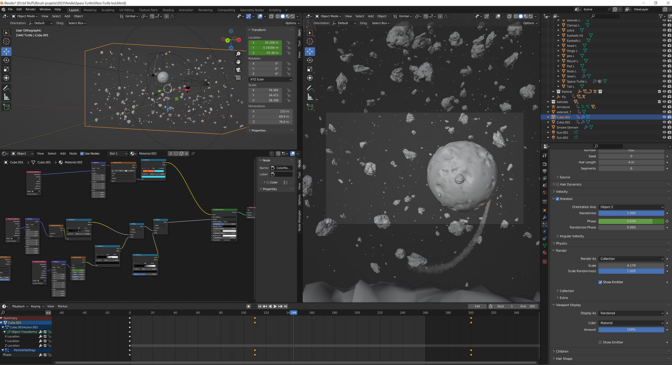 "Simulating smoke proved to be the most challenging aspect," said Kingsletter about his first foray into this form of animation. "Through numerous trials and errors, I persevered until I achieved a truly satisfactory result."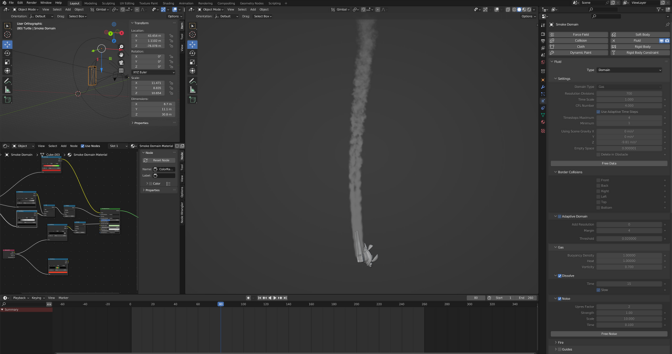 His RTX 4070 GPU facilitated smoother, more efficient rendering of the final visuals with RTX-accelerated OptiX ray tracing in Blender Cycles, ensuring the fastest final frame render.
When asked what he'd advise his younger artist self, Kingsletter said, "I'd enhance my observation skills. By immersing myself in the intricacies of form and paying careful attention to the world around me, I would have laid a stronger foundation for my creative journey."
Wise words for all creators.
Check out Kingsletter's beautiful 3D creations on Instagram.
Follow NVIDIA Studio on Instagram, Twitter and Facebook. Access tutorials on the Studio YouTube channel and get updates directly in your inbox by subscribing to the Studio newsletter.