GeForce NOW gives you the power to game almost anywhere, at GeForce quality. And with the latest controller from SteelSeries, members can stay in control of the action on Android and Chromebook devices.
This GFN Thursday takes a look at the SteelSeries Stratus+, now part of the GeForce NOW Recommended program.
And it wouldn't be Thursday without new games, so get ready for six additions to the GeForce NOW library, including the latest season of Fortnite and a special in-game event for MapleStory that's exclusive for GeForce NOW members.
The Power to Play, in the Palm of Your Hand
GeForce NOW transforms mobile phones into powerful gaming computers capable of streaming PC games anywhere. The best mobile gaming sessions are backed by recommended controllers, including the new Stratus+ by SteelSeries.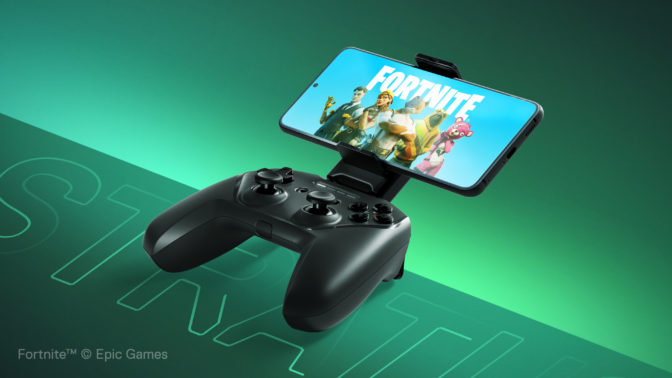 The Stratus+ wireless controller combines precision with comfort, delivering a full console experience on a mobile phone and giving a competitive edge to Android and Chromebook gamers. Gamers can simply connect to any Android mobile or Chromebook device with Bluetooth Low Energy and play with a rechargeable battery that lasts up to 90 hours. Or they can wire in to any Windows PC via USB connection.
The controller works great with GeForce NOW's RTX 3080 membership. Playing on select 120Hz Android phones, members can stream their favorite PC games at up to 120 frames per second.
SteelSeries' line of controllers is part of the full lineup of GeForce NOW Recommended products, including optimized routers that are perfect in-home networking upgrades.
Get Your Game On
This week brings the start of Fortnite Chapter 3 Season 2, "Resistance." Building has been wiped out. To help maintain cover, you now have an overshield and new tactics like sprinting, mantling and more. Even board an armored battle bus to be a powerful force or attach a cow catcher to your vehicle for extra ramming power. Join the Seven in the final battle against the IO to free the Zero Point. Don't forget to grab the Chapter 3 Season 2 Battle Pass to unlock characters like Tsuki 2.0, the familiar foe Gunnar and The Origin.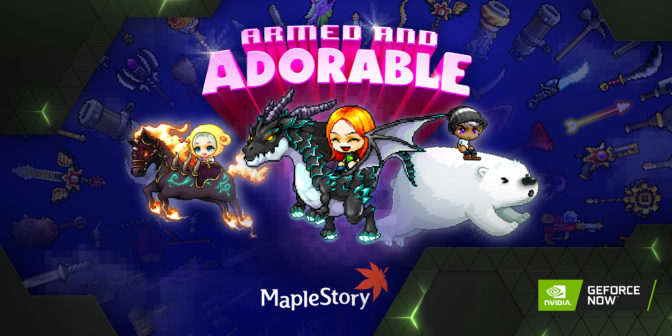 Nexon, maker of popular global MMORPG MapleStory, is launching a special in-game quest — exclusive to GeForce NOW members. Level 30+ Maplers who log in using GeForce NOW will receive a GeForce NOW quest that grants players a Lil Boo Pet, and a GeForce NOW Event Box that can be opened 24 hours after acquiring. But hurry – this quest is only available March 24-April 28.
And since GFN Thursday means more games every week. This week includes open-ended, zombie-infested sandbox Project Zomboid. Play alone or survive with friends thanks to multiplayer support across persistent servers.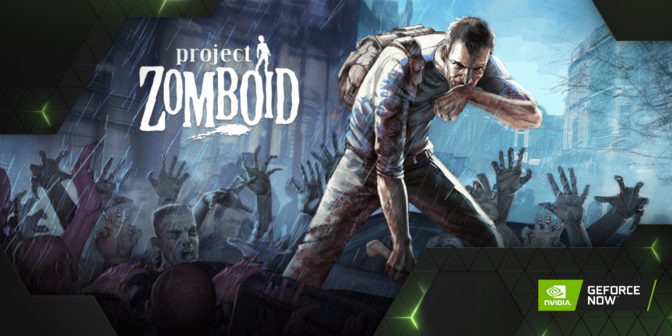 Feeling zombie shy? That's okay, there's always something new to play on GeForce NOW. Here's the complete list of six titles coming this week:
Finally, the release timing for Lumote: The Mastermote Chronicles has shifted and will join GeForce NOW at a later date.
With the cloud making new ways to play PC games across your devices possible, we've got a question that may get you a bit nostalgic this GFN Thursday. Let us know your answer on Twitter:
What is the first controller you ever gamed on? 🎮

— 🌩️ NVIDIA GeForce NOW (@NVIDIAGFN) March 23, 2022