It's a brand new month, which means this GFN Thursday is all about the new games streaming from the cloud.
In November, 26 titles will join the GeForce NOW library. Kick off with 11 additions this week, like Total War: THREE KINGDOMS and new content updates for Genshin Impact and Apex Legends.
Plus, leading 5G provider Rain has announced it will be introducing "GeForce NOW powered by Rain" to South Africa early next year. Look forward to more updates to come.
And don't miss out on the 40% discount for GeForce NOW 6-month Priority memberships. This offer is only available for a limited time.
Build Your Empire
Lead the charge this week with Creative Assembly and Sega's Total War: THREE KINGDOMS, a turn-based, empire-building strategy game and the 13th entry in the award-winning Total War franchise. Become one of many great leaders from history and conquer enemies to build a formidable empire.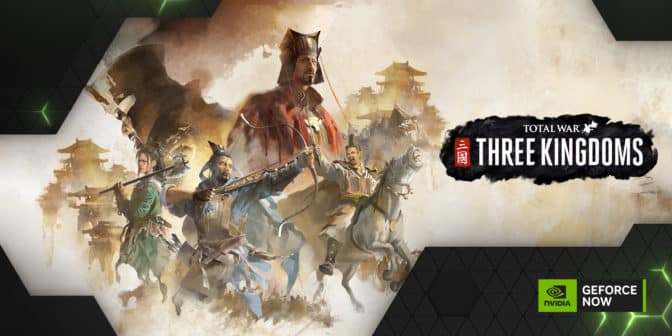 The game is set in ancient China, and gamers must save the country from the oppressive rule of a warlord. Choose from a cast of a dozen legendary heroic characters to unify the nation and dominate enemies. Each has their own agenda, and there are plenty of different tactics for players to employ.
Extend your campaign with up to six-hour gaming sessions at 1080p 60 frames per second for Priority members. With an RTX 3080 membership, gain support for 1440p 120 FPS streaming and up to 8-hour sessions, with performance that will bring foes to their knees.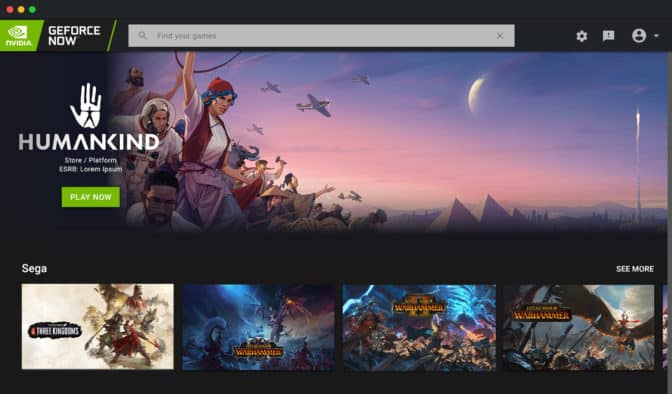 More to Explore
Alongside the 11 new games streaming this week, members can jump into updates for the hottest free-to-play titles on GeForce NOW.
Genshin Impact Version 3.2, "Akasha Pulses, the Kalpa Flame Rises," is available to stream on the cloud. This latest update introduces the last chapter of the Sumeru Archon Quest, two new playable characters — Nahida and Layla — as well as new events and game play. Stream it now from devices, whether PC, Mac, Chromebook or on mobile with enhanced touch controls.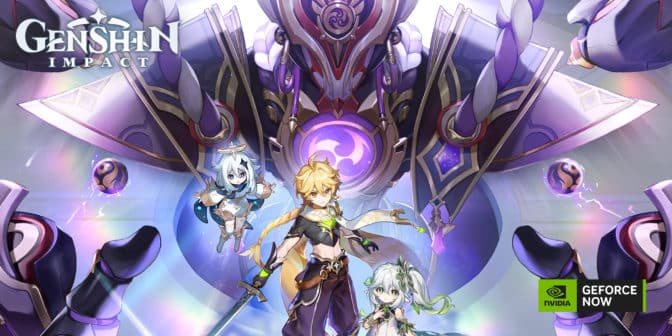 Or squad up in Apex Legends: Eclipse, available to stream now on the cloud. Season 15 brings with it the new Broken Moon map, the newest defensive Legend — Catalyst — and much more.
Also, after working closely with Square Enix, we're happy to share that members can stream STAR OCEAN THE DIVINE FORCE on GeForce NOW beginning this week.
Here's the full list of games joining this week:
Arriving in November
But wait, there's more! Among the total 26 games joining GeForce NOW in November is the highly anticipated Warhammer 40,000: Darktide, with support for NVIDIA RTX and DLSS.
Here's a sneak peak:
While The Unliving was originally announced in October, the release date of the game shifted to Monday, Nov. 7.
Howlin' for More
October brought more treats for members. Don't miss the 14 extra titles added last month. 
With all of these sweet new titles coming to the cloud, getting your game on is as easy as pie. Speaking of pie, we've got a question for you. Let us know your answer on Twitter or in the comments below.
If GFN were a pie, what pie would it be? 🤔

— 🌩️ NVIDIA GeForce NOW (@NVIDIAGFN) November 2, 2022