Happy Thanksgiving, members. It's a very special GFN Thursday.
As the official kickoff to what's sure to be a busy holiday season for our members around the globe, this week's GFN Thursday brings a few reminders of the joys of PC gaming in the cloud.
Plus, kick back for the holiday with four new games coming to the GeForce NOW library this week.
Game Away the Holiday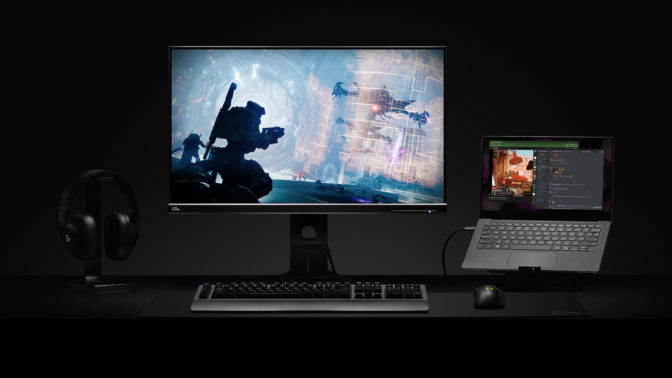 The holidays are often spent celebrating with extended family — which is great, until Aunt Petunia starts trying to teach you cross-stitch or Grandpa Harold begins another one of his fishing trip stories. If you need a break from the relatives, get your gaming in, powered by the cloud.
With GeForce NOW, nearly any device can become a GeForce gaming rig. Grab Uncle Buck's Chromebook and get a few rounds of Apex Legends in, or check in with Star-Lord and the crew from your mobile device in Marvel's Guardians of the Galaxy. You can even squad up on some Macbooks with your cousins for a few Destiny 2 raids at the kid's table, where we know the real fun is.
How about escaping for a bit to a tropical jungle? For a limited time, get a copy of Crysis Remastered free with the purchase of a six-month Priority membership or the new GeForce NOW RTX 3080 membership. Terms and conditions apply.
GeForce NOW members can experience the first game in the Crysis series — or 1,000+ more games — across nearly all of their devices, turning even a Mac or a mobile device into the ultimate gaming rig. It's the perfect way to keep the gaming going after pumpkin pie is served.
The Gift of Gaming
The easiest upgrade in PC gaming makes a perfect gift for gamers.
GeForce NOW Priority Membership digital gift cards are now available in 2-month, 6-month or 12-month options. Give the gift of powerful PC gaming to a special someone who uses a low-powered device, a budding gamer using a Mac, or a squadmate who's gaming on the go.
Gift cards can be redeemed on an existing GeForce NOW account or added to a new one. Existing Founders and Priority members will have the number of months added to their accounts.
Eat, Play and Be Merry
Between bites of stuffing and mashed potatoes, members can look for the following games joining the GeForce NOW library:
We make every effort to launch games on GeForce NOW as close to their release as possible, but, in some instances, games may not be available immediately.
We initially planned to add Farming Simulator 2022 to GeForce NOW in November, but discovered an issue during our onboarding process. We hope to add the game in the coming weeks.
Whether you're celebrating Thanksgiving or just looking forward to a gaming-filled weekend, tell us what you're thankful for on Twitter or in the comments below.