The future of content creation was on full display during the virtual NVIDIA keynote at COMPUTEX 2022, as the NVIDIA Studio platform expands with new Studio laptops and RTX-powered AI apps — all backed by the May Studio Driver released today.
Built-for-creator designs from ASUS, Lenovo, Acer and HP join the NVIDIA Studio laptop lineup. With up to GeForce RTX 3080 Ti or NVIDIA RTX A5500 GPUs, these new machines power unrivaled performance in 3D rendering and AI applications.
NVIDIA Studio is powering the AI revolution in content creation, giving creators time-saving tools that help them go from concept to completion faster. A host of AI-powered software updates are supported in the latest driver. Notably, dive In the NVIDIA Studio with Blackmagic Design DaVinci Resolve 18 to explore three new features that will reduce previously tedious tasks to simple button clicks.
New Hardware on Display
ASUS recently announced the Zenbook Pro 14 Duo, Pro 16X OLED and Pro 17, plus Vivobook Pro 14X, 15X and 16X laptops with up to GeForce RTX 30 Series Laptop GPUs. These new systems join the ProArt line as NVIDIA Studio laptops, giving creators a slew of options: professional-grade ProArt laptops with displays apt for film editing; the portable and balanced Zenbooks with beautiful designs and powerful GPUs; and the new Vivobooks, great for aspiring creators or advanced users.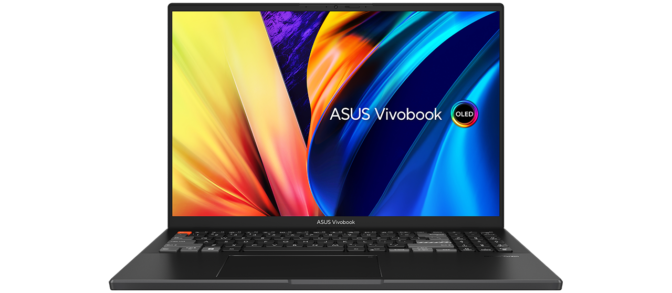 Unleash the full force of your creative ambitions with new NVIDIA Studio laptops from Lenovo. The Lenovo Slim 7i Pro X and Lenovo Slim 7 Pro X (or Yoga Slim 7i Pro X and Yoga Slim 7 Pro X in some regions) come with a 3K 120Hz Lenovo PureSight display, hardware calibrated for Delta E <1 color accuracy, sporting 100% sRGB color space and color volume – for full accuracy no matter the display brightness. These laptops feature up to a GeForce RTX 3050 GPU.
Acer's ConceptD 5 and ConceptD 5 Pro come equipped with up to an NVIDIA GeForce RTX 3070 Ti and RTX A5500 GPU, respectively. Less than an inch thick, their sophisticated and durable metal design makes them easy to take on the road.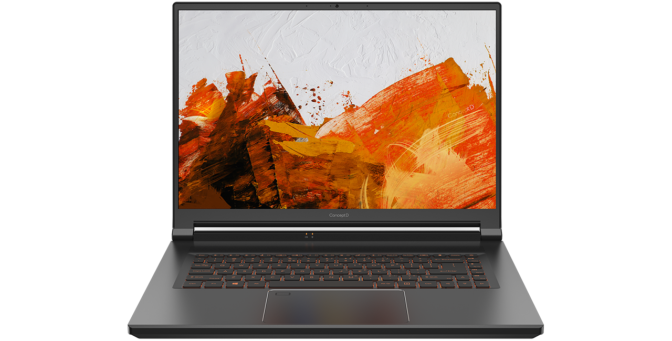 The HP ZBook Studio G9 is engineered to deliver pro-level performance in a thin and light form factor. Equipped with up to an NVIDIA RTX A5500 or GeForce RTX 3080 Ti Laptop GPU and professional-grade HP Dreamcolor displays, the HP ZBook Studio G9 offers optimal performance for multitasking, rendering 3D models and using powerful creative tools. HP also announced the HP Envy 16, fitted with a GeForce RTX 3060. With a beautiful design and extended display, the HP Envy 16 is a fantastic laptop for video editors.
It's Not Magic, It's 'In the NVIDIA Studio'
This week In The NVIDIA Studio, take a deeper look at three new features that help streamline video editing with RTX GPUs in Blackmagic Design's DaVinci Resolve 18.
DaVinci Resolve is the only all-in-one editing, color grading, visual effects (VFX) and audio post-production app. NVIDIA Studio benefits extend into the software, with GPU-accelerated color grading, video editing, and color scopes; hardware encoder and decoder accelerated video transcoding; and RTX-accelerated AI features.
In addition to the incredibly valuable new cloud collaboration update which allows multiple editors, colorists, VFX artists and audio engineers to work simultaneously — on the same project, on the same timeline, anywhere in the world — the recent update also introduced a number of new features accelerated on RTX GPUs.
Automatic Depth Map uses AI to instantly generate a 3D depth matte of a scene to quickly grade the foreground separately from the background, and vice versa.
The feature enables creators to easily add creative effects and color corrections to footage. Change the mood by adding environmental effects like fog or atmosphere. It also makes it easier to mimic the characteristics of different high-quality lenses by adding blur or depth of field to further enhance the shot.
Object Mask Tracking also takes advantage of AI to recognize and track the movement of thousands of unique objects without having to manually rotoscope.
Found within the magic mask palette, the DaVinci Neural Engine intuitively isolates animals, vehicles, people and food, plus countless other elements for advanced secondary grading and effects application.
Surface Tracking uses the CUDA cores found on RTX GPUs to quickly calculate and track any surface and apply graphics to surfaces that warp or change perspective in dramatic ways.
It allows creators to add static or animated graphics to just about anything that moves. The customizable mesh follows the motion of textured surfaces, meaning the feature works even on visuals that warp or change perspective — like a wrinkled t-shirt on an individual who's in motion. It also allows for quick and easy cloning out of unwanted objects.
With NVIDIA GPUs doing all the hard work, creators can leverage these newly unlocked features to eliminate long manual work, resulting in more time to focus on creating.
Supplementing Creativity With AI
New AI features support creators by helping to reduce or eliminate tedious tasks.
Updated to version 6.1 this month, Topaz Labs' Gigapixel AI introduced improvements to face recovery when upscaling photos with notable performance improvements on NVIDIA GPUs. By transitioning the AI models to TensorRT and taking full advantage of Tensor Cores on RTX GPUs, Topaz was able to speed up photo processing by up to 2.5x.
Marmoset Toolbag 4.04, available now, includes a ton of new features. One example is Depth of Field in the camera object to include ray-traced depth of field. It produces a higher quality effect with more natural transitions between the subject and out-of-focus areas. The update also migrates the software to DirectX 12, giving NVIDIA GeForce RTX users a 1.3x increase in rendering speeds.
Reallusion recently unveiled iClone 8 and Character Creator 4, along with updated Omniverse Connectors for each. iClone 8 introduces NVIDIA volumetric lighting and GPU-accelerated skinning for ActorCore characters, ensuring smooth animations.
Time-saving AI-features in these apps, including DaVinci Resolve 18, are all backed by the May Studio Driver available for download today.
NVIDIA Omniverse Evolution
Creators globally are using NVIDIA Omniverse as a hub to interconnect 3D workflows. At COMPUTEX, NVIDIA introduced Omniverse features to help creators and technical artists create faster and easier than ever.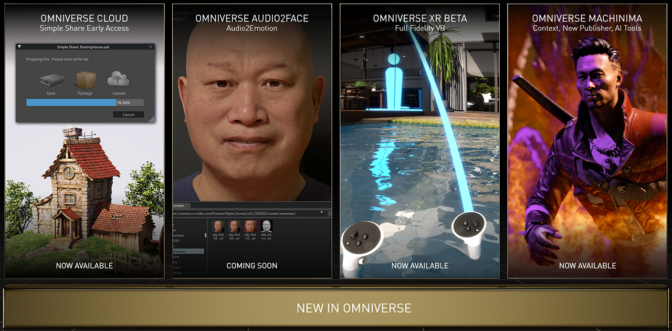 Omniverse Cloud is a suite of cloud services helping 3D designers, artists and developers collaborate easily from anywhere. Omniverse Cloud Simple Share is now available for early access by application — it lets users click once to package and send an Omniverse scene to friends.
The Omniverse Audio2Face app has a suite of new updates launching in a few weeks, including full facial animation control and Audio2Emotion — an AI-powered animation feature that generates realistic facial expressions from just an audio file.
The Omniverse XR App (beta) is the world's first full-fidelity, fully ray-traced virtual reality, allowing modelers to see every reflection, soft shadow and limitless lights — and enabling instant rendering of high-poly models without special imports.
Omniverse Machinima has a reinvented sequencer, as well as animation and rendering features that make it easier than ever for 3D artists to make animated shorts. New free game assets are also now available in the app — including Post Scriptum, Beyond the Wire, Shadow Warrior 3 and Squad.
The #MadeinMachinima contest is in full swing. Easily create an animated short with Omniverse materials, physics effects and game assets to win top-of-the-line Studio laptops.
Follow NVIDIA Studio on Instagram, Twitter and Facebook, Access tutorials on the Studio YouTube channel and get updates directly in your inbox by subscribing to the NVIDIA Studio newsletter.