NVIDIA today introduced Omniverse, an open collaboration platform to simplify studio workflows for real-time graphics.
Omniverse includes portals — two-way tunnels — that maintain live connections between industry-standard applications such as Autodesk Maya, Adobe Photoshop and Epic Games' Unreal Engine.
This new open collaboration platform streamlines 2D and 3D product pipelines across industries. Omniverse is built around the latest industry standards for design collaboration.
It supports Pixar's Universal Scene Description technology for exchanging information about modeling, shading, animation, lighting, visual effects and rendering across multiple applications. It also supports NVIDIA's Material Definition Language, which allows artists to exchange information about surface materials across multiple tools.
"With Omniverse, NVIDIA has created a product artists will be eager to put to work," said Guido Quaroni, vice president of Software at Pixar. "When we open sourced USD, our goal was to make it easier to combine complex characters and environments into a single scene. Omniverse raises the bar, leveraging USD to enable scalable real-time collaborative workflows across some of the industry's major software packages."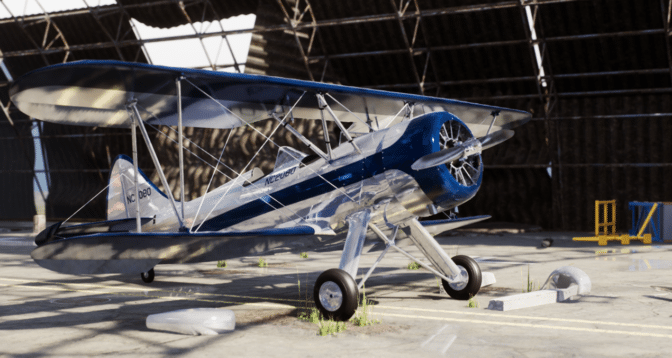 With Omniverse, artists can see live updates made by other artists working in different applications. They can also see changes reflected in multiple tools at the same time.
As a result, artists now have the flexibility to use the best tool for the task at hand.
For example an artist using Maya with a portal to Omniverse can collaborate with another artist using UE4 and both will see live updates of each others' changes in their application.
"We love the idea of connecting tools from all vendors to enable collaborative workflows," said Tim Sweeney, CEO of Epic Games. "We adopted USD and MDL to streamline workflows where assets originate from many different applications, so it's great to see NVIDIA extend that ecosystem to enable live connections with simultaneous updates."
Artists will also be able to view updates made in real time through NVIDIA's Omniverse Viewer, which gives users a live look at work being done in a wide variety of tools.
The Omniverse Viewer delivers the highest quality photorealistic images in real time by taking advantage of rasterization as well as support for NVIDIA RTX RT Cores, CUDA cores and Tensor Core-enabled AI.
All this allows artists to collaborate regardless of the tool they use and without the need for time-consuming conversions.
"Omniverse is an exciting concept that will enable artists around the world to collaborate on digital content creation," said Sebastien Deguy, vice president of 3D and Immersive at Adobe. "We look forward to seeing its development and evolution."
"We're thrilled to explore the potential of NVIDIA Omniverse to give our customers access to immersive, interactive and collaborative experiences across industries," said Amy Bunszel, senior vice president of Design and Creation Products at Autodesk. "We share their vision of better world modeling and simulation. By combining USD and RTX, Omniverse promises to accelerate the future of design and make."
Availability
We're now accepting applications for our Omniverse lighthouse program. To be notified of updates or apply for consideration, submit your request here.