Editor's note: This post is a part of our Meet the Omnivore series, which features individual creators and developers who use NVIDIA Omniverse to accelerate their 3D workflows and create virtual worlds.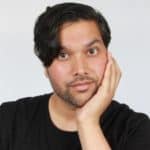 3D artist Rafi Nizam has worn many hats since starting his career as a web designer more than two decades ago, back when "designing for the web was still wild," as he put it.
He's now becoming a leader in the next wave of creation — using extended reality and virtual production — with the help of NVIDIA Omniverse, a platform for building and connecting custom 3D pipelines.
The London-based showrunner, creative consultant and entertainment executive previously worked at advertising agencies and led creative teams at Sony Pictures, BBC and NBCUniversal.
In addition to being an award-winning independent animator, director, character designer and storyteller who serves as chief creative officer at Masterpiece Studio, he's head of story at game developer Opis Group, and showrunner at Lunar-X, a next-gen entertainment company.
Plus, in recent years, he's taken on what he considers his most important role of all — being a father. And his art is now often inspired by family.
"Being present in the moment with my children and observing the world without preconceptions often sparks ideas for me," Nizam said.
His animated shorts have so far focused on themes of self care and finding stillness amidst chaos. He's at work on a new computer-graphics-animated series, ArtSquad, in which fun-loving, vibrant 3D characters form a band, playing instruments made of classroom objects and solving problems through the power of art.
"The myriad of 3D apps in my animation pipeline can sync and come together in Omniverse using the Universal Scene Description framework," he said. "This interoperability allows me to be 10x more productive when visualizing my show concepts — and I've cut my outsourcing costs by 50%, as Omniverse enables me to render, lookdev, lay out scenes and manipulate cameras by myself."
From Concept to Creation
Nizam said he often starts his projects with "good ol' pencil and paper on a Post-it note or napkin, whenever inspiration strikes."
He then takes his ideas to a drawing desk, where he creates a simple sketch before honing in on pre-production using digital content-creation apps like Adobe Illustrator, Adobe Photoshop and Procreate.
Nizam next creates 3D production assets from his 2D sketches, manipulating them in virtual reality using Adobe Substance 3D Modeler software.
"Things start to move pretty rapidly from here," he said, "because VR is such an intuitive way to make 3D assets. Plus, rigging and texturing in the Masterpiece Studio creative suite and Adobe Substance 3D can be near automatic."
The artist uses the Omniverse Create XR spatial computing app to lay out his scenes in VR. He blocks out character actions, designs sets and finalizes textures using Unreal Engine 5, Autodesk Maya and Blender software.
Performance capture through Perception Neuron Studio quickly gets Nizam close to final animation. And with the easily extensible USD framework, Nizam brings his 3D assets into the Omniverse Create app for rapid look development. Here he enhances character animation with built-in hyperrealistic physics and renders final shots in real time.
"Omniverse offers me an easy entry point to USD-based workflows, live collaboration across disciplines, rapid visualization, real-time rendering, an accessible physics engine and the easy modification of preset simulations," Nizam said. "I can't wait to get back in and try out more ideas."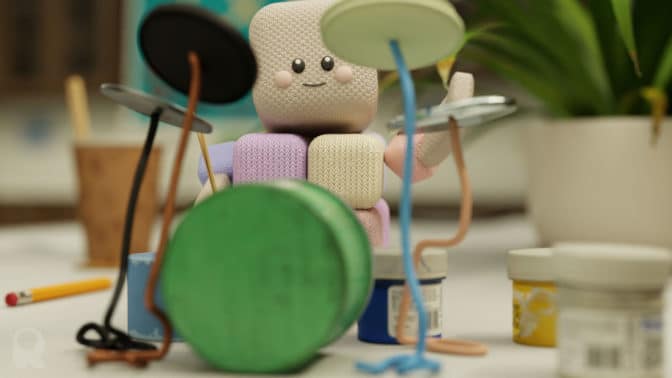 At home, Nizam uses an NVIDIA Studio workstation powered by an NVIDIA RTX A6000 GPU. To create on the go, the artist turns to his NVIDIA Studio laptop from ASUS, equipped with a GeForce RTX 3060 GPU.
In addition, his entire workflow is accelerated by NVIDIA Studio, a platform of NVIDIA RTX and AI-accelerated creator apps, Studio Drivers and a suite of exclusive creative tools.
When not creating transmedia projects and franchises for his clients, Nizam can be found mentoring young creators for Sony Talent League, playing make believe with his children or chilling with his two cats, Hamlet and Omelette.
Watch Nizam's community spotlight livestream to learn more about his workflow:
Join In on the Creation
Creators and developers across the world can download NVIDIA Omniverse for free, and enterprise teams can use the platform for their 3D projects.
Check out artwork from other "Omnivores" and submit projects in the gallery. Connect your workflows to Omniverse with software from Adobe, Autodesk, Epic Games, Maxon, Reallusion and more.
Follow NVIDIA Omniverse on Instagram, Medium, Twitter and YouTube for additional resources and inspiration. Check out the Omniverse forums, and join our Discord server and Twitch channel to chat with the community.