At GTC Israel this week, 17 automotive startups showcased the latest developments in autonomous driving, connectivity and mobility services.
The young companies are developing on NVIDIA DRIVE, taking advantage of Israel's fast-paced, flexible startup culture to speed the deployment of safe self-driving on public roads.
With the help of high-performance, energy-efficient compute from the NVIDIA DRIVE platform, these companies are moving the industry forward with breakthrough technologies.
From emergency response to simulation testing to thermal sensors, GTC exhibitors are taking novel approaches self-driving systems. Here's a look at a few of the startups helping drive the future of the automotive industry in Israel.
Sensing Innovation
Most of the industry agrees that self-driving cars require a trio of sensor types: camera, radar and lidar. However, for truly advanced pedestrian and object detection, Israeli startup AdaSky contends that thermal sensors must be included in the mix.
The company's Viper sensor can measure heat from objects surrounding the car, using algorithms running on the NVIDIA DRIVE platform to classify them as humans, vehicles or other objects. The state-of-the-art sensor can be easily incorporated into any autonomous driving or advanced driver assistance system for an added layer of safety.
Sensors inside the car can be just as important as those outside. Before Level 5 driverless vehicles hit the road, drivers must still pay attention and be able to take back control. That's why Jungo Connectivity has integrated its AI software into the NVIDIA DRIVE IX intelligent experience platform for advanced driver monitoring. The company's algorithms can help detect whether a driver's attention is on the road while they are driving or advanced driver assistance systems are operating.
Guardian Optical Technologies is also developing in-cabin sensing technology, making it more affordable and more efficient for manufacturers to implement driver and passenger detection on a single sensor. Backed by NVIDIA GPU compute, one sensor mounted on the ceiling of the vehicle can track the body positions of the driver and passengers in the car to enable safety and convenience features.
Pioneering Software
Autonomous vehicles must be tested and validated before operating on public roads. Software startup Cognata builds detailed simulation environments, allowing manufacturers to perform these tests in any condition, over and over again, before the rubber ever meets the road.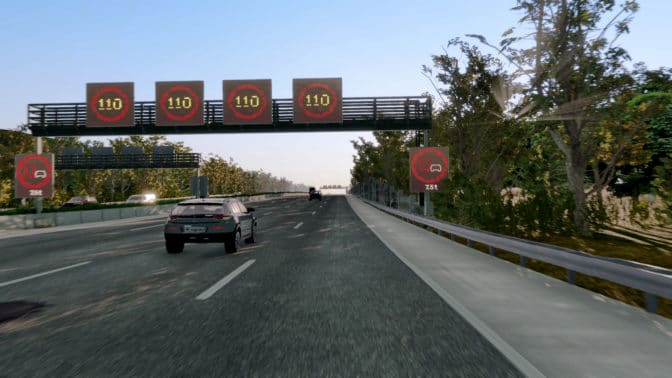 Cognata, which won the NVIDIA Inception startup award at last year's GTC Israel, is integrating its world-building simulation algorithms into the open NVIDIA DRIVE Constellation platform.
Another member of the Inception program is also working with NVIDIA DRIVE to increase vehicle safety. Cybersecurity startup SafeRide combines its AI technology with the DRIVE platform to anticipate threats to the vehicle's computers before they occur.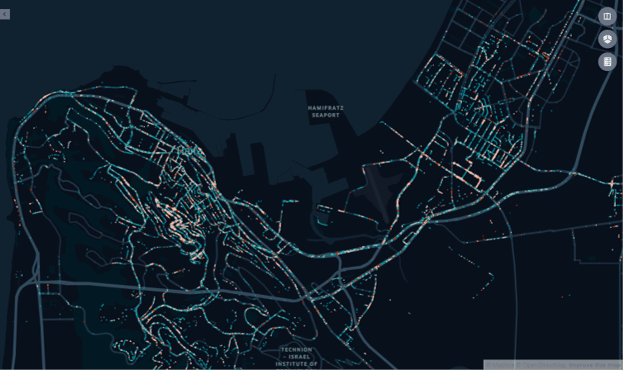 For safe autonomous driving, cars can't just see the world around them, they must also be able to feel it. With software from Tactile Mobility, vehicles can interpret information such as road grade and tire grip from data collected by sensors on the vehicle. Using the NVIDIA DRIVE platform, the vehicle can fuse this data for a comprehensive view of its surroundings.
In addition to startups, students showcased innovative technology at this year's GTC Israel. Researchers at Israel Technion University demonstrated their Formula 1 autonomous vehicle project on the event floor. Fresh off a driverless run on public roads in Israel, the car uses high-performance compute from NVIDIA DRIVE to run autonomous driving software.
Learn more about NVIDIA DRIVE partners in Israel and watch this year's keynote.