Supercomputing
Last week, when I landed in New Orleans heading to the SC14 Supercomputing conference, my phone's Google Now application told me about the local...
Read More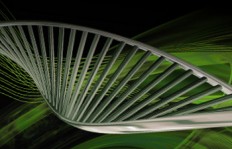 Global Citizenship
Our employee-led philanthropic arm is awarding $400,000 in grants to two teams of researchers who are using innovative computing methods to turn old ideas...
Read More
Mobile
Just in time for your holiday shopping list, we're announcing Black Friday bundles for gamers everywhere. They feature the SHIELD tablet, the world's ultimate...
Read More
Corporate
We filed patent lawsuits two months ago against Samsung and Qualcomm alleging that they've used our patented GPU technology without proper compensation to us....
Read More
Gaming
Our demo team last month used Maxwell, our new GPU architecture, to bust a well-known conspiracy theory about the Apollo 11 moon landing. Today,...
Read More
Gaming
War Thunder. Strife. Infinite Crisis. Some of the best free-to-play experiences are about to get better. Grab one of our GeForce GTX graphics cards...
Read More
GameWorks
I was at a tradeshow last year watching a Hawken game play demo. One of our tech marketing guys shot the floor out from...
Read More
Corporate
Sure, our IT team can work miracles with technology. But can they put together complicated prosthetics one-handed? It was at least fun to watch...
Read More
Gaming
Dynamic smoke. Realistic turbulence. Explosions that leave debris all over the place. It's hard to imagine we used to have war games without these...
Read More
GameWorks
Great gaming hardware needs great games. We're not afraid to say we build the world's most advanced GPUs. But breakthrough gaming experiences—like Borderlands: The...
Read More