Corporate
Our GPU Technology Conference is the epicenter of visual computing. It's the world's largest, most important event for GPU developers. And it gives attendees...
Read More
Mobile
256 GPU cores. Eight CPU cores. More than a teraflop of computing power. And one big pile of awards at the biggest trade show...
Read More
Mobile
Drone demos are everywhere at the International Computer Electronics Show this year. And a big part of the credit for this trend belongs to...
Read More
Mobile
Super. Awesome. Ultra. We could pile on the adjectives when talking about our new NVIDIA Tegra X1 mobile processor. But let's go with a...
Read More
Corporate
That's it. Show's over. For more on what we're doing at CES this year, visit nvidia.com/CES2015. Surround Vision 9:37 PM – After your car can find...
Read More
Corporate
We can't wait to get started. The Consumer Electronics Show opens officially on Tuesday, but we'll get ahead of the game early – kicking...
Read More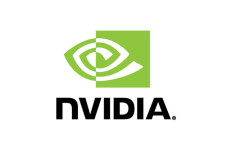 Corporate
You've seen this story before. Back in September, we filed a patent lawsuit in U.S. District Court against Samsung and Qualcomm for using our...
Read More
Inner Geek
Befitting an engineer in the digital age, NVIDIA's John Storms takes his passion for creating dazzling holiday light displays to a new level of...
Read More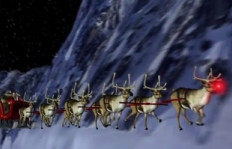 Corporate
If you look into the sky on Christmas Eve, hoping to catch a glimpse of Santa Claus on his reindeer-pulled sleigh, you won't be...
Read More
We heard you like bundles, so we put a Valve bundle inside of our holiday SHIELD...
Read More