Global Citizenship
Refugee camps in West Africa. Mobile homes in U.S. tornado corridors. Both densely populated. Both with different needs. How should governments, health agencies and...
Read More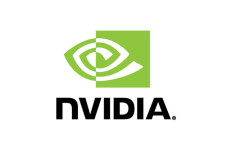 Corporate
Some of you are disappointed that we didn't clearly describe the segmented memory of GeForce GTX 970 when we launched it. I can see...
Read More
Global Citizenship
Bit by bit, Erez Lieberman Aiden is unfolding the genome. It's not easy. Tightly folded inside the nucleus of a cell, the genome is a...
Read More
Corporate
Our GPU Technology Conference is the epicenter of visual computing. It's the world's largest, most important event for GPU developers. And it gives attendees...
Read More
Mobile
256 GPU cores. Eight CPU cores. More than a teraflop of computing power. And one big pile of awards at the biggest trade show...
Read More
Mobile
Drone demos are everywhere at the International Computer Electronics Show this year. And a big part of the credit for this trend belongs to...
Read More
Auto
We admit it, we like to do things in a hurry. The sprawling show floor at the International Consumer Electronics Show in Las Vegas...
Read More
Mobile
Super. Awesome. Ultra. We could pile on the adjectives when talking about our new NVIDIA Tegra X1 mobile processor. But let's go with a...
Read More
Corporate
That's it. Show's over. For more on what we're doing at CES this year, visit nvidia.com/CES2015. Surround Vision 9:37 PM – After your car can find...
Read More
Corporate
We can't wait to get started. The Consumer Electronics Show opens officially on Tuesday, but we'll get ahead of the game early – kicking...
Read More