Corporate
China may be the world's largest startup incubator. Seven new companies are born every minute — or 10,000 a day — helped by a...
Read More
Deep Learning
Traveling to remote islands. Scrambling across cliffs to track their quarry. Installing acoustic sensors to detect its every move. Ornithologists — scientists who study...
Read More
Auto
It may be 10 degrees outside of the Cobo Convention Center in downtown Detroit, but things are heating up inside as the 2016 North...
Read More
Deep Learning
Darwin the robot wobbles when he learns to walk. Sometimes he falls. But unlike most robots, he responds to his mistakes — just like...
Read More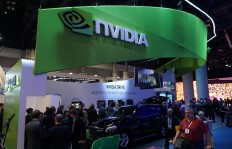 Auto
More than 10 million cars on the road today are powered by NVIDIA. Step into our booth in the North Hall of the Las...
Read More
Auto
NVIDIA today shifted its autonomous-driving leadership into high gear. At a press event kicking off CES 2016, we unveiled artificial intelligence technology that will...
Read More
Auto
NVIDIA CEO Jen-Hsun Huang got things rolling at CES 2016, in Las Vegas Monday. Here's what we announced....
Read More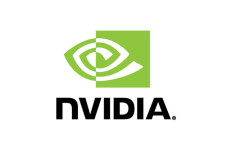 Corporate
A judge at the U.S. International Trade Commission this week issued his initial determination that we had infringed three of Samsung's patents. He was...
Read More
Corporate
NORAD diligently monitors North American skies year-round for missiles, planes and other airborne objects. And on Christmas Eve that includes Saint Nick, which it...
Read More
Inner Geek
Dazzling lights. Stirring music. Storm troopers. Okay, no storm troopers, but the drama of the new "Star Wars: Episode VII – The Force Awakens"...
Read More