Gaming
It's time to ditch the cynicism and pick up a headset. Virtual reality is becoming real. And our new Maxwell GPU architecture is poised...
Read More
Gaming
Thirty years after the publication of Neuromancer, virtual technology is breaking into the mainstream. And our latest GPUs – built on our new Maxwell...
Read More
Gaming
No, the Apollo 11 moon landing wasn't a hoax. And we can prove...
Read More
Gaming
A new generation of ultra high-definition displays are ready. Our fans our ready. And with Maxwell – the most advanced GPU ever made –...
Read More
Gaming
Are you a gamer? Join us. Jason Mewes of Jay and Silent Bob fame will be there. So will cos-play queen Chloe Dykstra, MythBuster Grant...
Read More
Gaming
Gaming is a real sport. Gamers are real athletes. It's time to build college programs for them. Here's how Robert Morris University got there...
Read More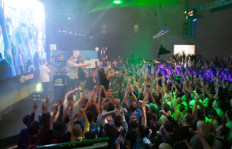 Gaming
Gamers: Get ready for something big. No, I'm not talking about Borderlands: The Pre-Sequel although I'm excited about that, too. No, we're organizing an...
Read More
Gaming
Valve and NVIDIA have just made game streaming better than ever. Last week, Valve officially released support for hardware encoding on NVIDIA GeForce GPUs...
Read More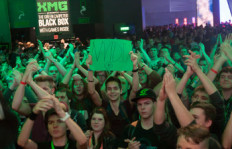 Gaming
Many wore NVIDIA t-shirts. Some wore the NVIDIA claw shaved into their hair. And one fan decided it was the perfect place to propose...
Read More
Inner Geek
Videogames. Movies. Music. Podcasts. Gadgets. Sly t-shirts. Jeff Wycoff is a man of many interests. But the thing he may know best is the...
Read More