Auto
When I turned 16, I couldn't have been more excited. I got my driver's license, and then a shiny blue Honda Civic. It's now...
Read More
Auto
At the Paris Auto Show – running now through Oct. 19th — dazzling new vehicles featuring our NVIDIA mobile processors are everywhere. One highlight:...
Read More
Gaming
NVIDIA recently unleashed an onslaught on the gaming world, an onslaught named Maxwell. We launched the new graphics architecture during GAME24, an unprecedented 24-hour...
Read More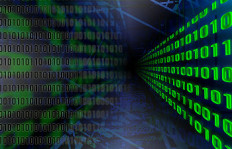 Enterprise
NVIDIA and IBM are working to tackle some of the most vexing challenges of data center computing. Last Friday, IBM announced that it's developing...
Read More
Enterprise
Readers fell in love with the twists in Gillian Flynn's best-selling novel Gone Girl. David Fincher's film version, opening this weekend, could be just...
Read More
Cloud
With more than 85 employees spread across five offices in the the U.S.'s upper Midwest, architectural firm BLDD knows about the importance—and challenges—of effective...
Read More
Gaming
Banner ads. Television spots. Press releases. They're great tools, if you want to sell soda. But that's not how we wanted to really connect...
Read More
Auto
NVIDIA's automotive ecosystem got bigger and more global with Honda's announcement today that it's launching a Tegra-based infotainment system which it calls Honda Connect....
Read More
Gaming
It's time to ditch the cynicism and pick up a headset. Virtual reality is becoming real. And our new Maxwell GPU architecture is poised...
Read More
Workstation
Automakers have long used GPUs to build better-looking cars. Now, Honda's using them to create safer ones. It's an important problem. Over 30,000 people die...
Read More