Enterprise
Add the ability to manipulate time to the list of advances made possible by GPUs. Cinnafilm, a small engineering-driven firm in Albuquerque, N.M., sells...
Read More
Supercomputing
Researchers from Harvard University snagged the fourth annual Achievement Award for NVIDIA Centers of Excellence, recognizing their work using GPUs to study extended excitonic...
Read More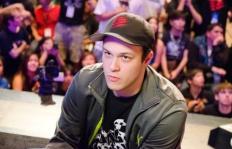 Inner Geek
Rivals face off against one another, bouncing back and forth to stay loose. "3 … 2 … 1 … fight!" Punches get thrown. Fast...
Read More
Enterprise
Among the greatest concerns for soldiers in conflict areas: hidden improvised explosive devices (IEDs), and the harrowing risks they pose. It's the mission of...
Read More
The race is on to understand how cell mutation causes cancer, which kills hundreds of thousands worldwide each year and is the second leading...
Read More
Corporate
Search and rescue ain't what it used to be. Gone are the days of rescue teams and their dogs heading into dangerous situations not...
Read More
Corporate
Six promising startups walked away with cash and prizes worth more than $650,000 at NVIDIA's seventh annual Emerging Companies Summit. More than 50 startups participated...
Read More
Supercomputing
Andrew Ng doesn't think robots will kill us. But they might take our jobs. "Maybe in hundreds of years, technology will advance to a...
Read More
Corporate
With diversity in high-tech one of the day's hottest issues, this week's GPU Technology Conference highlights how some women are beating the odds. Despite...
Read More
Enterprise
You know something's awry when your building starts melting nearby cars. London's year-old 20 Fenchurch Street tower is a stunner. But the same curved...
Read More