Deep Learning
Computers can drive, create recipes, even compose rap songs. London audiences will soon find out whether they can write a hit musical, too. The...
Read More
Virtual Reality
VR can sound weird, futuristic. Until you try it. Then it just feels like fun. And that's always how it starts....
Read More
Deep Learning
For as long as we have been designing computers, AI has been the final...
Read More
Auto
Machine learning will give cars the ability to analyze and learn from hundreds of thousands, even millions, of driving situations to learn better than...
Read More
Auto
Let's make a bold call about this year's CES right now. If you're looking for the sexiest product here, swing by the Daimler-Benz booth....
Read More
Auto
Four lidar detectors. Four fisheye cameras. Two narrow field-of-view cameras. GPS. We may be cruising down a sun-dappled Silicon Valley expressway within the posted...
Read More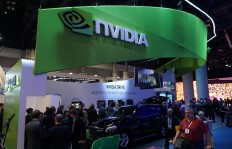 Auto
More than 10 million cars on the road today are powered by NVIDIA. Step into our booth in the North Hall of the Las...
Read More
Enterprise
Headlines about virtual reality often focus on how it's upending the world of gaming. But VR is also revolutionizing fields across everyday life — areas...
Read More
Gaming
Android 6.0 Marshmallow, Metal Gear Rising: Revengeance and new content are descending onto SHIELD Android TV. This week at CES 2016, in Las Vegas, we're...
Read More
Explainer
To an untutored eye, they're a multicolored collection of boxes,blocks and numbers. To a seasoned observer, they're data readings from fisheye cameras, lidar and...
Read More