The premier Adobe creativity conference, Adobe MAX, kicks off today, inspiring creatives from around the world on how to bring their ideas to life.
Adobe announced two new powerful AI masking features for Adobe Lightroom and Lightroom Classic, accelerated by NVIDIA RTX GPUs. These new features, the latest Studio laptops and more are backed by the October NVIDIA Studio Driver released today.
NVIDIA Studio is primed and ready to enlighten virtual attendees of Adobe MAX on how to supercharge creative workflows with a special session, on-demand videos and more.
MAXimum Excitement
The show start featured a host of exciting announcements for creators using Adobe Creative Cloud and Substance 3D apps.
New features in Adobe Lightroom and Lightroom Classic bring powerful AI into the hands of more creators. Select Subject, which isolates people, and Select Sky, to capture skylines, are AI-powered masking tools that run best on NVIDIA RTX GPUs.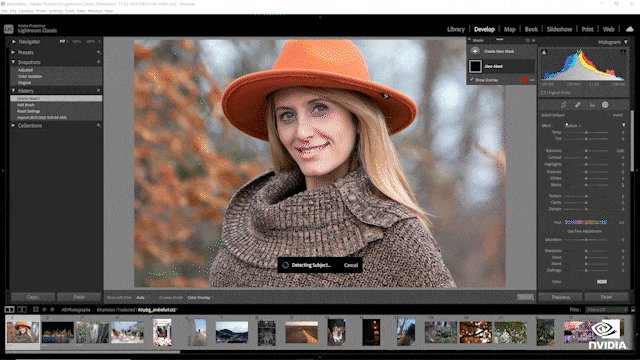 Even the most advanced artists need significant time to create and refine masks by hand. With advancements in AI, that no longer needs to be the case. NVIDIA RTX GPUs accelerate these breakthrough features.
Adobe Premiere Elements gets the Auto Reframe feature from Premiere Pro and Rush, powered by Adobe Sensei, to automatically frame the most important part of shots when adjusting aspect ratios for social media. Reframing video with RTX technology is now up to 3x faster than with a CPU alone.
Earlier this year, Adobe released the Substance 3D collection — including Stager, Sampler, Designer and Painter. Adobe Substance 3D Stager makes it easy to stage 3D scenes for generating product shots.
Exclusive NVIDIA RTX-accelerated ray tracing provides cleaner, crisper graphics in the viewport and rapidly speeds up photorealistic interactive image rendering — up to 11x faster than with a CPU alone — freeing up valuable time for 3D artists.
NVIDIA Studio to the MAX
We're kicking things off at Adobe MAX with the featured session, Creating Marbles RTX with Substance 3D and NVIDIA Omniverse, live on Oct. 26 from 10:30-11 a.m. Pacific time.
Jacob Norris, lead environment artist at NVIDIA, will offer a behind-the-scenes look at how NVIDIA artists created the Marbles RTX playable demo in less than two months. Explore the team's use of Substance 3D Painter features, and get NVIDIA Omniverse tips for creating interactive mini-games and achieving real-time hyperrealism.
Three on-demand NVIDIA Studio tutorial videos will debut at Adobe MAX:
Work Faster With Real-Time Ray Tracing & AI in Adobe Substance — on how to use RTX-accelerated ray tracing to visualize and adjust designs quickly, while enabling faster rendering output.
Unmask AI! Learn About New Masking Tools in Adobe Lightroom — new RTX-accelerated Select Sky" and Select Subject masking tools generate highly refined masks in seconds.
Create Amazing Landscapes in Seconds With NVIDIA Canvas — learn more about the revolutionary AI painting application NVIDIA Canvas, powered by the HP ZBook Studio and NVIDIA RTX GPUs, as well as how to develop and iterate ideas more easily.
NVIDIA Studio has teamed up with P.S. ARTS, a nonprofit organization providing arts education in public schools and communities. For every click on the Studio sponsor page during Adobe MAX, a $1 contribution (up to $25,000) will be made to P.S. ARTS on your behalf.
Register today for access to the Creating Marbles session and valuable educational tools — as well as to participate in the contribution to P.S. ARTS and the popular Adobe MAX game giveaway for exciting prizes from NVIDIA and Adobe.
Creative App Updates and the Latest Studio Driver
The October Studio Driver delivers support for the new Adobe features, plus app updates in photography denoising and livestreaming.
Last week's update to DxO PhotoLab 5, a photo editing software featuring DeepPRIME technology with AI, reduces digital noise reduction in photos taken in low light and other conditions.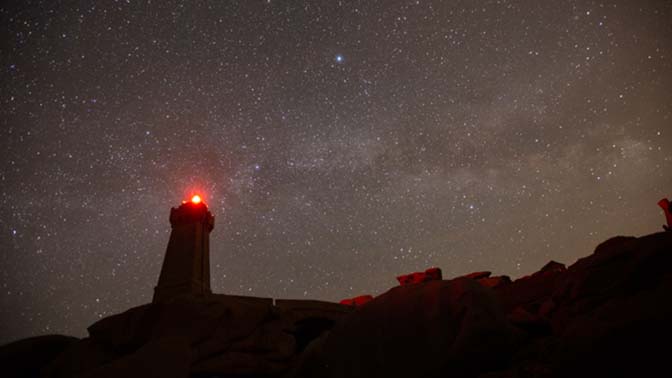 Tensor Core AI integration in DeepPRIME dramatically increases denoising speed, particularly with batch export, while yielding sharper results with more details.
In another recent update, Gamecaster livestreaming software integrated Noise Removal, powered by NVIDIA Broadcast. Now, content creators can set different noise removal levels by audio source, which can result in a heightened level of fine-tuning to improve the production value of gaming live streams.
To get the latest performance optimizations and support, download the October NVIDIA Studio Driver (release 472.39) through GeForce Experience or from the driver download page.
Fall Brings Exciting New Studio Systems
NVIDIA Studio laptops and desktops are purpose-built with vivid color displays, blazing-fast memory, substantial storage and powerful NVIDIA RTX GPUs to boost creative workflows.
The new Microsoft Surface Laptop Studio combines high performance and versatility. It features a custom-angled display, is "great for creative professionals," according to WIRED, and is available for purchase today.
HP announced the ENVY 34-inch all-in-one desktop, built for content creation with up to GeForce RTX 3080 graphics. Many creators are looking forward to the upcoming PC release, which Windows Central dubbed the "most complete AIO."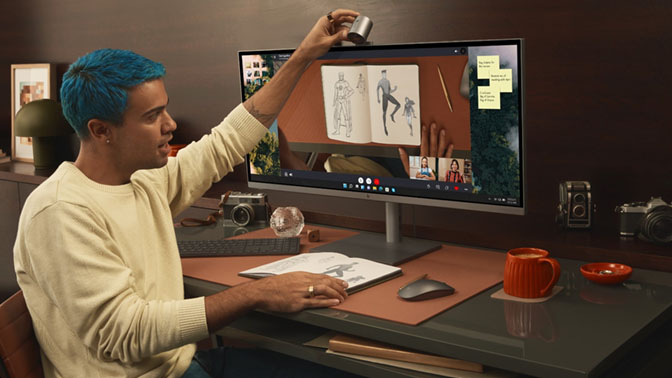 Another popular choice for creators will be the Asus ProArt Studiobook 16 OLED, featuring NVIDIA RTX A5000 graphics. Coming soon, it earned high marks from PCMag for its "versatile input dial and 4K OLED screen to its high-flying NVIDIA components."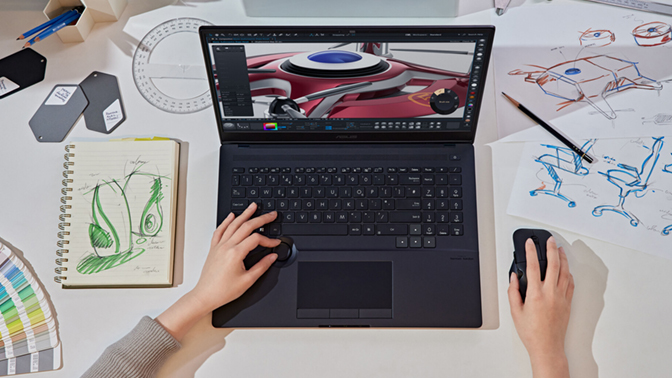 Browse the latest NVIDIA Studio laptop and desktop options at the Studio Shop.
GTC, Yeah You Know Me 
The global technology conference, NVIDIA GTC, is back Nov. 8-11, bringing together the innovators, researchers and artists who shape our world with the power of AI, computer graphics and more.
Creatives can register for free and explore sessions tailored to content creation here.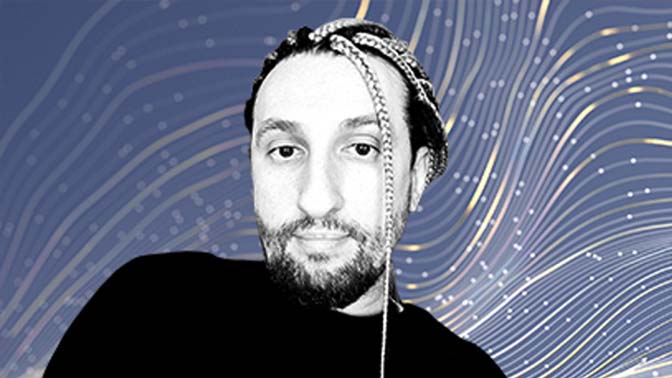 Stay up to date on all things Studio by subscribing to the NVIDIA Studio newsletter and following us on Facebook, Twitter and Instagram.