Editor's note: This is the first installment of our Into the Omniverse series, which highlights the latest advancements to NVIDIA Omniverse furthering the evolution of the metaverse with the OpenUSD framework, and showcases how artists, developers and enterprises can transform their workflows with the platform.
An update to the Omniverse Connector for Adobe Substance 3D Painter will save 3D creators across industries significant time and effort. New capabilities include an export feature using Universal Scene Description (OpenUSD), an open, extensible file framework enabling non-destructive workflows and collaboration in scene creation.
Benjamin Samar, technical director of video production company Elara Systems, is using the Adobe Substance 3D Painter Connector to provide a "uniquely human approach to an otherwise clinical discussion," he said.
Samar and his team tapped the Connector to create an animated public-awareness video for sickle cell disease. The video aims to help adolescents experiencing sickle cell disease understand the importance of quickly telling an adult or a medical professional if they're experiencing symptoms.
According to Samar, the Adobe Substance 3D Painter Connector for Omniverse was especially useful for setting up all of the video's environments and characters — before bringing them into the USD Composer app for scene composition and real-time RTX rendering of the high-quality visuals.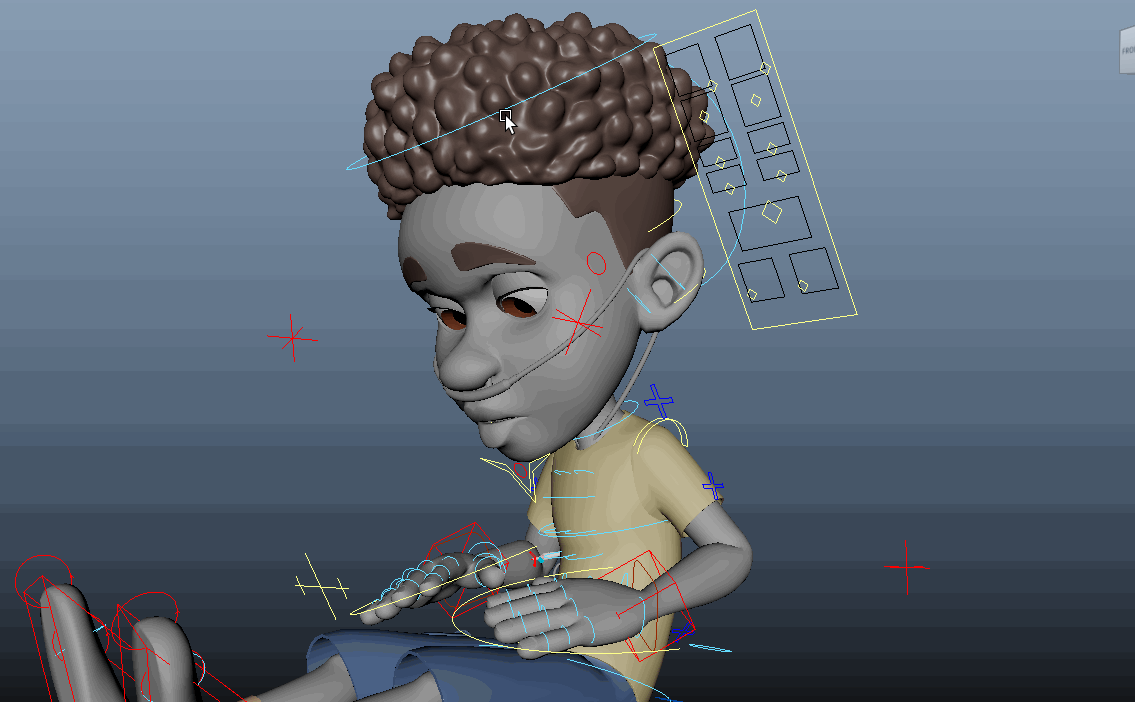 "By using this Connector, materials were automatically imported, converted to Material Definition Language and ready to go inside USD Composer with a single click," he said.
The Adobe Substance 3D Art and Development team itself uses Omniverse in their workflows. Their End of Summer project fostered collaboration and creativity among the Adobe artists in Omniverse, and resulted in stunningly rich and realistic visuals.
Learn more about how they used Adobe Substance 3D tools with Unreal Engine 5 and Omniverse in this on-demand NVIDIA GTC session, and get an exclusive behind-the-scenes look at Adobe's NVIDIA Studio-accelerated workflows in the making of this project.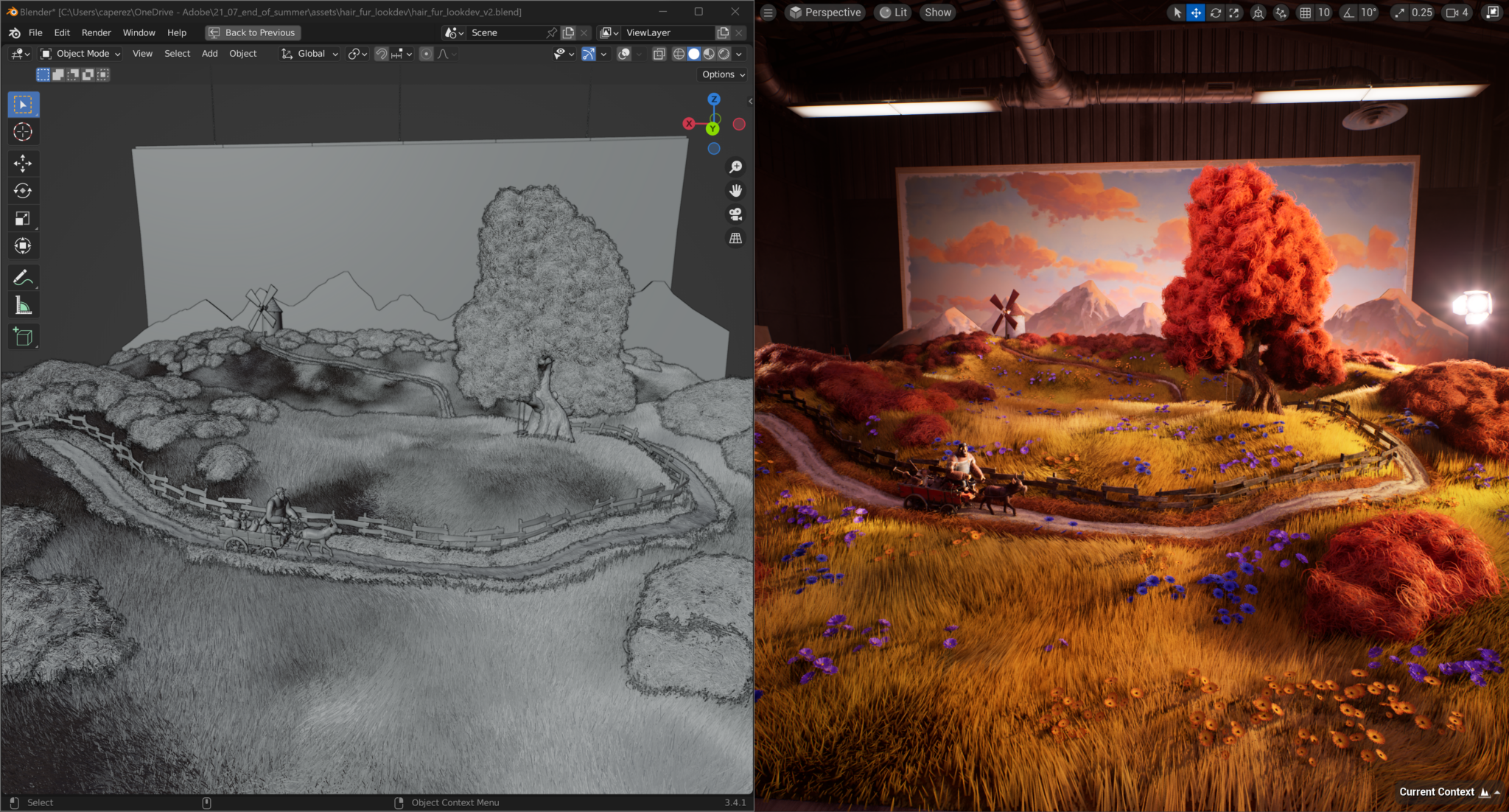 Plus, technical artists are using Adobe Substance 3D and Omniverse to create scratches and other defects on 3D objects to train vision AI models.
Adobe and Omniverse workflows offer creators improved efficiency and flexibility — whether they're training AI models, animating an educational video to improve medical knowledge or bringing a warm summer scene to life.
And soon, the next release of the Adobe Substance 3D Painter Connector for Omniverse will further streamline their creative processes.
Connecting the Dots for a More Seamless Workflow
Version 203.0 of the Adobe Substance 3D Painter Connector for Omniverse, coming mid-June, will offer new capabilities that enable more seamless workflows.
Substance 3D Painter's new OpenUSD export feature, compatible with version 8.3.0 of the app and above, allows users to export textures using any built-in or user-defined preset to dynamically build OmniPBR shaders — programs that calculate the appropriate levels of light, darkness and color during 3D rendering — in USD Composer.
To further speed and ease workflows, the Connector update will remove "rotating texture folders," uniquely generated temporary directories that textures were exported to with each brush stroke.
With each change the artist makes, textures will now save over the same path, greatly speeding the process for locally saved projects.
Get Plugged Into the Omniverse
Discover the latest in AI, graphics and more by watching NVIDIA founder and CEO Jensen Huang's COMPUTEX keynote on Sunday, May 28, at 8 p.m. PT.
#SetTheScene for your Adobe and Omniverse workflow by joining the latest community challenge. Share your best 3D environments on social media with the #SetTheScene hashtag for a chance to be featured on channels for NVIDIA Omniverse (Twitter, LinkedIn, Instagram) and NVIDIA Studio (Twitter, Facebook, Instagram).
The latest community challenge is here! 🖼🙌

Show us your environment art made with #NVIDIAOmniverse like @TanjaLanggner who used #OpenUSD, @UnrealEngine, #Megascans, and USD Composer to #SetTheScene. pic.twitter.com/AguY1GDeUV

— NVIDIA Omniverse (@nvidiaomniverse) May 11, 2023
Get started with NVIDIA Omniverse by downloading the standard license free, or learn how Omniverse Enterprise can connect your team. Developers can get started with Omniverse resources.
Stay up to date on the platform by subscribing to the newsletter, and follow NVIDIA Omniverse on Instagram, Medium and Twitter. For more, join the Omniverse community and check out the Omniverse forums, Discord server, Twitch and YouTube channels.
Featured image courtesy of Adobe Substance 3D art and development team.