AI is at play on a global stage, and local developers are stealing the show.
Grassroot communities are essential to driving AI innovation, according to Kate Kallot, head of emerging areas at NVIDIA.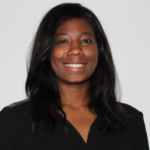 On its opening day, Kallot gave a keynote speech at the largest AI Expo Africa to date, addressing a virtual crowd of 10,000 people. She highlighted how AI can fuel technological and creative revolutions around the world.
Kallot also shared how NVIDIA supports developers in emerging markets to build and scale their AI projects, including through the NVIDIA Developer Program, which has more than 2.5 million members; the NVIDIA Inception Program, which offers go-to-market support, expertise and technology for AI, data science and HPC startups; and the NVIDIA Deep Learning Institute, which offers educational resources for anyone who wants to learn about all things AI.
"I hope to inspire you on ways to fuel your own applications and help advance the African AI revolution," Kallot said.
To do so, she illustrated how the AI revolution is underway in Africa.
Startups Use AI to Bolster Sustainable Agriculture and Fishing
South African startup Aerobotics is an NVIDIA Inception member using AI to help farmers protect their crops and maximize yields.
The company's AI-powered platform analyzes drone images of trees, telling farmers which are most fruitful. Drones piloted by Aerobotics are deployed in nearly 20 countries, Kallot noted, and have processed over 100 million trees.
Across the continent, in Morocco, another Inception member, ATLAN Space, has created an AI-powered drone that scans thousands of square miles of ocean and detects illegal fishing boats and other environmental threats. Used by the island nation of the Seychelles, off the coast of Madagascar, the platform has helped combat poaching and save millions of government dollars in disaster relief.
Aerobotics and ATLAN Space use NVIDIA GPUs to train neural networks and the NVIDIA Jetson platform for edge inference.
"These are just two examples," Kallot said. "There are hundreds of other use cases, from African developers using our AI technology to protect rivers and prevent beehive robbers in Kenya, to enabling contactless COVID patient monitoring in Senegal."
Metaverse Boosts African Content Development and Research
Kallot's keynote also offered a glimpse of the future with the metaverse coming into play.
"More content and economics will one day be virtual rather than physical," Kallot said. "We will exist both in the physical and virtual worlds."
For example, Kallot said, ARMA — a leading motion graphics and animation studio in Ethiopia — has brought the late athlete Abebe Bikila artistically back to life in a 3D rendering of his historic 1960 Olympic marathon win in Rome. To honor what would have been the 89th birthday of the first African to take home Olympic gold, ARMA publicly released the rendering last month.
The graphic contains a stylized depiction of the Arc of Constantine, which was the finish line for the first marathon Bikila won. It also features his iconic bare feet, which he opted to run with after his brand new shoes hadn't fit well. The rendering, created with NVIDIA Omniverse, accurately reflects the intricate texture of the Arc and night lighting of the race.
In sharing the fun model, Kallot encouraged content creators, developers and researchers to dream big when it comes to their own projects.
According to Kallot, NVIDIA GPUs are used by many research groups across Africa — including the Kenya Education Network Trust, Makerere University, Stellenbosch University and the University of Cape Town — which enable and nurture the cutting-edge technologies and innovations that are fueling the continent's AI revolution.
"Think about the endless possibilities of what you can do with AI, whether you're a developer, animator or hobbyist," she said. "Exciting, right?"
Join the NVIDIA Developer Program.