CNBC has released a short documentary that charts NVIDIA's evolution from making gaming cards to helping to lead the generative AI revolution.
The 18-minute piece that spans 30 years of NVIDIA's history has garnered nearly 400,000 views since airing on YouTube a day ago.
Taped last month at NVIDIA's Silicon Valley campus, the documentary features founder and CEO Jensen Huang, who shares some of the risks NVIDIA faced along the way, as well as senior execs focused on deep learning, healthcare and auto.
Amid debates decades ago about the future of computing, NVIDIA stuck to its belief that "there were a class of applications that wouldn't be possible without acceleration," Huang said in the video.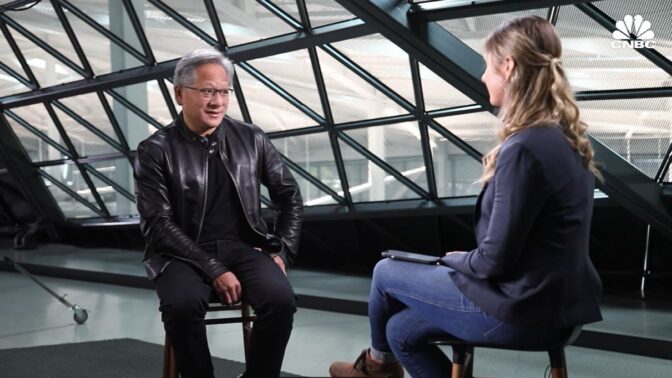 After a tumultuous time that included a near-brush with bankruptcy, NVIDIA launched the GeForce 256 — the first programmable graphics card that allowed custom shading and lighting effects.
Huang later focused the company on something entirely different: CUDA, a platform that enabled general-purpose computing on GPUs. Now, that vision is paying off in a big way, as NVIDIA A100 Tensor Core GPUs are quickly becoming the coveted training engines for ChatGPT and other generative AI, the piece states.
Watch the video:
Image credits: CNBC