Editor's note: This post is part of Into the Omniverse, a series focused on how artists, developers and enterprises can transform their workflows using the latest advances in OpenUSD and NVIDIA Omniverse.
For seasoned 3D artists and budding digital creation enthusiasts alike, an alpha version of the popular 3D software Blender is elevating creative journeys.
With the update's features for intricate shader network creation and enhanced asset-export capabilities, the development community using Blender and the Universal Scene Description framework, aka OpenUSD, is helping to evolve the 3D landscape.
NVIDIA engineers play a key role in enhancing the OpenUSD capabilities of Blender which also brings enhancements for use with NVIDIA Omniverse, a development platform for connecting and building OpenUSD-based tools and applications.
A Universal Upgrade for Blender Workflows
With Blender 4.0 Alpha, 3D creators across industries and enterprises can access optimized OpenUSD workflows for various use cases.
For example, Emily Boehmer, a design intern at BMW Group's Technology Office in Munich, is using the combined power of Omniverse, Blender and Adobe Substance 3D Painter to create realistic, OpenUSD-based assets to train computer vision AI models.
Boehmer worked with her team to create assets for use with SORDI.ai, an AI dataset published by BMW Group that contains over 800,000 photorealistic images.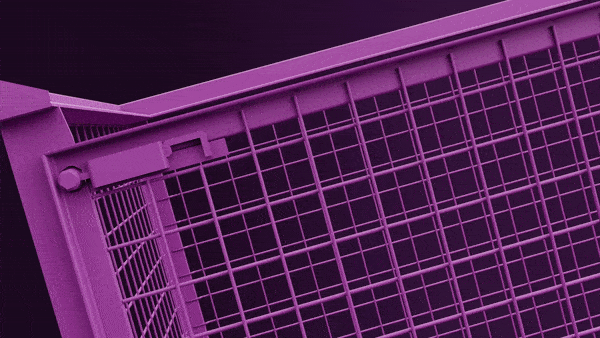 A clip of an industrial crate virtually "aging."
USD helped optimize Boehmer's workflow. "It's great to see USD support for both Blender and Substance 3D Painter," she said. "When I create 3D assets using USD, I can be confident that they'll look and behave as I expect them to in the scenes that they'll be placed in because I can add physical properties to them."
Australian animator Marko Matosevic is also harnessing the combined power of Blender, Omniverse and USD in his 3D workflows.
Matosevic began creating tutorials for his YouTube channel, Markom3D, to help artists of all levels. He now shares his vast 3D knowledge with over 77,000 subscribers.
Most recently, Matosevic created a 3D spaceship in Blender that he later enhanced in Omniverse through virtual reality.
Individual creators aren't the only ones seeing success with Blender and USD. Multimedia entertainment studio Moment Factory creates OpenUSD-based digital twins to simulate their immersive events — including live performances, multimedia shows and interactive installations — in Omniverse with USD before deploying them in the real world.
Moment Factory's interactive installation at InfoComm 2023.
Team members can work in the digital twin at the same time, including designers using Blender to create and render eye-catching beauty shots to share their creative vision with customers.
See how Moment Factory uses Omniverse, Blender and USD to bring their immersive events to life in their recent livestream.
These 3D workflow enhancements are available to all. Blender users and USD creators, including Boehmer, showcased their unique 3D pipeline on this recent Omniverse community livestream:
New Features Deliver Elevated 3D Experience
The latest USD improvements in Blender are the result of collaboration among many contributors, including AMD, Apple, Unity and NVIDIA, enabled by the Blender Foundation.
For example, hair object support — which improves USD import and export capabilities for digital hair — was added by a Unity software engineer. And a new Python IO callback system — which lets technical artists use Python to access USD application programming interfaces — was developed by a software engineer at NVIDIA, with support from others at Apple and AMD.
NVIDIA engineers are continuing to work on other USD contributions to include in future Blender updates.
Coming soon, the Blender 4.0 Alpha 201.0 Omniverse Connector will offer new features for USD and Omniverse users, including:
Universal Material Mapper 2 add-on: This allows for more complex shader networks, or the blending of multiple textures and materials, to be round-tripped between Omniverse apps and Blender through USD.
Improved UsdPreviewSurface support and USDZ import/export capabilities: This enables creators to export 3D assets for viewing in AR and VR applications.
Generic attribute support: This allows geometry artists to generate vertex colors — red, green or blue values — or other per-vertex (3D point) values and import/export them between Blender and other 3D applications.
Learn more about the Blender updates by watching this tutorial:
Get Plugged Into the Omniverse 
Learn from industry experts on how OpenUSD is enabling custom 3D pipelines, easing 3D tool development and delivering interoperability between 3D applications in sessions from SIGGRAPH 2023, now available on demand.
Anyone can build their own Omniverse extension or Connector to enhance their 3D workflows and tools. Explore the Omniverse ecosystem's growing catalog of connections, extensions, foundation applications and third-party tools.
Share your Blender and Omniverse work as part of the latest community challenge, #StartToFinish. Use the hashtag to submit a screenshot of a project featuring both its beginning and ending stages for a chance to be featured on the @NVIDIAStudio and @NVIDIAOmniverse social channels.
To learn more about how OpenUSD can improve 3D workflows, check out a new video series about the framework. For more resources on OpenUSD, explore the Alliance for OpenUSD forum or visit the AOUSD website.
Get started with NVIDIA Omniverse by downloading the standard license for free or learn how Omniverse Enterprise can connect your team. 
Developers can check out these Omniverse resources to begin building on the platform. 
Stay up to date on the platform by subscribing to the newsletter and following NVIDIA Omniverse on Instagram, LinkedIn, Medium, Threads and Twitter.
For more, check out our forums, Discord server, Twitch and YouTube channels.
Featured image courtesy of Alex Trevino.