Content creators have plenty to be excited about at GTC this week with the introduction of new NVIDIA Omniverse Apps and Connectors, NVIDIA RTX-accelerated AI integrations in OBS and Notch, and professional RTX GPUs.
The April 2021 NVIDIA Studio Driver, released today, supports the latest creator software and new optimal settings for creative applications throughout the NVIDIA Studio ecosystem.
Similar to how gamers can optimize their games for the optimal experience, now creators can do the same with their apps. With a single button press, the feature automatically optimizes top creative applications, like Blackmagic Design's DaVinci Resolve and Adobe Lightroom. It's available with today's update to GeForce Experience and will be available in Quadro Experience next week.
And the show ain't over yet — there are tons of great GTC sessions through Friday, plus you can catch up on ones you may have missed on demand. Registration is free.
NVIDIA Studio Enters the Omniverse
The NVIDIA Studio ecosystem includes support for top creative apps. One of those is NVIDIA Omniverse, an RTX-accelerated platform for 3D content creators, now in open beta. Live link Omniverse Connectors allow artists to work seamlessly across multiple creative apps such as Autodesk 3ds Max, Maya and Unreal Engine to compose and visualize scenes in real time.
The advanced Omniverse RTX Renderer lets creators toggle between true real-time path- and ray-traced modes, rendering in record time or making instantaneous lighting and material changes to assets while they animate.
Inclusive simulation and AI tools in Omniverse allow creators to easily add true-to-reality fire, smoke and water, or animate characters.
The NVIDIA Omniverse Audio2Face App is now available in open beta. The demand for digital humans is increasing in both visual effects and game development workflows, and this app bypasses the manual and tedious animation process. Using NVIDIA's pre-trained deep neural network, Omniverse Audio2Face creates realistic 3D facial expressions and motions to match any voice-over track. Get the app today from the Omniverse Exchange tab.
Additionally, NVIDIA and Reallusion partnered to release the Character Creator 3 (CC3) Connector, bringing the power of a full character-generation system with unlimited motion and creative variation to Omniverse. CC3 offers extraordinary customization options for highly morphable, fully rigged bases, giving creators of all skill levels a way to easily design characters from scratch.
"There is a huge demand for digital humans and character motions across industries, but they have been challenging to create due to the complex process and costs involved," said John Martin, vice president of Product Marketing at Reallusion. "With the Omniverse Character Creator Connector, artists, designers and developers can create digital humans for projects with ease, eliminating the need to outsource or incur associated costs."
Download CC3 in the Omniverse Exchange tab.
Time to Create and Collaborate
If HTML is the language of the internet, Pixar USD (Universal Scene Description) files are the language of 3D content.
With the Omniverse Create App, artists and designers can build complex, physically accurate, real-time simulations, images or movies, all at the same time.
"Animators have a tough job — they have to animate these really dynamic, interesting characters and are constrained by the fact that they can't see animations in real time," said Ashlee Martino-Tarr, a 3D artist at NVIDIA. "In the Omniverse Create App, they're able to add lights, switch materials and make adjustments in real time, all reflected in the original file!"
Working collaboratively eliminates wasteful time spent rendering, exporting and sending files, the recipient reformatting for their preferred app, resending back to you, all the potential feedback getting lost in translation (we've all been there). Coupled with support from NVIDIA MDL, Flow and Blast — and the only avenue for users to exclusively access PhysX 5 — scenes are realistic, interactive visualizations that are true to reality.
Creative teams are seeing both a decrease in cost and increase in efficiency. MoonShine Animation saved 50 percent in production costs with Omniverse virtual production methods and BMW Group has gained 30 percent more efficiency in resource utilization, while also reducing errors in planning and production by 30 percent.
Check out these fantastic artwork submissions, built in NVIDIA Omniverse, from the #CreateWithMarbles contest.
NVIDIA Omniverse open beta is ready for download now. Participants must have an NVIDIA RTX-powered GPU such as those powering NVIDIA Studio products.
More AI Coming to OBS Studio and Notch Content Creator Apps
At GTC 2021, we announced the release of NVIDIA Maxine, our transformative virtual collaboration and content creation platform with the same SDKs that power the NVIDIA Broadcast app. This enables developers to bring incredible video, audio and AI effects to their content creation applications, including noise and echo removal, virtual background, auto frame and video noise removal.
Two popular apps are getting new Broadcast features.
Notch integrated the latest Augmented Reality SDK in Notch Builder, adding real-time, AI-driven body tracking and virtual background.
"Using the Maxine integration in Notch, users can track and mask performers in a live performance setting, which in turn enables a whole world of creative use cases — and all just using a standard camera feed, eliminating the challenges of special hardware tracking solutions, which is a real game changer," said Matt Swoboda, founder and director of Notch.
OBS Studio has added Noise Removal to eliminate unwanted sounds such as loud keyboard typing or annoying microphone static. Users will be able to apply it as an audio effect per audio stream.
NVIDIA RTX Enterprise GPUs Power the Next Generation of Content Creation
Two new flagship desktop GPUs for professional creators debuted earlier this week: the NVIDIA RTX A4000 single-slot GPU with 16GB memory and the NVIDIA RTX A5000 with 24GB. Based on the NVIDIA Ampere architecture, both feature next-gen RT, Tensor and CUDA cores to help creators complete the most complex creative tasks.
For professionals on the go, the new NVIDIA RTX A2000, RTX A3000, RTX A4000 and RTX A5000 laptop GPUs deliver accelerated performance in thin and light form factors. These include the latest generations of Max-Q and RTX technologies backed by the NVIDIA Studio ecosystem, as well as exclusive driver technology that enhances creative apps for optimal levels of performance and reliability.
The new NVIDIA RTX laptop GPUs will be available in mobile workstations anticipated in Q2 this year from global OEMs. Look for announcements from NVIDIA Studio partners in the months ahead.
Latest Creative App Updates with the April NVIDIA Studio Driver 
For years, NVIDIA's PC desktop application GeForce Experience has optimized a video game's settings to help users get the most out of their hardware.
Starting today, GeForce Experience now optimizes creative applications like Blackmagic Design's DaVinci Resolve and Adobe Lightroom by automatically enabling GPU acceleration in these apps. This ensures artists are using the maximum GPU acceleration available, just by clicking a single button. Stay tuned for Quadro Experience support coming next week.
This new capability has launched with 34 supported apps, with more on the way.
Recent updates to Topaz Denoise AI and Topaz Sharpen AI improve performance on NVIDIA RTX GPUs, through Tensor Core acceleration. Running the latest Studio Driver on NVIDIA GeForce RTX 3060 boosts performance by up to 4.8x over a CPU alone.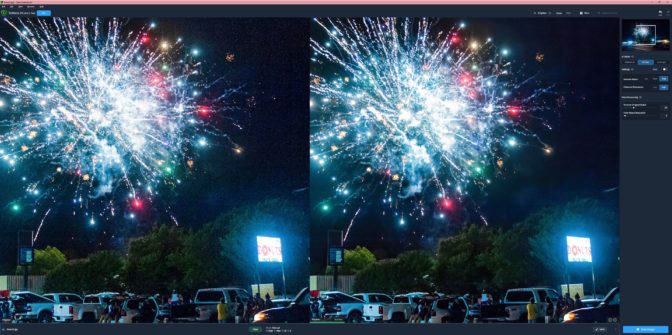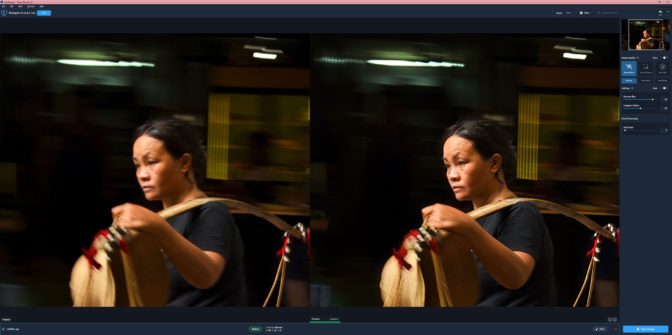 Autodesk Arnold is set to receive an update that will improve rendering speed by 6x on NVIDIA RTX GPUs. Arnold is adopting NanoVDB to streamline GPU rendering, dropping render times significantly, especially for volume-heavy scenes, by reducing memory usage. This new capability requires CUDA cores found on RTX GPUs.
The April Studio Driver, available from GeForce Experience and the NVIDIA Driver page, also supports the NVIDIA Omniverse and Notch updates.
On-Demand Education for Creators
GTC features many great sessions for creators. Catch them live or watch on demand to help realize your creative ambition.
Search the GTC session catalog or check out the Media & Entertainment and Omniverse topics for more great creator-focused talks. Visit the NVIDIA blog for the latest announcements and insight into GTC.
And get regular updates for creators by subscribing to the NVIDIA Studio newsletter and following us on Facebook, Twitter and Instagram.