Editor's note: This post is part of Into the Omniverse, a series focused on how artists, developers and enterprises can transform their workflows using the latest advances in Universal Scene Description and NVIDIA Omniverse.
Whether animating fish fins or fashioning chic outfits for digital characters, creators can tap Marvelous Designer software to compose and tailor assets, clothes and other materials for their 3D workflows.
Marvelous Designer recently launched an Omniverse Connector, a tool that enhances collaborative workflows that take place between its software and NVIDIA Omniverse, a development platform for connecting and building 3D tools and applications.
The Connector enables users to significantly speed and ease their design processes, thanks to its support for the Universal Scene Description framework, known as OpenUSD, which serves as a common language between 3D tools.
In a typical computer graphics pipeline, an artist needs to go back and forth between software in finalizing their work. The new Omniverse Connector enables creators to save time with Marvelous Designer's improved import and export capabilities through OpenUSD.
In a recent livestream, 3D designer Brandon Yu shared how he's using the new Connector and OpenUSD to improve his collaborative workflow, enhance productivity, expand creative possibilities and streamline his design process.
Mike Shawbrook, who has more than 150,000 subscribers on his MH Tutorials YouTube channel, walks through using the new Connector in the tutorial below. Shawbrook demonstrates how he set up a live session between Marvelous Designer and Omniverse to create a simple cloth blanket.
For more, check out this tutorial on using the new Connector and see how OpenUSD can improve 3D workflows:
Improved USD Compatibility
With the Marvelous Designer Omniverse Connector, users can harness the real-time rendering capabilities of Omniverse to visualize their garments in an interactive environment. This integration empowers creators to make informed design decisions, preview garments' reactions to different lighting conditions and simulate realistic fabric behavior in real time.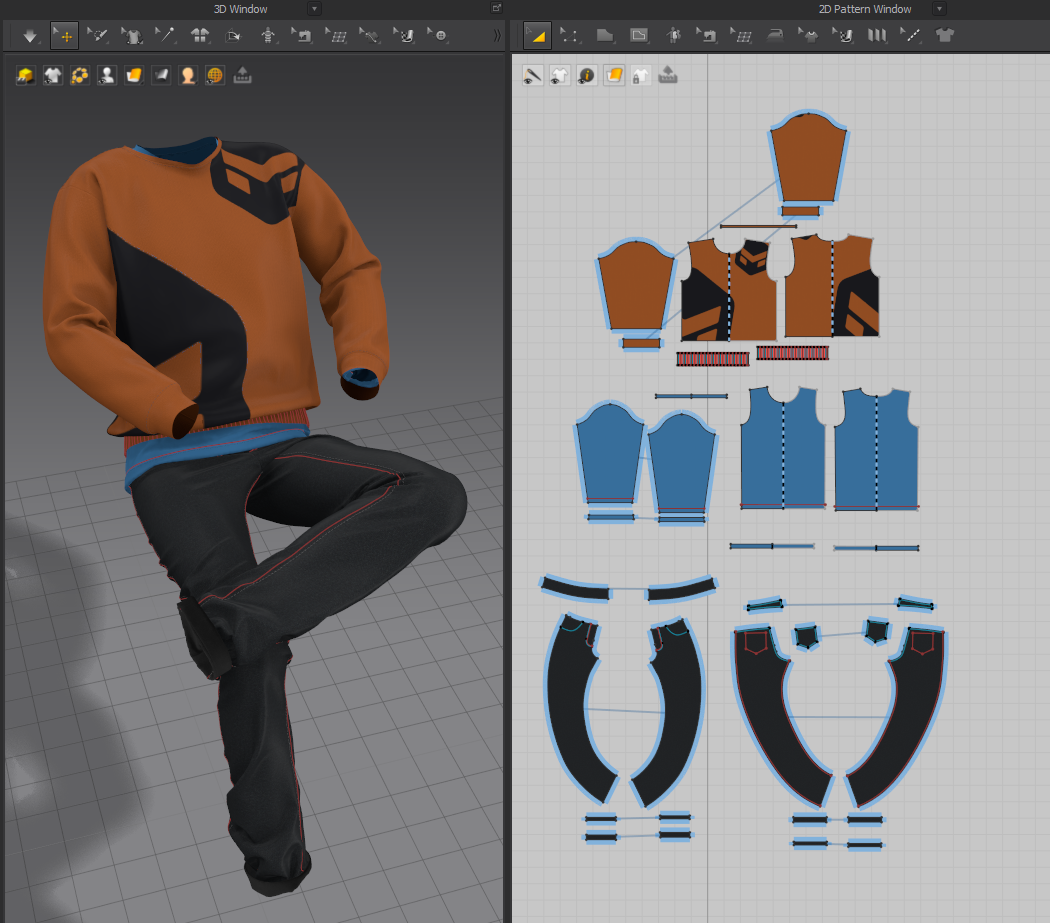 The Connector's expanded support for OpenUSD enables seamless interchange of 3D data between creative applications.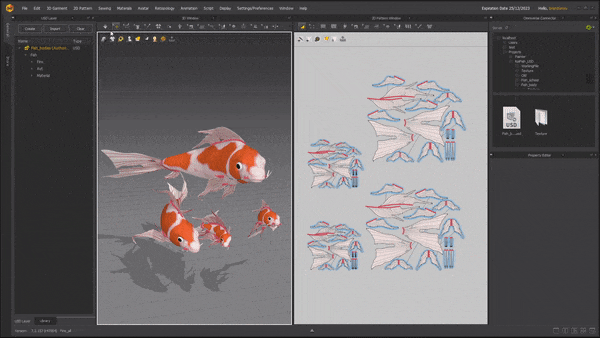 In the graphic above, an artist uses the new connector to adjust 3D-animated fish fins, a key digital material in an underwater scene.
Get Plugged Into the Omniverse 
To learn more about how OpenUSD can improve 3D workflows, check out a new video series on the file framework. The first installment covers four OpenUSD "superpowers."
Anyone can build their own Omniverse extension or Connector to enhance their 3D workflows and tools.
Share your Marvelous Designer and Omniverse creations to the Omniverse gallery for a chance to be featured on NVIDIA social media channels.
Get started with NVIDIA Omniverse by downloading the standard license free, or learn how Omniverse Enterprise can connect your team. Developers can get started with Omniverse resources and learn about OpenUSD. Explore the growing ecosystem of 3D tools connected to Omniverse.
Stay up to date on the platform by subscribing to the newsletter, and follow NVIDIA Omniverse on Instagram, Medium and Twitter. For more, join the Omniverse community and check out the Omniverse forums, Discord server, Twitch and YouTube channels. 
Featured image courtesy of Marvelous Designer.