Autonomous vehicle (AV) technology is heading to the mainstream.
The NVIDIA DRIVE ecosystem showcased significant milestones toward widespread intelligent transportation at CES. Growth is occurring in vehicle deployment plans as well as AI solutions integrating further into the car.
Foxconn joined the NVIDIA DRIVE ecosystem. The world's largest technology manufacturer will produce electronic control units based on the NVIDIA DRIVE Orin systems-on-a-chip and build its electric vehicles using the NVIDIA DRIVE Hyperion platform.
The Polestar 3, which is powered by NVIDIA DRIVE Orin, made its U.S. debut, showcasing its new driver-monitoring system. Working with intelligent sensing company Smart Eye, the automaker is using AI to improve in-cabin safety and convenience.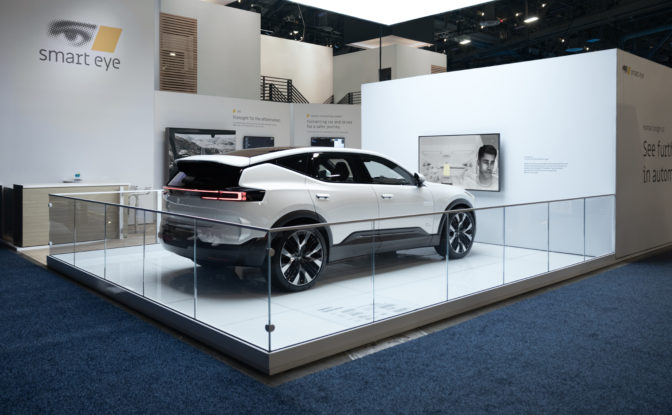 Also appearing stateside for the first time was the Volvo EX90 fully electric SUV. Volvo Cars' new flagship vehicle features centralized, software-defined compute powered by DRIVE Orin and NVIDIA DRIVE Xavier, and will begin deliveries in early 2024.
The Volvo EX90 was on display at the automotive technology company, Luminar's booth (CES LVCC West Hall booth 5324). Luminar, an NVIDIA DRIVE ecosystem member, is providing its lidar technology to enable next-generation safety and, in the future, highway autonomy.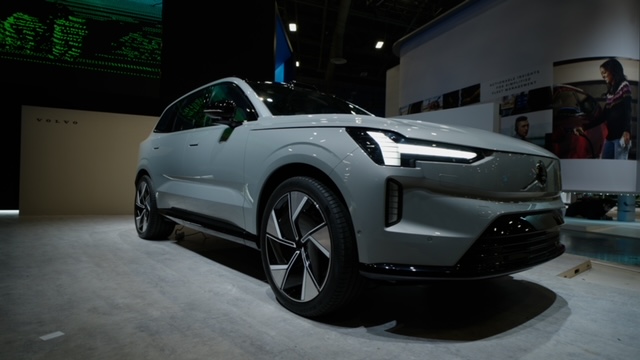 Elsewhere on the show floor, NVIDIA DRIVE ecosystem members such as Aeva with Plus, Imagry, Infineon with Lucid, u-blox and Valeo showcased the latest innovations in intelligent transportation.
These announcements mark a shift in the autonomous vehicle industry, from early stages to global deployment.
Foxconn Enters the AV Arena
Building safe, intelligent vehicles with highly automated and fully autonomous driving capabilities is a massive endeavor.
NVIDIA DRIVE offers an open, AI-enabled AV development platform for the industry to build upon. By adding Foxconn as a tier-one platform scaling partner, NVIDIA can greatly extend its efforts to meet growing demand.
In addition, Foxconn's selection of DRIVE Hyperion will speed time to market for its state-of-the-art EVs with autonomous driving capabilities and lower its time-to-cost strategy.
The DRIVE Hyperion sensor suite is already qualified to ensure diverse, redundant real-time processing, which increases overall safety.
Inside AI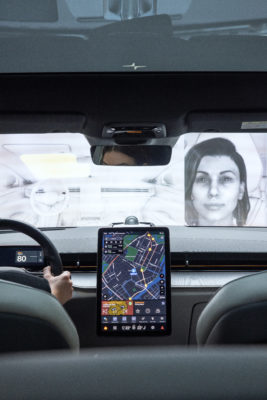 The industry is placing greater focus on interior safety and convenience features as AI takes over more driving tasks.
Driver monitoring is a key part of Polestar's broader driver-understanding system, which includes features such as adaptive cruise control, lane-keep assist and pilot assist as standard. These coordinated systems run simultaneously on the centralized DRIVE Orin AI compute platform.
The Polestar 3, launched in October, features two closed-loop driver-monitoring cameras and software from Smart Eye (booth 6353) which track the driver's head, eye and eyelid movements, and can trigger warning messages, sounds or an emergency-stop function if a distracted, drowsy or disconnected driver is detected.
End-to-End Innovation
The rest of the CES show floor was brimming with new vehicle technologies poised to deliver more convenient and safer transportation.
Lucid showcased its flagship sedan, the Air, in partner Infineon's booth (booth 3829), breaking down the technologies that make up the award-winning EV. At its core is the NVIDIA DRIVE centralized compute platform, which powers its software-defined DreamDrive advanced driver assistance system.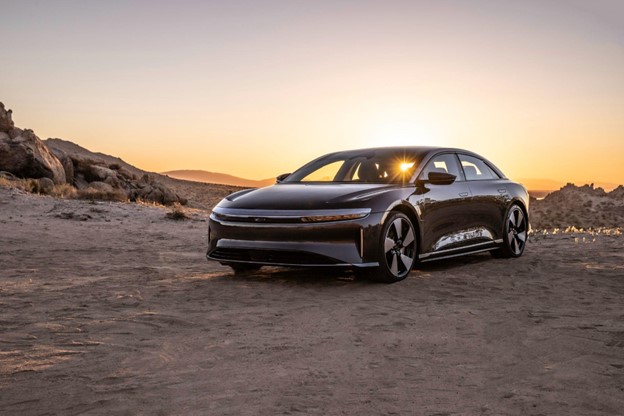 In addition to personal transportation, NVIDIA DRIVE is powering safer, more efficient public transit, as well as delivery and logistics.
Israeli startup Imagry (booth 5874), a developer of mapless autonomous driving solutions, announced that its DRIVE Orin-based platform will power two autonomous bus pilots in its home country in 2023. Lidar maker Aeva (booth 6001) showcased the latest vehicle from autonomous trucking company Plus, built on DRIVE Orin.
AV sensing and localization technology also exhibited significant advances. Global tier-one supplier Valeo (booth CP-17) demonstrated how it's using the high-fidelity NVIDIA DRIVE Sim platform to develop intelligent active lighting solutions for low-light conditions. U-blox (booth 10963), which specializes in global satellite navigation satellite system solutions, showed the latest in AV localization, integrated into the NVIDIA DRIVE Hyperion architecture.
With every corner of the AV industry firing on all cylinders, CES 2023 is signaling the start to the widespread deployment of intelligent transportation.